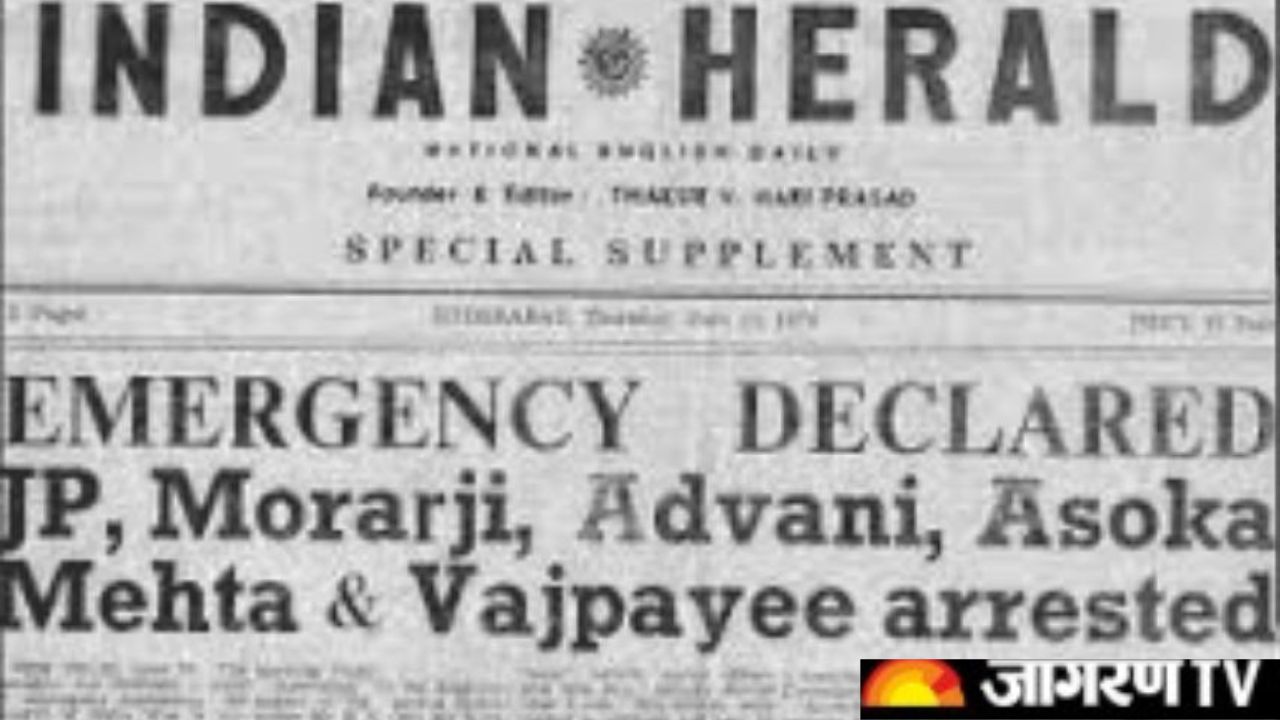 Emergency was declared in India for a period of 21 months from 25 June 1975 to 21 March 1977. The then President Fakhruddin Ali Ahmed declared emergency under Article 352 of the Indian Constitution at the behest of the then Indian Prime Minister Indira Gandhi. This was the most controversial period in the history of independent India. Elections were postponed during the Emergency.
Why was the emergency declared?
It started after the 1971 Lok Sabha elections, in which Indira Gandhi defeated her main rival Rajnarayan for the position. But four years after the election results came out, Raj Narayan challenged the election results in the High Court. On June 12, 1975, Judge Jagmohan Lal Sinha of the Allahabad High Court cancelled the election of Indira Gandhi and banned her from contesting for six years. And Mrs. Gandhi's arch rival Rajnarayan Singh was declared victorious in the election. 
Rajnarayan Singh had argued that Indira Gandhi misused the government machinery in the elections, spent money in excess of the stipulated limit and used unfair means to influence the voters. The court upheld these allegations. Despite this, Mrs Gandhi refused to resign. Then the Congress party also issued a statement saying that the leadership of Indira Gandhi is indispensable for the party.
On this day the opposition Janata Front got a massive victory against Chimanbhai Patel in Gujarat. Indira Gandhi was stunned by this double injury. Indira Gandhi refused to accept this decision of the court and announced to appeal to the Supreme Court and on 26 June the imposition of emergency was declared.
How did the emergency affected India
In the emergency, the entire opposition united under the leadership of Jai Prakash Narayan. Movement against Indira broke out all over the country. The government machinery was engaged in crushing the opposition movement. All the leaders of opposition including Atal Bihari Vajpayee, Lal Krishna Advani, Mulayam Singh Yadav were put in jail. Sanjay Gandhi's arbitrariness had crossed the limit. Not knowing how many men were forcibly sterilized at his behest.
It is said that the government had turned the whole country into a big jail house. Fundamental rights of citizens were suspended during the Emergency. The Supreme Court had also admitted its mistake in 2011 for taking away the right to live in Emergency. On January 2, 2011, the Supreme Court accepted that the fundamental rights of citizens were violated by this court during the Emergency in the country.