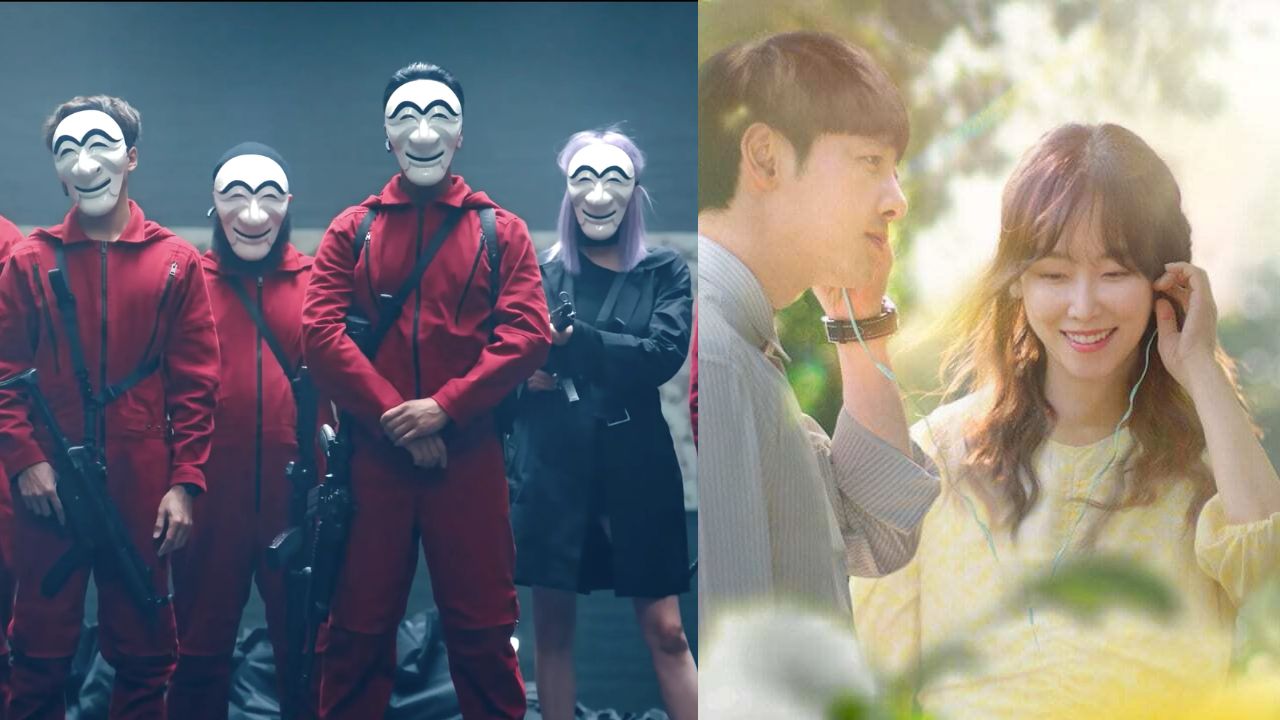 K-drama releases in June-July:  Welcome to your one-stop destination for every new Korean drama coming to OTT. While OTT platforms continue to be flooded with Korean material such as K-drama, movies, and K-pop, we've compiled a list of the most anticipated K-drama releases for the end of June and the beginning of July. 
Netflix India continues it's Korean domination with k-dramas such as  Business proposals, Twenty Five Twenty one, My Liberation notes, our blues and more while the other OTT keeps buzzing with high ratings of Military prosecutor Doberman, Rookie cops, Grid and more. But, the new K-dramas releasing shortly are genrating a lot of hypes.
Upcoming K-dramas in June-July 2022
Money Heist Korea- Joint Economic era release date
Money Heist: Korea, a highly anticipated version of a Spanish heist criminal thriller, will be released on Netflix on June 24th, 2022. We may presume that the plot will be similar to the Spanish version because the grounds are the same; nevertheless, as the official title suggests, the show will most likely centre on Korea's socio-economic struggle on both sides of the border. The "Joint Economic Area" could be referred to as the "Joint Security Area," a demilitarised zone where North and South Korea face off. This trailer depicts the reunification of the Korean Peninsula as well as the creation of a new shared currency for the benefit of both countries.
Cafe Minamdang release date
Premiere date- 27 June, 2022. Café Minamdang, a new South Korean television series, stars Seo In-guk, Oh Yeon-seo, Kwak Si-yang, Kang Mi-na, and Kwon Soo-hyun. The story is based on the book Minamdang: Case Note. Nam Han-Joon is a con artist who worked as a criminal profiler in the past. He portrays himself as a fortune teller and runs the Minamdang fortune teller business for his con jobs. Han Jae-Hee has been a detective for years. In some way, Han Jae-Hee becomes involved with Nam Han-Joon. The K-drama will portray both the lead role carrying their own way of investigations yet getting entangled with each other's life.
Anna
Missed Bae Suzy from K-dramas? Your girl is back with new release Anna all set to premiere on June 24th 2022. "Anna" tells the story of a woman who takes on a new identity while concealing a little lie. The main characters in this drama are Suzy and Jung EunChae. Suzy has worked in k dramas like as "Start-Up," "Vagabond," and "While You Were Sleeping." Suzy plays Yoo Mi in Anna, a woman who spills a small lie and ends up living someone else's life. Suzy is shown in the show's posters as a fearsome avatar who exudes ferocity. While Talking about the K-drama she said ' "I decided to take up Anna so that I can show you a new side to myself, one that I've never shown before."
The devil Judge
This film stars Ji Sung and Ppark Min Young. "The Devil Judge" is a brand-new South Korean drama series set in a post-apocalyptic future or a Dystopian era (a person who imagines or anticipates a condition or society in which immense misery or injustice exists.) During a period of unrest, a judge transforms the courtroom into a reality show, punishing terrible people ruthlessly. The country's population are unhappy and want to lash out at the country's oppressive leaders by taking them down. One individual is trying to change the country's fate. Well, the story definitely seems to be different compared to other Lawyer dramas. So all eyes on the upcoming. To start airing from July 4, 2022.
You are My spring
With Seo Hyun-jin and Kim Dong-wook, this will be a star-studded drama. You Are My Spring is a Korean drama about a group of people who live in the same apartment buildings as a neighbour unknown about the fact that both of them share a history together.  Two of the tenants, a hotelier and a psychiatrist, Kang Da Jung and Joo Young Do, become embroiled in a murder one day and their lifes completely changes. They discover as they spend more time together that they had a rocky past when they were both seven years old , their lives become intrinsically tied as the drama develops. On July 5, 2022, Netflix will broadcast the drama.