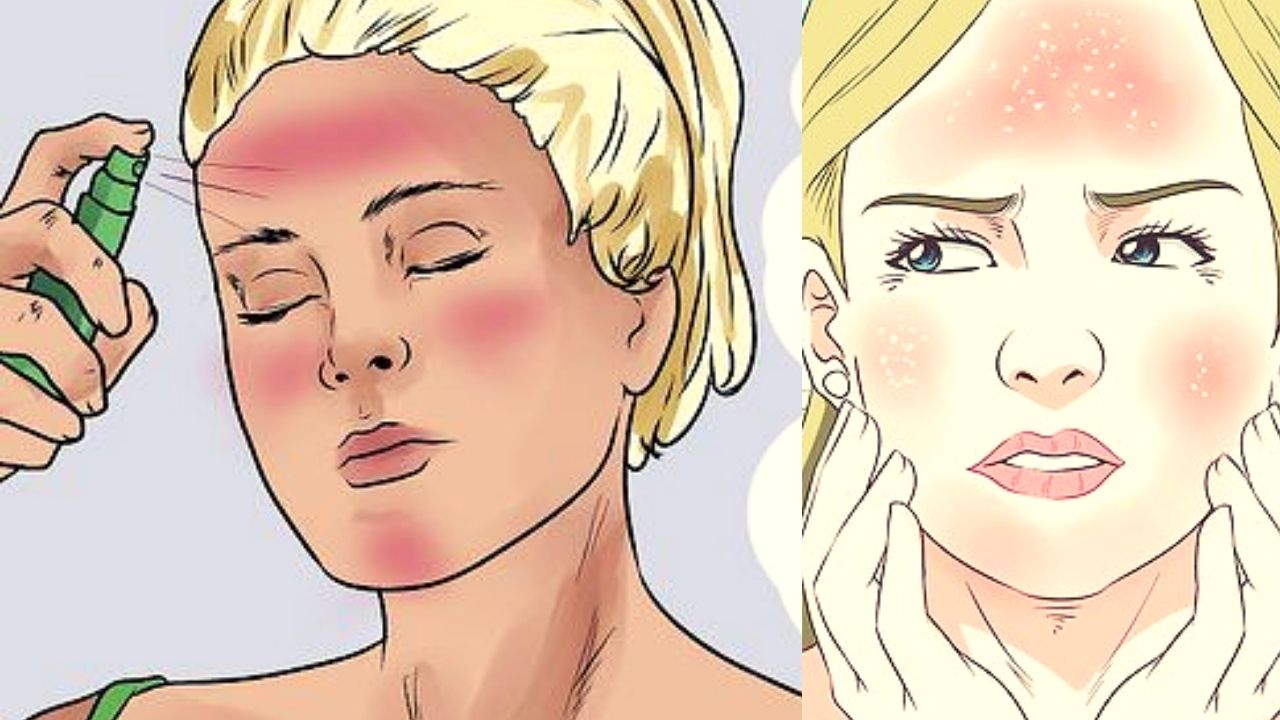 Sunburn treatment home remedies:
Summer time brings extreme sunburn and a lot of damage to the upper layer of skin, negligence in proper skin care sometimes even leads to a detrimental problem to those who have sensitive skin and even those who suffer from skin allergies very easily. While you cannot avoid Summer, here are a few ways through which you can protect your skin from getting damaged. But before we proceed let's know what exactly is sunburn.
What is Sunburn?
A form of burn caused by excessive exposure to sunshine or sunlamps.
Exposure to the sun on a regular basis raises the risk of wrinkles, dark spots, and skin cancer.
Symptoms of Sunburn
It can cause reddening, irritation, blistering, and peeling in severe situations.
5 home made remedies to treat sunburns
Frequent cold water bathe
This is probably the easiest and most effective way of treating a sunburn instantly after a tiresome day out in the sun. Showering frequently in cool or cold water can help ease sunburn pain, but it can also dry up your skin. Thereby make sure not to rub the towel against your skin, instead gently pat it with cold presses and apply moisturizer.
Aloe Vera with moisturizer
Aloe Vera should be officially launched as the best skincare remedy for skin, especially when you are not allergic to it. When you have a burning or itching sensation, a regular moisturizer may not be enough. It's for this reason that a moisturizer containing aloe vera is recommended. Aloe Vera can help soothe sensitive skin and reduce the pain. You can also use Soy instead if you are allergic to aloe vera while treating the sunburn.
Chamomile tea
This can be used through two ways: either you directly consume it or apply it. Here is how it's done. Drinking chamomile tea, which has anti-inflammatory properties, can help cure sunburn. Prepare some to drink to help relax your entire body, and save some to chill, soak on a washcloth, and massage the trouble area.
Oatmeal to bath
In your bath, toss in some oats. In studies, colloidal oatmeal was found to help reduce inflammation and itching. You can also add plain oats to your tub by crushing them. After mixing the oatmeal therapy with cool bath water, soak for 15 to 20 minutes. After that, use a clean cloth to gently pat your skin dry.
Stay hydrated & use hydrating moisturizer
The best way to say no to sunburn is to load yourself with plenty of water. Water won't let your skin dry and thus will save you from burns.Look for a lotion that is both moisturizing and hydrating in order to assist the skin maintain moisture. Ceramides, glycerin, and soy are all substances to look for while finding the moisturizing lotion.