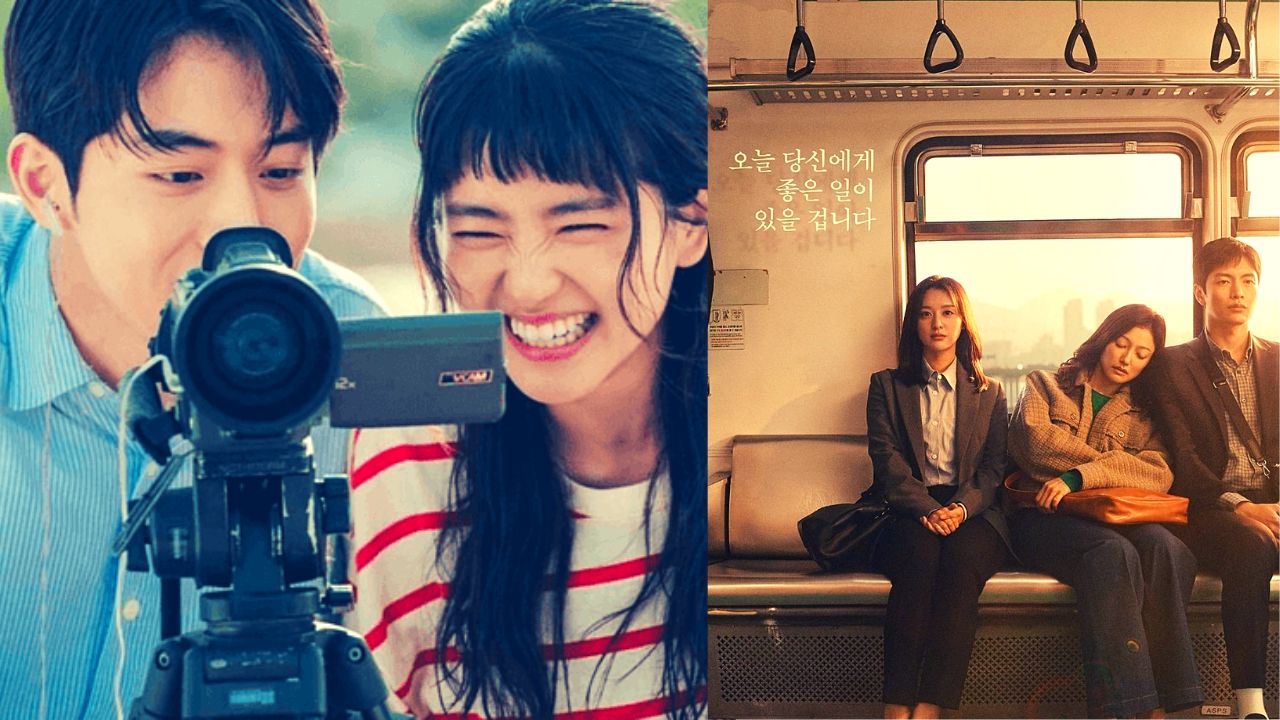 K-dramas have undoubtedly acquired a large market in India, the love and affection Korean entertainment industry is gaining these days from Indian viewers whether K-pop, K-dramas or Korean movie is going beyond imagination and it won't be wrong to say that the Hallyu wave or the K-wave has swept the whole country and left the desi Koreaboos spellbound with it's magic. Talking about the top 5 recent K-dramas which are gaining maximum viewership and rating in India, check the list.
K-dramas Indian fans are swooning over
Business proposal
Not only this K-drama got the highest rating internationally but also became a fan favorite for a no. of people owing to it's bold concept and dramatic storyline. The story revolves around a rich CEO Kang Tae moo played by Ahn Hyo Seop and his employee Shin Ha Ri played by Kim Sejeong. When Tae moo's grandfather decided to set his grandson on a blind date with one of his friend's daughter Jin Young Seo (Seol In ah),the latter sends her friend Ha ri instead of going herself and asks her to scare the CEO away. On the other hand Yeong Seo falls in love with Tae Moo's secretary Cha Sung Hoon. When Tae Moo knows about the whole planning he proposes a business deal to Ha ri and the duo soon falls in love. The drama refreshes the memory of famous K-drama What's wrong with secretary Kim.
 

 

 

View this post on Instagram



Twenty Five Twenty one

Netflix another soaring k-drama which made it to the top with it's amazing yet unique love story and left fans in tears by the end of the show Twenty five Twenty one has gained enormous love and affection from Indian and international fans. The chemistry and compatibility between Na Hee Do and Baek yi Jin will remain in K-drama lovers heart rent free. The story revolved around the economical crisis era in South korea. Baek yi Jin who belonged to a rich family goes bankrupt and thrives hard to get a stable life. On the other hand, Hee Do, who wants to become a national fencer, is determined to surpass her idol in the game. The story can be summarized as two strangers who met, became friends, fell in love and then became strangers again. 
 

 

 

View this post on Instagram


Our Blues

Netflix's latest K-drama, which gained traction originally due to BTS member Jimin's first OST in a K-drama with 'with You,' has since grown in popularity due to its star-studded cast and relaxing narrative about a group of people who relocated to Jeju Island. Instead of following a single couple or couple of people, the K-drama Our Blues focuses on a group of people and their lives, with each episode concentrating on two people at a time. The show features  Kim Hye-Ja,Cha Seung-Won, Lee Jung-Eun, Uhm Jung-Hwa, Han Ji-Min, Kang Ok-Dong, Choi Han-Su, Jung Eun-Hui, Ko Mi-Ran, Lee Yeong-Ok and more.
 

 

 

View this post on Instagram



My Liberation notes

You will never feel as liberated as after watching this drama which is crazily relatable to the young generation of today. My Liberation notes revolve around the life of 3 siblings who are thriving hard to make their lives stable yet are only getting demotivated everytime after realizing that everyone else is growing except them. It also focuses on a love story of the youngest sister Mi Jeong her love interest Mr. Gu who works for her father but has a deep past which is yet to be disclosed. The eldest sibling Gi jeong is divorced and is also looking for a potential partner, however in all three of them the only brother Chang Hee is more determined than rest of his siblings to live a good life but often gets frustrated.
 

 

 

View this post on Instagram



All of us are dead

Only a few times, Zombie movies or shows get a good viewership in India since the concept is still not much explored here as it is in the west. But South Korea did it twice. Train to Busan is still the first South Korean movie for most people and now All of us dead is doing wonders on the TRP chart. Fans adore how the high school students try their hardest to survive through several calamities, hope, and romance while revealing their secret crush. There's a lot of action, much more shock value, and enough humor to set it apart from other zombie series.
 

 

 

View this post on Instagram