6 Bollywood Divas we would love to see playing MOM character; Alia Bhatt to Kareena Kapoor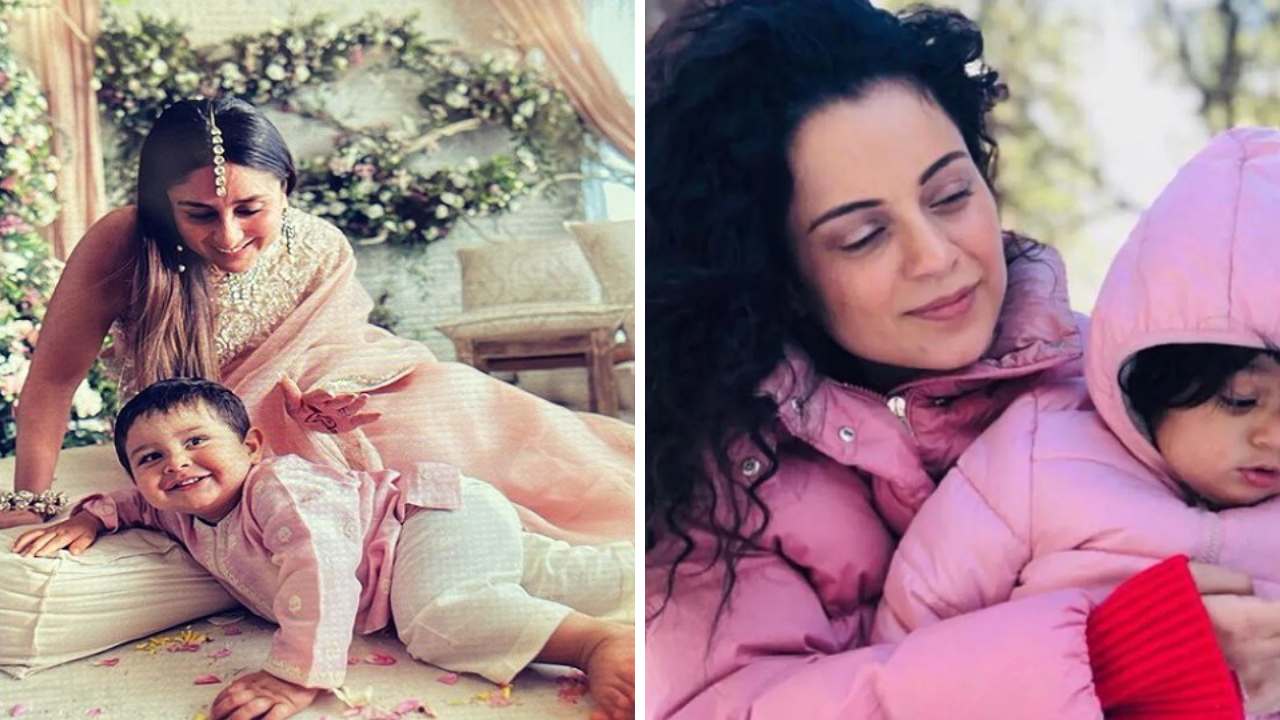 Mother's day is just around the corner, and while you must be busy planning the day out with your mumma dearest, we have something very interesting for you. There is no doubt that Bollywood has given us some of the most iconic mother characters and which we can never get bored watching again and again. But, have you really thought what would it look like if the Bolly divas who are still acing their 30's and 40's look like if they play mom role on-screen. So on this mother's day here is the list of some Bollywood gworlies who would do a fab job taking up this challenging role.
Mother's day: 7 Bollywood moms Desi's related the most with; Kirron Kher to Sridevi and more
Bollywood Divas who can play best mom character
Deepika Padukone 
With her versatile acting skills and charismatic screen presence, Deepika could effortlessly portray the role of a loving mother. And for this we don't even have to wait long, because reports are to be believed then Deepika will be the one portraying the role of Ranbir Kapoor's character of Shiva from Brahmastra in the second installment of the astraverse.
Alia Bhatt 
Alia has proved her mettle as an actress time and again, and could bring a fresh, youthful energy to the role of a mother. She could easily portray the role of a mom having a baby in her early youth given that Alia herself became a mother in her late 20's
Kareena Kapoor Khan 
Kareena is a seasoned actress who could bring her own unique style and grace to the role of a mother. Kareena has never taken such a role in her career, and at this point of time when she herself is a mother of two, we would like to see how bebo is a mother in real life through her reel portrayal.
Anushka Sharma 
Anushka's natural acting style and emotive abilities could help her excel at portraying the role of a mother on screen. She would do a fab job on screen because we just can't get enough of her with Vamika, which makes us think how cool she would essaying the role of a mom
Kangana Ranaut 
With her bold and unconventional approach to acting, Kangana can easily take a challenging role which involves strong mother character and instincts. She is a gem in herself and a powerhouse of acting, it would indeed be a thrill to watch her take the role
Taapsee Pannu 
Last but not least we think Taapsee's talent and versatility as an actress could make her an excellent choice for a motherly role on screen. She has earlier taken the role of a housewife who spoke against the patriarchal system and a strong headed girl in the film Pink. For Tapsee playing a mother role can be something she can effortlessly carry and perform better than many veteran actresses.