8 Controversial Books Which are Banned in India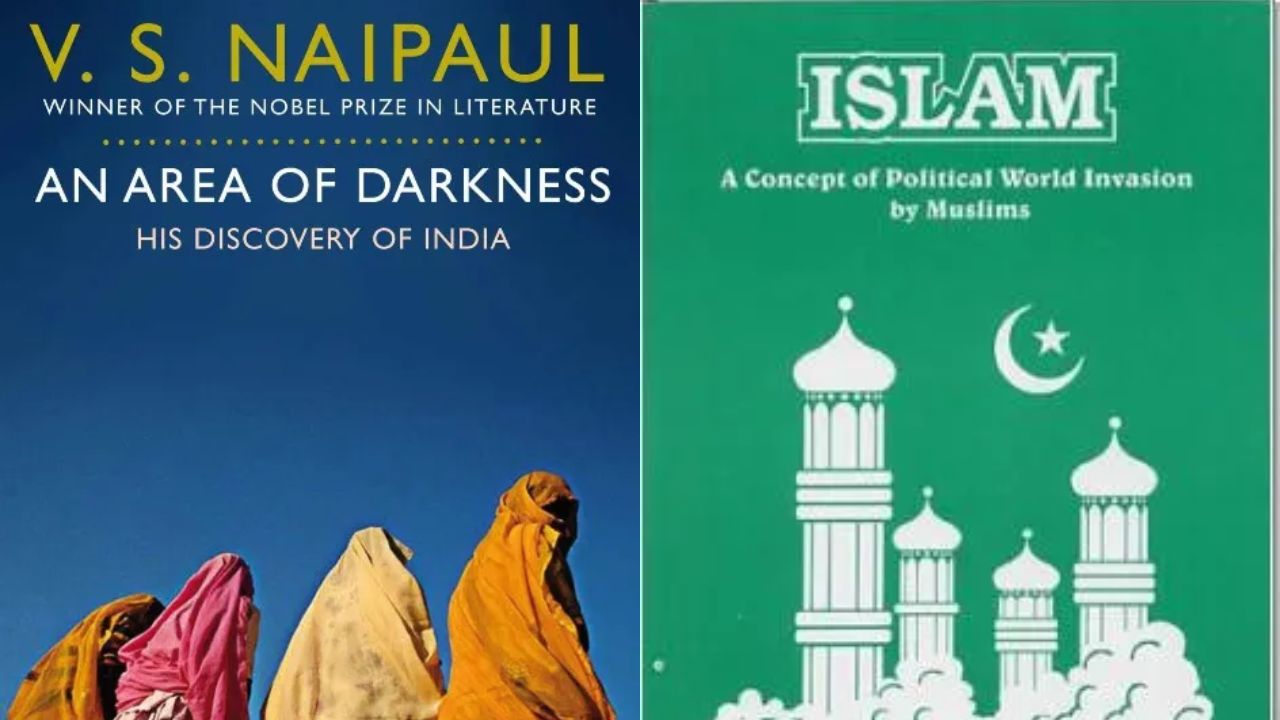 India has diverse literature written by some of the most versatile authors. From mythology to politics, Indian authors have experimented with several themes and genres. But amidst the Freedom of Speech and Expression, sometimes some works are put on hold due to their controversial or provocative nature. India has a strong policy of censorship and there are several books which have come under the eye of the censor board, resulting in the banning of the work. Lets us check out top 8 books which are banned in India for various reasons. 
 List of Books Banned in India 
The Satanic Verses by Salman Rushdie (1988)
Reason for Ban- One of the most contentious works of literature in modern times, not just in India but also throughout the Islamic world. Following the publication of The Satanic Verses in 1988, there was a significant uproar, which prompted the Iranian Ayatollah Ruhollah Khameini to issue a fatwa commanding Muslims to kill Rushdie. Rushdie was the target of numerous murder plots, which led to his hide for almost ten years. 
A very fine first edition of The Satanic Verses by Salman Rushdie, 1988. #firstedition #fine #satanicverses #salmanrushdie pic.twitter.com/M9PXI3E8fA

— Untje.com (@untje_com) September 19, 2022
Rangila Rasul by Pandit M. A Chamupati or Krishan Prashad (1927)
Reason For Ban- The first book to be outlawed in British India was Rangeel Rasul, also known as "The Colourful Prophet," which was released in 1927. Pandit M. A. Chamupati wrote it as "Arya Samaji" in 1927. His identity was kept a secret at the time by the book's publisher, Mahashe Rajpal, which prompted the Muslim community to bring many lawsuits against him. After numerous failed assassination attempts, Rajpal was finally assassinated on April 6, 1929, by a young Muslim carpenter.
The Myth of the Holy Cow by  Dwijendra Narayan Jha (2002) 
Reason For Ban- The Myth of the Holy Cow looks into the custom of eating beef in India. The book reveals the reality about the Hindu belief that cows are holy animals. Jha cites numerous Hindu, Buddhist, and Jain scriptures to support his claim that consuming beef has never been frowned upon historically. He continues by saying that beef was actually used as an offering to the local deity in numerous places all over India.
An Area of Darkness by V. S Naipaul (1964) 
Reason For Ban- The book, which was authored by V. S. Naipaul, a British author of Indian heritage and a Noble Laureate in Literature, recounts Naipaul's voyage to his ancestral country of India in the early 1960s. The book is the first volume of the famed Indian trilogy by Naipaul.
Throughout the entire book, the book presents an exceedingly gloomy perspective of Indian civilization. Because of its gloomy portrayal of India and its people, the book was promptly and indefinitely banned in India. 
Current read ❤️
An Area of Darkness by V.S. Naipaul #booksaboutravel #BooksWorthReading #bookstoread #2023reading #vsnaipaul #readersoftwitter #bangalorereaders pic.twitter.com/mSrOhHsNH3

— Harish (@harishreads) April 18, 2023
Jinnah: India – Partition – Independence by Jaswant Singh (2009)
Reason For Ban- Jaswant Singh, a retired army officer, former legislator, and well-known member of the right-wing BJP, is the author of the book. His party mates and other coworkers were utterly shocked by the book. It clarifies Jinnah's contribution to the division of India. Additionally, it criticises Jawaharlal Nehru and Sardar Vallabhai Patel, two of the most illustrious figures in Indian politics.
1. @BJP4India BANNED Jaswant Singh's book Jinnah, India-Partition Independence. https://t.co/1zU4dYAML2 pic.twitter.com/4jSWZWq8hD

— Anand Ranganathan (@ARanganathan72) November 2, 2017
Madhorubhaganor (One Part Woman) by Perumal Murugan (2010)
Reason For Ban- The story is based on a long-forgotten custom among a small group of Tamil Hindus. Hindu organisations criticised it because they thought it would stir up intercommunal conflict and upset people's religious feelings.
 The book was also criticised for its negative portrayal of women. Murugan was obliged to remove his unsold copies from the shelf in order to avoid harassment by the neighbourhood as a result of the violent protests that followed this. The Madras High Court later lifted the prohibition after ruling in Murugan's favour and dismissing all applications to do so. The book is currently available on a number of e-commerce websites.
Such a long journey by Rohinton Mistry (1991)
Reason For Ban- Following accusations from the Shiv Sena, Maharashtra's dominant regional party, the book was removed from the Mumbai University's curriculum. According to the ruling party's family, the book offended the Maharashtrian populace by making harsh statements about the party's founder, Balasaheb Thackeray.
Today's Random Book: "Such a Long Journey" by Rohinton Mistry. https://t.co/gigrBsJhsr pic.twitter.com/kmP4Tk36Wt

— Library of Chance (@LibraryOfChance) December 13, 2018
Islam: A Concept of Political World Invasion by R.V Bhasin (2003)
Reason For Ban- After Jammat-I-Islami and other Muslim organisations complained about copies of the books that were already in circulation, the book was prohibited in 2007 on the orders of Vilasrao Deshmukh, the then-chief minister of Maharashtra, under the provisions of section 153 IPC. The novel was thought to portray Islam in a harsh and authoritarian light. It discusses the Koran, the conflicts in Mecca and Medina, and the private life of the Prophet Mohammed. The book is still banned today because it is thought to have offended conservative thinking.