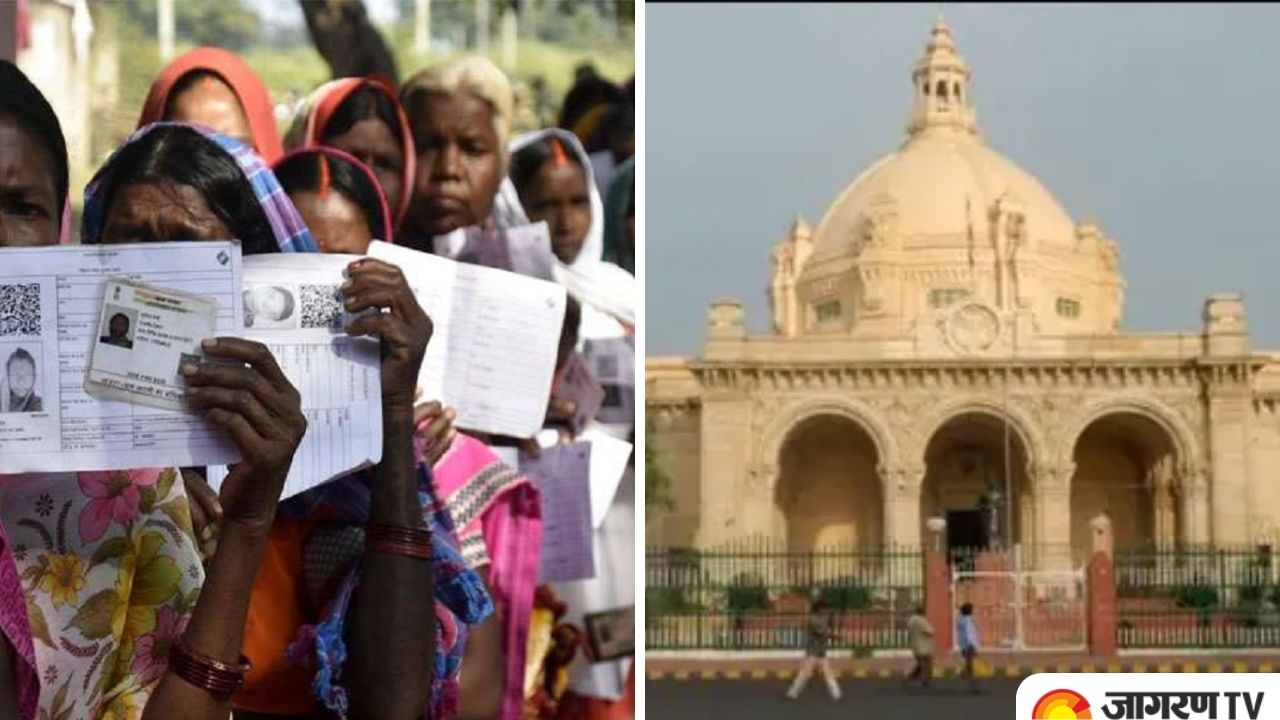 UP Elections 2022: Uttar Pradesh has been a battleground for political parties, combating each other to hold the reign of the state. From incessant campaigning to numerous promises the janta of Uttar Pradesh has seen it all.
In February, UP Chunav 2022 are scheduled and already the atmosphere is full of turmoil and turbulence. From Bhartiya Janta Party bringing monumental developmental projects to Congress leader Priyanka Gandhi launching women-centric campaigns saying "ladki hoon, lad sakti hoon", Uttar Pradesh is a hard gamble for all parties.

Let's see the electoral history of Uttar Pradesh and map all the transitions the state has seen. From Mayawati completing her full tenure to leaders like Akhilesh Yadav becoming the Chief Minister in 2012 see the complete timeline of the political history of Uttar Pradesh.

5 Chief Minister From 1952 to 1967

The first Assembly was quite different in the sense that the total number of seats was 346 with 83 constituencies. It had two representatives- called double-member seats those days.
Govind Ballabh Pant from Indian National Congress(1952-54)

Sampurnand: From Indian National Congress(1954-57, 1957-60)

Chandrabhanu Gupta from Indian National Congress(1960-62, 1962-63)

Sucheta Kripalani From Indian National Congress(1963-67)

Chaudhary Charan Singh from Bhartiya Kranti Dal, 1st non-congress CM(1967-68, 1970)
An Uncertain Era: 1970-77
Charan Singh's BKD won 98 and Jana Sangh secured 49 seats and Congrees remained short of 2 seats. 
For the next 8 years, Uttar Pradesh saw four times President's Rule and six Chief Ministers including Charan Singh. He stayed in the office for around 9 months.
1977-80: Janata Party Monumental win
Due to the imposition of Emergency by Indira Gandhi, an anti-congress sentiment was spread everywhere.
Janata Party easily got the majority of votes. It won 352 of 425 Assembly seats in Uttar Pradesh.
1989-2007: Ayodhya took center stage
In the 1989 elections, VP Singh's Janata Dal emerged as the single largest party and formed the government with outside help from the BJP. Mulayam Singh Yadav was sworn in as the Chief Minister. In 1993 a political alliance was formed by BSP's Mayawati and SP's Mulayam Singh Yadav.
2007-2012: A complete transition
In 2007, Mayawati became the first CM to complete her tenure in Uttar Pradesh. In 2012, disappointed by her she was voted out. 
Uttar Pradesh voted Mulayam Singh Yadav's party and it came to power. Akhilesh Yadav became the second CM to complete his tenure in UP. 
2017: A major win of BJP
In the 17th assembly, BJP won in Uttar Pradesh with the majority. Yogi Adityanath became the face of Uttar Pradesh.
Now again in the UP Elections 2022, the fate of Uttar Pradesh is in the hands of the people. From the rising debate of Hindutva to playing women card by Congress the matter is becoming more convoluted. The UP Elections 2022 are scheduled in February 2022.