Aadi Mahotsav 2023: PM Modi inaugurates the mega tribal festival, know what is Aadi Mahotsav and what is special about it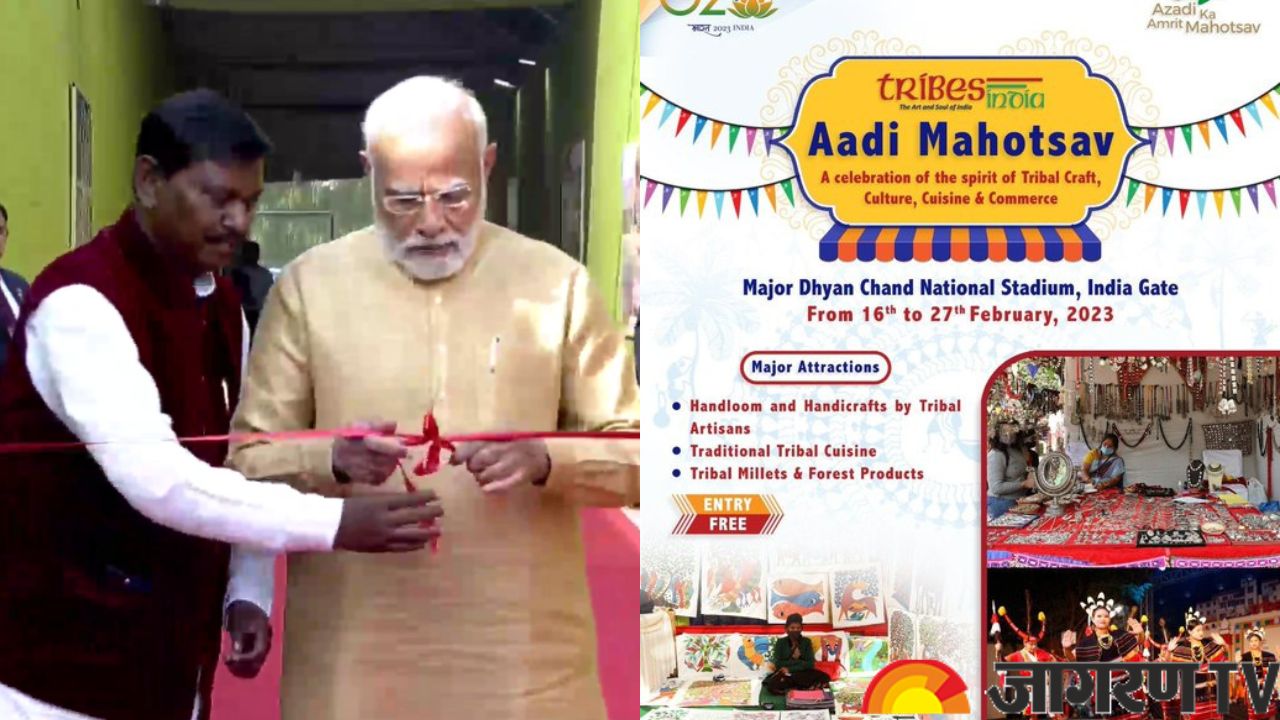 At the Major Dhyan Chand National Stadium in Delhi, Prime Minister Narendra Modi today started the massive national tribal festival known as "Aadi Mahotsav." Additionally, he presented Birsa Munda, a tribal freedom fighter, with flowers. Arjun Munda, the Union minister for tribal affairs, was also there.
The Mahotsav honors the spirit of traditional art, crafts, gastronomy, trade, and tribal culture. Minister for Tribal Affairs Arjun Munda claims that the purpose of this program is to promote tribal art and culture while also making tribal products readily available on the market.
PM Narendra Modi inaugurates the "Aadi Mahotsav", the mega National Tribal Festival at Major Dhyan Chand National Stadium in Delhi. He also paid floral tribute to tribal freedom fighter Birsa Munda.

Union Tribal Affairs Minister Arjun Munda is also present with him. pic.twitter.com/OYB8e8avTA

— ANI (@ANI) February 16, 2023
What is Aadi Mahotsav and why is it Celebrated
The Ministry of Tribal Affairs' Tribal Cooperative Marketing Development Federation Limited (TRIFED) organizes the Aadi Mahotsav every year to honor the spirit of tribal culture, crafts, gastronomy, trade, and traditional art. In a statement issued by the Prime Minister's Office, PM Modi said that he has been at the forefront of efforts to improve the welfare of the nation's tribal population while also paying appropriate recognition to their contributions to the expansion and development of the nation.
When will it take place?
This festival, which takes place from February 16 to 27, will draw more than a thousand artists and craftspeople from 28 states and union territories. In more than 200 booths at the location, the program will highlight the rich and varied legacy of tribes from all throughout the nation. At the Mahotsav, almost 1000 tribal artisans will take part. Along with the normal attractions like handicrafts, handloom, ceramics, jewellery, etc., 2023 is recognized as the International Year of Millets.