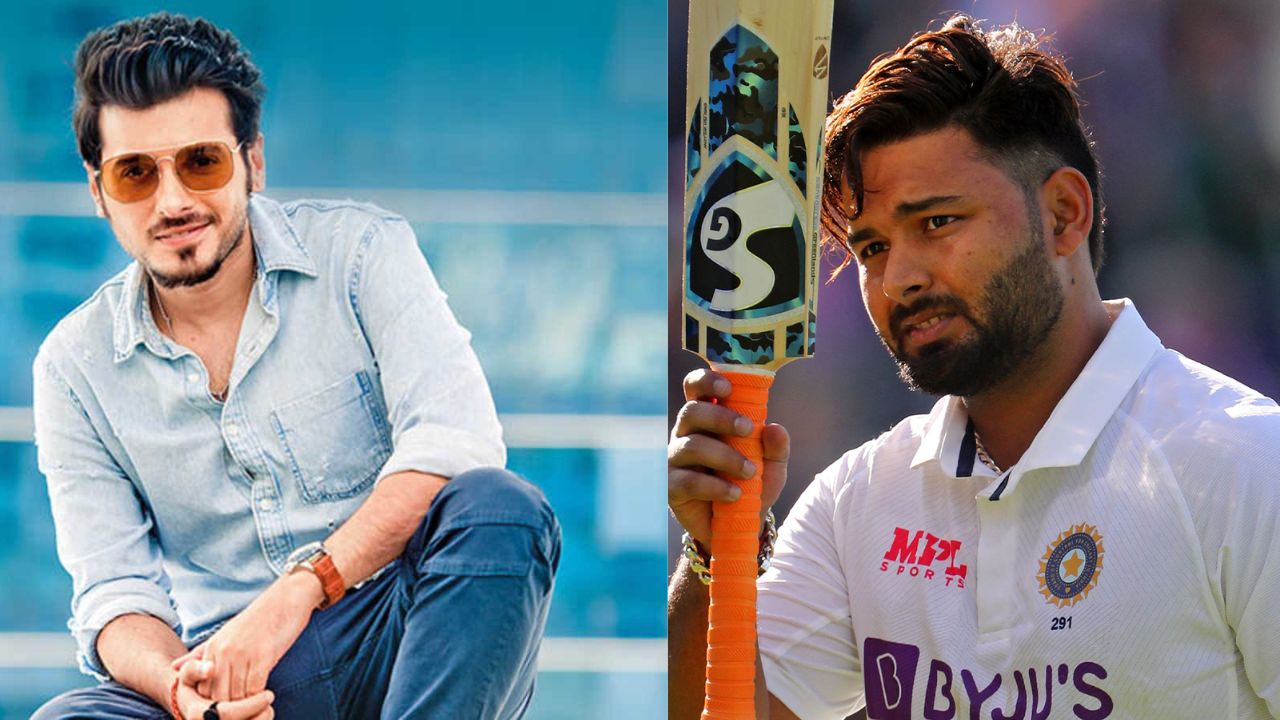 It's nothing new to see members of the Indian cricket squad goofing around with Bollywood stars. Divyendu, popularly known as Munna Bhaiya from Mirzapur, and Rishabh Pant, our ace Indian team cricketer recently engaged in hilarious fun banter with back and forth replies that set up a meme frenzy on Twitter. After helping India win the ODI series against England with a game-winning century in the last match at Manchester, wicketkeeper batter Rishabh Pant tweeted a sizzling selfie of himself on Twitter. This ignited a social media frenzy. With a chain around his neck, a white t-shirt, matching jeans, and sneakers, Risahabh looked no less than a Mirazpur actor and the cricketer captioned his photo with a very famous line from the crime series.
Rishabh took to his twitter to share the picture and wrote "Aur hum ek naya niyam add kar rahe hain, Mirzapur ki gaddi pe baithne wala kabhi bhi niyam badal sakta hai", the caption read, which translates to "I am adding a new rule. The one sitting on the throne of Mirzapur can change the rules anytime."
Rishabh Pant and Divyendu fun banter on Twitter
The dialogue in the film was originally delivered by Divyendu aka Munnai bhaiya who portrays the role of Kaleen Bhaiya's son. Watching Pant's post Divyendu joined the trend himself and commented "Aap yogya hain," which means "You are worthy". Following which Pant again replied back to Divyendu saying "Nahi Munna Bhaiya, ye gaddi aap ki hai."
But if you are thinking that this was it then you might be wrong because there is more to the trend. Watch other reactions.
Rishabh Pant starts a Mirzapur meme frenzy on Twitter