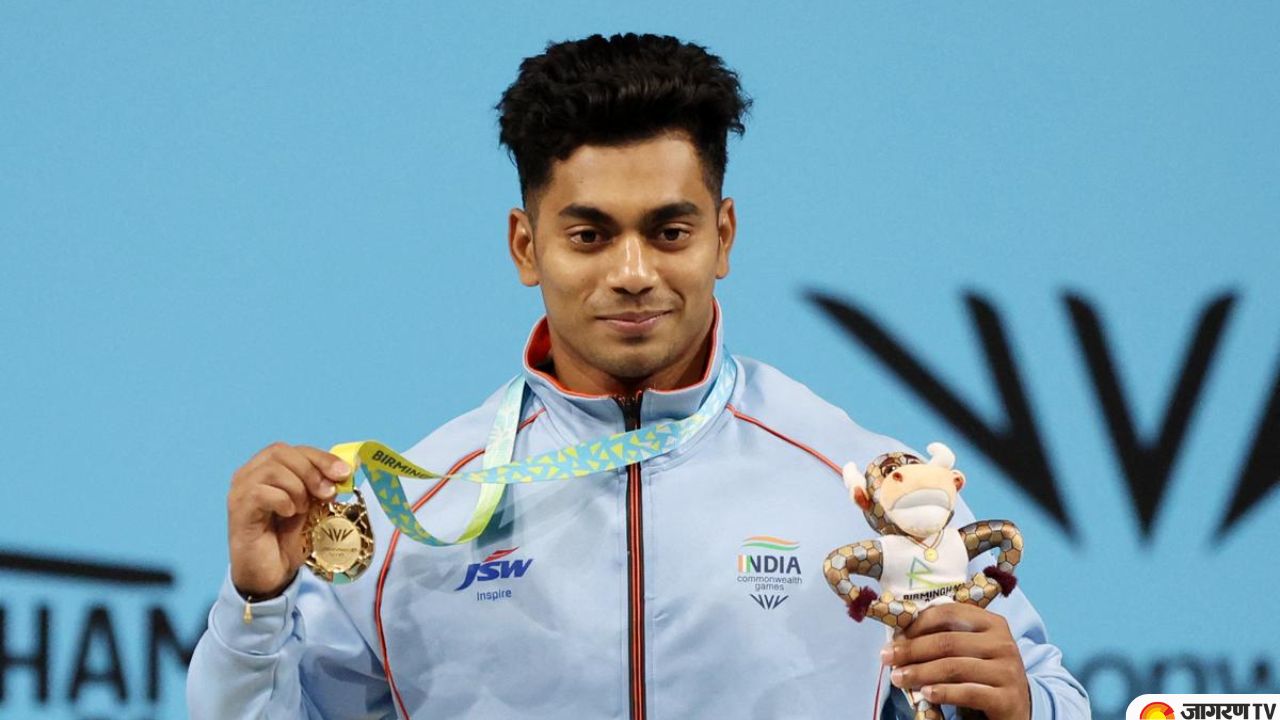 The 20-year-old from Deulpur village in Howrah district, West Bengal, twice broke the Games record in the snatch and clean & jerk, and he completed with a record total lift of 313 kg to mark a historic debut on the CWG stage. Achinta joined his idol Mirabai Chanu (gold, women's 49 kg) and his fellow colleague and close friend, Jeremy Lalrinnunga (gold, men's 67 kg), on top of the podium in Birmingham by lifting an amazing 10 kg more than his nearest competition, Malaysian Erry Hidayat Muhammad.
Achievements of Achinta Sheuli
Achinta Sheuli, a weightlifter, won a Gold Medal at the current Commonwealth Games 2022. Sheuli, who placed second at the Junior World Championship, performed three clean lifts of 137, 140, and 143 kilogrammes. With his 143 kg effort, Achinta Sheuli broke the Commonwealth Games record and surpassed his previous best. 
The Kolkata lifter began with a 166 kg lift, which he easily lifted, going into a clean jerk with a 5-kilogram advantage. As the Malaysian attempted to lift 176 kg on his final two attempts, but failed, Achinta Sheuli calmly awaited the prize he would receive. The Indian weightlifting team at the Commonwealth Games 2022 has now won six medals overall thanks to Achinta Sheuli's gold medal.
Achinta Sheuli Family
Achinta Sheuli comes from a low-income family. After his father passed away, he and his brother were made to sew and embroider in order to support their family. Father of Achinta Sheuli worked as a labourer in West Bengal's Howrah town. He began weightlifting as a result of his brother's body-training visits to a nearby gym. Achinta, who is 20 years old, is 5 feet 6 inches tall.
Fulfilled Father's Last Wish..
The CWG victory also gave Achinta the chance to reward his older brother Alok for having faith in him. Alok gave up his budding weightlifting career in order to care for the family after their father, Jagat, unexpectedly passed away from a heart attack in 2013. The income of Jagat, a rickshaw puller and part-time worker, was insufficient to support his family of four and Alok's needs for food, protein, and equipment necessary for his sport of weightlifting. After the passing of his husband, her mother Purnima Sheuli started embroidering and stitching, and Alok became a trainer at a nearby gym.
Even Helped his mother
Achinta accompanied his brother to the gym for impromptu workout sessions while also helping his mother with her embroidery job and delivering orders. Achinta caught Alok's attention, and he invited him to join his gym. Later, Alok introduced him to weightlifting so that he might realise his unrealized potential.
Achinta Sheuli Statement
"In 2013 when my father passed away, my brother left the game to support our family. I draw my inspiration from him. He pushed me through my limits to pursue the sport as a serious career option. I have worked hard for this medal. A lot of sacrifices of my brother, mother, my coach and the Army have gone into this medal," Achinta said after winning