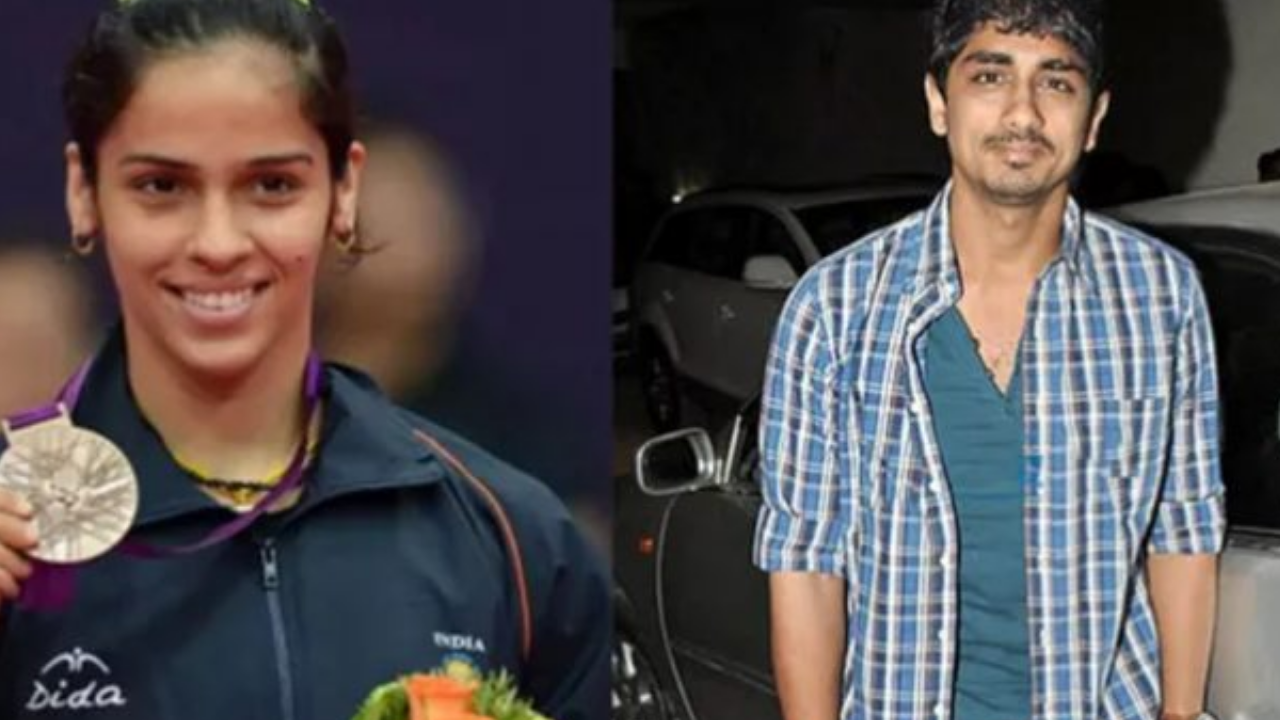 Actor Siddharth has landed himself into trouble after his sexist comment of what he calls as a 'Rude Joke' against star shuttler & Olympic medalist Saina Nehwal caught an eye of NCW (National commission for women) who has demanded the Tamil Nadu police chief to take necessary action against the actor for his sexist comment on social media. The row of controversy sparked when the athlete tweeted about the Prime Minister Narendra Modi safety compromised during Punjab tour, in response the entertainer passed a very sexist yet insulting remark against Saina for which the netizens bashed him & now he penned down a long note seeking an apology from her for unintentionally hurting the sentiments.
Actor Siddharth pens down an apology note for Saina Nehwal
This all started when Saina tweeted about the current burning topic related to PM's Punjab tour and said "No nation can itself to safe if the security of its own PM is compromised. I condemn in the strongest words possible the cowardly attack on PM Modi by anarchists." To which the entertainer replied saying "Subtle cock champion of the world... Thank god we have protectors of India". He further tried justifying his statement as his wordplay & sense of humor with no malicious intent involved, but, seems like netizens are in no mood to entertain any such excuses, watching his past history of passing lewd comments
In his apology letter, he wrote, "I want to apologize to you for the rude joke that KI wrote as a response to a tweet of yours, a few days ago. I may disagree with you on many things but even my disappointment or anger when I read your tweet, cannot justify my tone and words. I know I have more grace in me than that." claiming himself as a feminist ally, he further added "I am a staunch feminist ally and I assure you there was no gender implied in my tweet and certainly no intent to attack you as a woman. He ended the note with calling Saina as his champion.
Actor Siddharth's history of passing sexist comments
Well, the feminist ally is not a one time offender but, he also holds a past of doing so many times in which the most recent one was when he called a Tv news anchor 'a stoolkit' and yet no actions were taken against him. In the tweet, he said "This woman is a toolkit, she will raise a stink for sure'. For the unversed, Saina joined BJP last year.
Netizen bashes actor Siddharth for his sexist comments
Ever since the controversial row sparked, the fans, supporters, and others who follow the star champion felt offended and bashed the entertainer on social media asking for an immediate FIR.