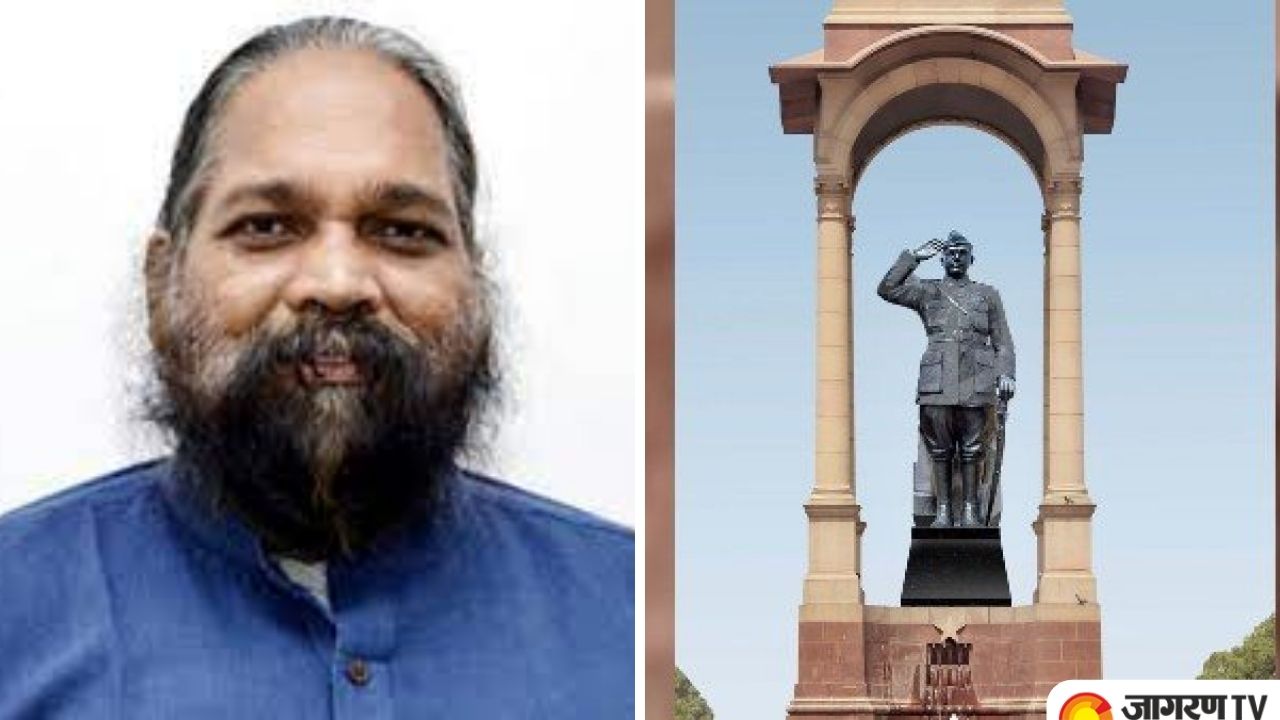 Adwaita Gadayanak Biography: On Tuesday, Adwaita Gadayanak said that the statue of Netaji Subhas Chandra Bose will be jet black just like Lord Jagannath's in Odisha. 
"The statue will be carved from a 28-foot-long and 8×8 feet granite slab. I want the granite to be jet black. I have shortlisted granites from three places — Mysuru, Bengaluru, and Telangana. I will soon visit the places myself to select the correct slab," Gadanayak said.
"I am from Odisha and I am lucky to be carving the statue of such a great personality, who is also from the same state," Gadayanak said.
Who is Adwaita Gadanayak?
Adwaita Gadanayak is a sculptor from the Neulapoi village of the Dhenkanal district in Odisha.

Gadanayak is the director-general of the National Gallery of Modern Art.

He has been tasked with the proposed grand statue of iconic freedom fighter Netaji Subhas Chandra Bose to be installed at India Gate in New Delhi.

Gadanayak's most famous projects include Gandhi's Dandi March statue in Rajghat and the sculptor park at the KIIT campus. His works have been appreciated in London as well. 

Gadanayak is an alumnus of BK College of Arts & Crafts in Bhubaneshwar.

In 1995, he pursued his post-graduation at the Slade School of Fine Arts in London.

He has been conferred with many awards like National Lalit Kala Akademi Award in 1993; Odisha Lalit Kala Akademi Award in 1999 etc.