Google Doodle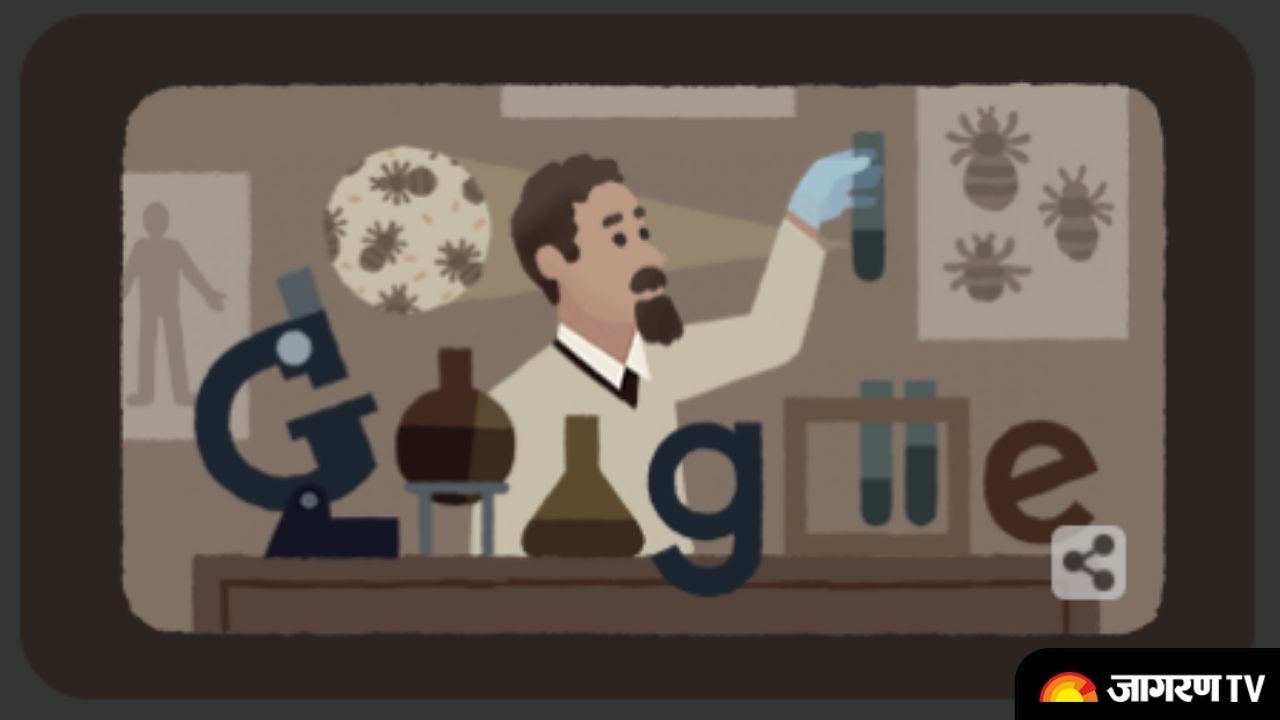 Rudolf Weigl: The star of Google today is a polish biologist, Rudolf Stefan Jan Weigl. His significant contribution in the world of medication incorporates making a vaccine that battles Typhus. Not just that, he is additionally responsible for saving many Jewish lives in the Nazi concentration camp during World War II.  On Thursday, Google dedicated its doodle to celebrate his 138th anniversary, displaying his work in a laboratory holding a test tube and creating life-saving medicines.
 Born on September 2, 1883, after completing his graduation in biological science he acquired doctorate certificates in subjects like zoology, comparative anatomy, and histology. Typhus probably wasn't as destructive as Covid, but during the 20th century at the time of World War I  it was wrecking havoc in Europe and claimed many lives. Weigl was determined to stop that at any cost he found that the root cause of typhus was actually head lice which carried this infection, so in order to end this havoc he started growing infected lice in his laboratory and later squashed their stomach to make vaccines. Meanwhile, he also somehow managed to smuggle some vaccines in the concentration camps to save the life of several jews. It is speculated that at the time he saved about 5000 Jews from the Nazis.
Weigl refined his method throughout the long term and started huge scale testing of the antibody in 1933. It was during this time he got the infection himself, but he recovered soon.
During the World War II his work grabbed the attention of Nazis who later asked him to create a typhus vaccine creation plant and without wasting time Weigl took it  as an opportunity to hire his Jewish friends and colleagues for the plant, thus preventing them from being deported to Nazis death camps. He is also admired for his humanitarian works, as he bravely worked for the welfare of  numerous Jewish community group while putting his own life in danger.
Weigl had a very tough childhood, but that never came in between his passion for learning, he grabbed  every opportunity to add value to the science. After the completion of his graduation from Lwow University in Ukraine, he was called to work for the Austro-Hungarian Army during the World War 1. That is the place where he began investigating on the typhus fever.
He was nominated twice for the Nobel Prize for his vaccine against typhus and other humanitarian works yet was obstructed the multiple times because of the conflict and legislative issues.
He passed away in 1957, However in 2003 Israel honored him with the title of  'Righteous Among the Nations' for his works and contributions.