AI creates first BTS Concert pic in Delhi, India; Gives Desi ARMY feels of purple waves in their nerve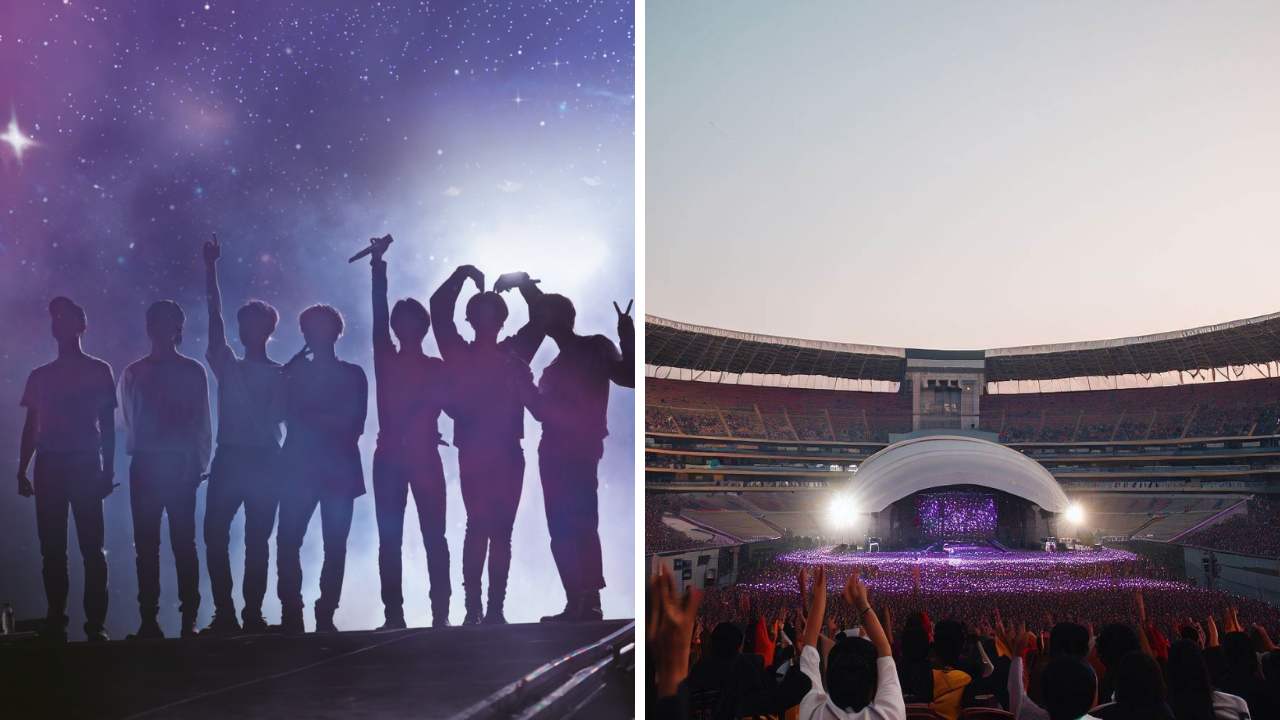 Ever imagined how it would look like to have a BTS concert in India? Just the thought about it evokes flashes of ARMY bombs, purple waves and OT7 performing on the stage in front of our eyes. The BTS concert in India is like a dream come true for Desi'mys. The 7 member K-pop band comprising Jin, RM, Suga, J-hope, Jimin, Taehyung and Jungkook is currently one of the biggest music bands in the world.The fans in the country often referred to as Desi ARMY are craving for a BTS concert in India, but unfortunately the nation never makes it up to their world tour schedule. But, thanks to Artificial Intelligence the pictures that were created allowed the audience to experience the purple wave in their nerves.
AI creates first BTS Concert pic in Delhi
The K-pop group BTS is responsible for bringing the Hallyu wave to the doorstep of global fans thus making them a household name. In India the craze of BTS and fan following is currently on a rife multiplying every single moment. However, fans of the country never got a chance to witness the concert live in the country till now. But they sure will feel the vibes through these AI created images.
A Twitter user named Divya Bhati shared a glimpse of AI generated images of BTS concert in Delhi which is a visual treat to the eyes for ARMY. Check out 
One prompt for #BTSArmy in India who are still waiting for a #BTS concert. The rompt was -- BTS concert in Delhi 💜 #BTSトレカ交換 https://t.co/zaQEajwB24 pic.twitter.com/CH88Z0LjH4

— Divya Bhati (@DivyaBhati21) March 22, 2023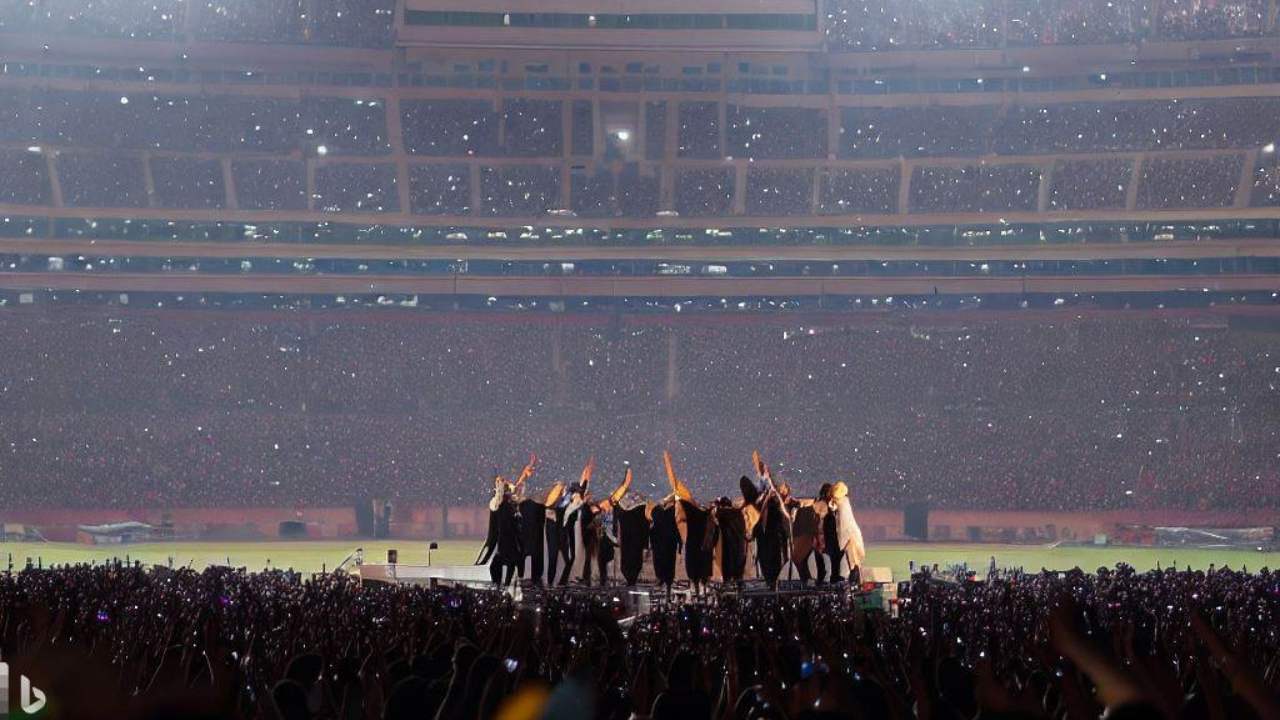 Will BTS ever have a concert in India?
BTS in one of their past interviews mentioned planning a concert in Mumbai, India. However due to the pandemic the plan never worked out in favor of Indian fans. In present times the country has emerged as one of the biggest markets in the field of music and entertainment. In such a case we can only hope for the best, post BTS military comeback in 2025. 
BTS military enlistment and solo projects
BTS members are currently busy with their solo projects, brand endorsement and military enlistment lineups. With the oldest Jin leaving for military duty first, it is now rapper J-hope who is second in the list. Other members such as RM, Jin, J-hope and Jimin have already released their solo tracks. The remaining three Jungkook, Taehyung and Suga will soon release their schedule. Meanwhile the Daechwita crooner Suga aka Min Yoongi will also kick start his first world tour.