Cannes 2023: Aishwarya's 21st Cannes 'Silver Foil' look disappoints Desi Fans, Netizens say "Agli baar nhi bulayenge"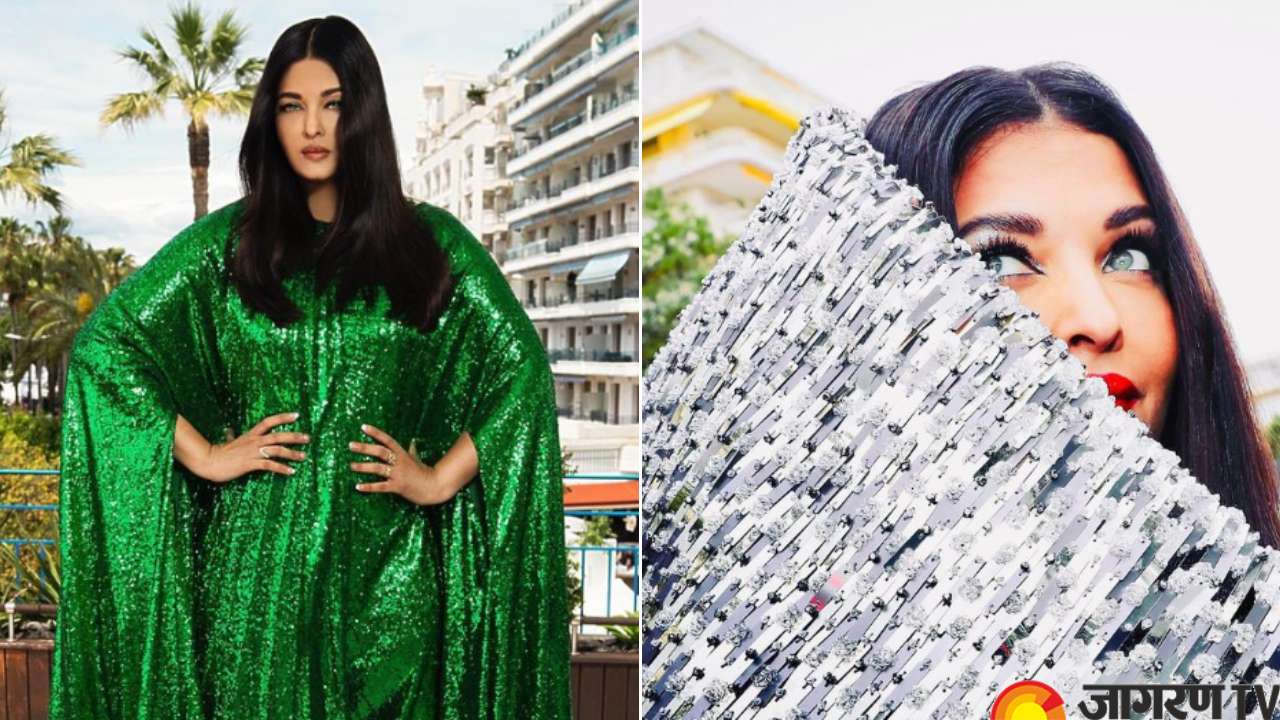 Finally, the moment we were all waiting for arrived, but all the excitement and expectations went in vain when Aishwarya Rai walked the Cannes 2023 Red Carpet. Not only us, but everyone is heavily disappointed with her Cannes look. This is Aishwarya's 21st Cannes and she has been a constant eye-catcher since Day 1, and she maintained that even this time, but for no good reasons. 
 

 

 

View this post on Instagram
Aishwarya Rai Cannes 2023
Yesterday, Aishwarya Rai Bachchan walked the red carpet at the 76th Cannes Film Festival. The actress attended the premiere of Indiana Jones and the Dial of Destiny and wowed the crowd with her choice of attire—a beautiful black gown with a silver hood by Sophie Couture. As images from the red carpet appeared, social media erupted in excitement. Many users expressed their views and even made memes based on her striking appearance.
 

 

 

View this post on Instagram
Aishwarya Rai Cannes 2023 Look Reactions
As the trend goes, Desi fans were very skeptical of her appearance. Aishwarya's Cannes look was frequently compared to foil, a kitchen staple, and some joked about her "wrapping herself." Some people on Twitter compared her to Jadoo from the movie Koi...Mil Gaya. However, the actress's supporters adored the outfit as they praised Aishwarya for capturing the public's attention.
 

 

 

View this post on Instagram
Here are some of the best Twitter reactions on Aishwarya's cannes 2023 look.
Found Aishwarya's inspiration #AishwaryaRai #Cannes #AishwaryaRaiBachchan pic.twitter.com/lnIdMaPhhF

— Armchair commentator (@PariNeedty) May 18, 2023
Did she mean to Pay homage to his in law tho 😬❤️#AishwaryaRaiBachchan𓃵 #AishwaryaRai #AishwaryaRaiBachchan @SrBachchan pic.twitter.com/YPc5924diy

— Aishwarya Rai💙 (@My_AishwaryaRai) May 18, 2023
Paratha wrapped in an aluminium foil 🤣🤣🤣 #AishwaryaAtCannes https://t.co/GO445nSjZ1

— Anu (@ambooklover) May 18, 2023
close enough https://t.co/mke2OsKoAx pic.twitter.com/XaOm6oldMi

— kris (@cinerasik) May 18, 2023
Only Aishwarya Rai can look like a walking tinsel disco ball but still blind us with her beauty 😮‍💨#AishwaryaRaiBachchan𓃵 #AishwaryaAtCannes pic.twitter.com/yJu6spVd4Q

— Gowthamy (@__Gowthamy) May 18, 2023
It's crazy how after so many years one cannot just predict what #AishwaryaRaiBachchan will wear at Cannes! Her unpredictable choices are like the biggest fashion achievement.
She does it all from exquisite to ridiculous to wow to blah with so much Sass! pic.twitter.com/OKczHxlRJH

— Aman (@cadence99) May 18, 2023
Cannes 2023
Several actresses walked the red carpet at Cannes 2023 after Alia Bhatt's sensational Met Gala debut. With a 10 -day long Festival showcasing different genres of films, Cannes is well-known for its iconic looks as well. While Sara Ali Khan, Esha Gupta, Manushi Chillar, Mrunal Thakur, Vijay Varma and other Bollywood celebs have already put their best fashion ahead on the Red Carpet, fans are still waiting for Anushka Sharma to make her spectacular Cannes Debut. Stay tuned for more updates.