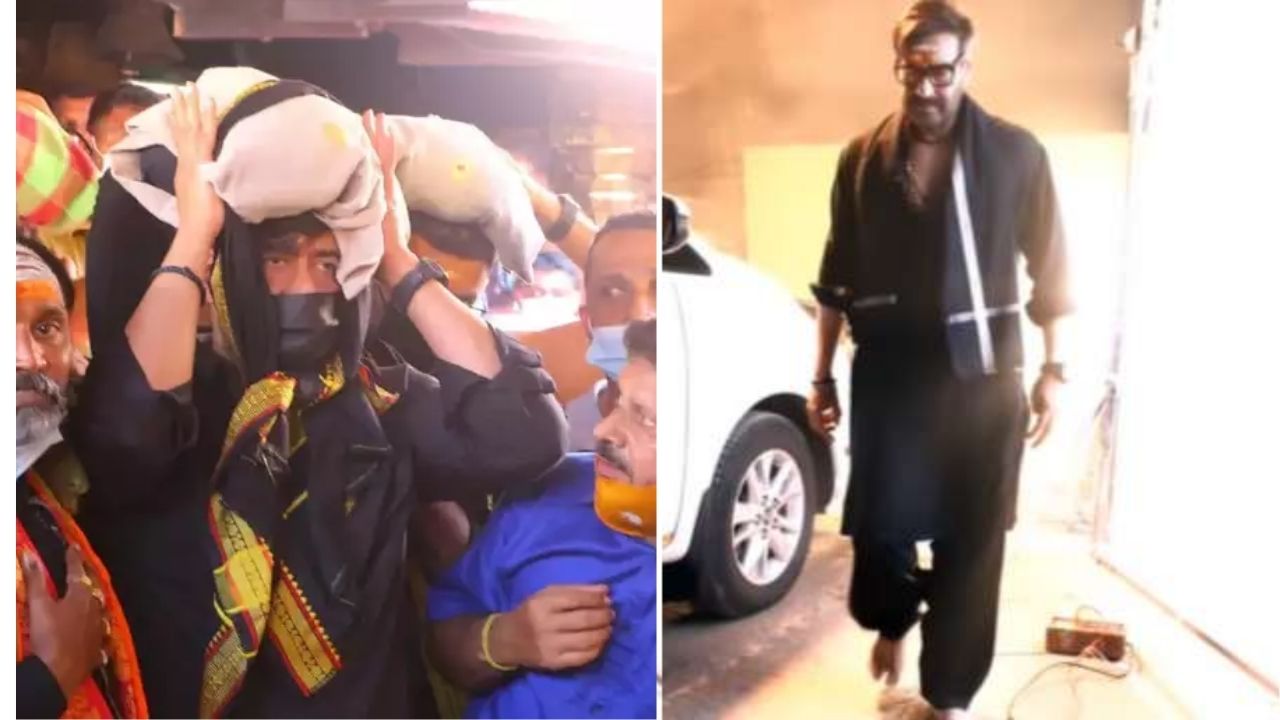 Ajay Devgn Sabarimala Temple Visit:The bollywood actor Ajay Devgn recently visited Sabarimala Temple and the pictures went viral. The actor visited this pilgrimage site in the southern part of India. The Sabarimala temple is a popular pilgrimage spot for the Hindus.Situated in Kerala, it is a well-Known Sastha temple. To pay a visit to this temple, the pilgrims must go through a particular set of rituals.
Ajay Devgn Sabrimala Visit Pre Rituals
The 52-year-old actor was accompanied by his cousins Vikrant and Dharmendra.To visit the temple he had to follow a strict protocol. He would sleep on a mat on the floor for 11 days and dress in  black only. He followed a particular diet in order to keep his mind and body cleansed. His meals were restricted to vegetarian food only, with no onions and garlic. He was not allowed to use any perfume or consume any alcohol, not only this, he also had to practice celibacy for 41 days before visiting the temple. He practicied all the rituals with dual respect.
The drishyam actor posted a video on his instagram where he was dressed all black, combined with a shawl, the look was complimented with a 'Mala'. The video that he posted looked from a set since it has a cinematic feel, and the carnatic music in the background of the video. He wrote "Swamiye Saranam Ayyappa" as a caption. Here is the post:
Actor Ajay Devgn will soon be seen in S.S Rajamouli's RRR in a major character. He also has films like Singham 3, Maidaan, Rudra, Runway 34, Kaithi lined up.