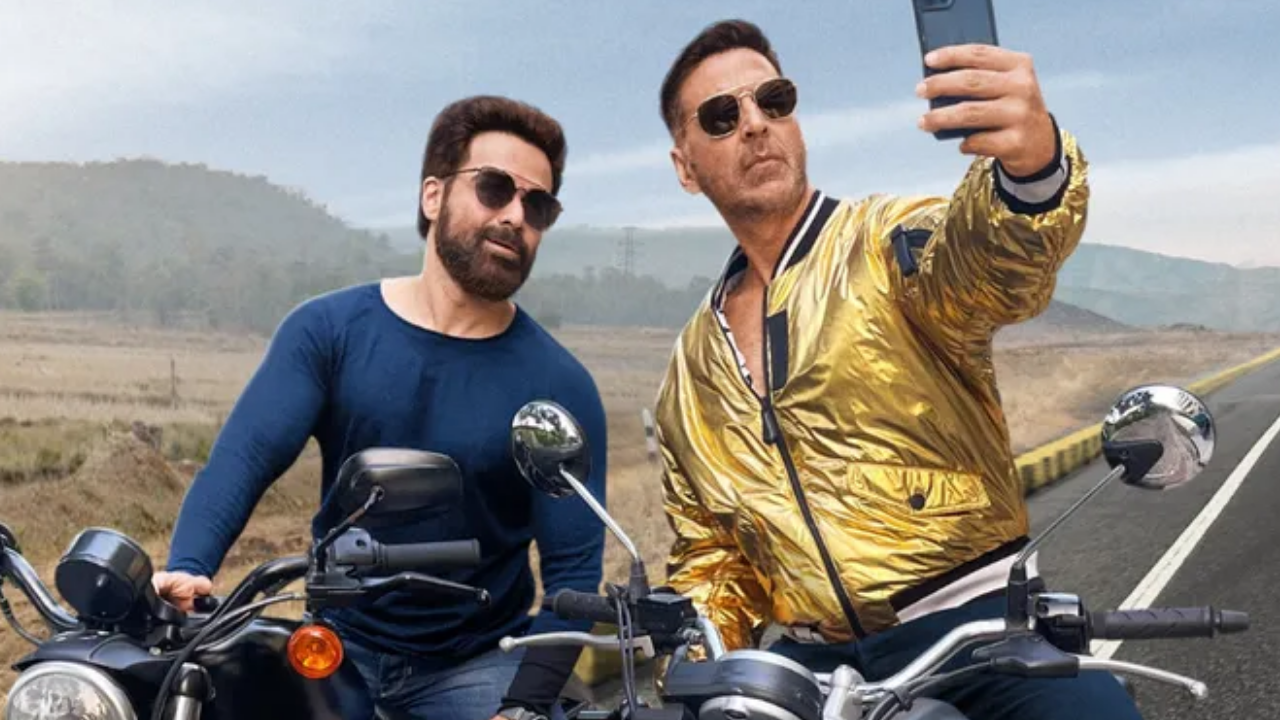 Bollywood's Khiladi Kumar aka film machine Akshay Kumar is back with another important announcement, and this time he has caught the attention of the people with his unique way of making the announcement. Despite the fact that all of his movie announcements leave audiences guessing about his actual plans, fans occasionally enjoy unravelling the puzzle. When we last checked in on him & Onec upon a time actor Emraan, everyone was perplexed by their individual selfies with the same background. This time, though, Akshay made it apparent what the major goal was behind the selfie game.
Akshay Kumar to star along Emraan Hashmi in Selfiee
In a recent tweet by Akshay, both the fellow mates were seen enjoying brotherhood in a midway of highway seated on their bikes and posing for a selfie in biker's jacket and black goggles. Both were seen wwearing the same outfits as their previous posts, which gives a certainty about their upcoming. While uploading the picture, Akshay wrote, ""Found myself the perfect #Selfiee partner! Hey @karanjohar, have we slayed this selfie game or what? @emraanhashmi".
Emraan Hashmi drops Selfiee teaser
While going with the flow, our lover boy Emraan Hashmi dropped a glimpse of film's new song 'selfiee' along with Akshay Kumar and wrote "Extremely humbled and honoured to share the driving seat with Akshay Kumar! Get ready, strike your pose because #Selfiee is coming to you soon! Directed by Raj Mehta, shooting begins soon!
Driving License Hindi remake
From both the announcements, it is pretty much understood that Akshay Kumar is back with this comedy overdose genre. The film is going to be none other than the most popular Hindi remake of 'Driving License' which will be helmed by director Raj Mehta. "Driving License" is about a celebrity known for his driving habits but loses his licence. Things take a U turn when  he engages into a brawl with a vehicle inspector who seems to be a fan of the actor.