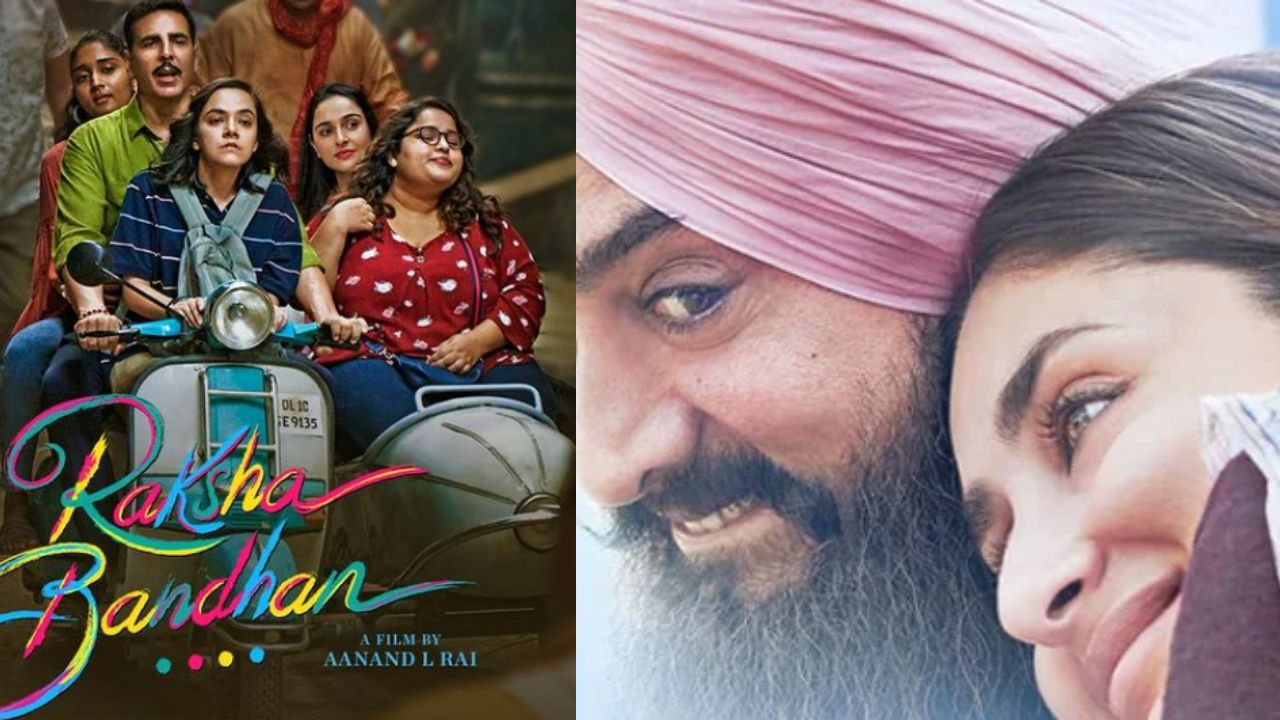 Akshay Kumar, who is currently busy promoting his upcoming movie "Raksha Bandhan" and has high hopes after the failure of Samrat Prithiviraj, which underwhelmed audiences and consequently underperformed at the box office, has finally spoken out about his upcoming competition with Aamir Khan and Kareena Kapoor Khan's movie Laal Singh Chaddha, a Hindi remake of Tom Hanks' "Forrest Gump." The release of Laal Singh Chaddha and Raksha Bandhan are both scheduled for the same day, upsetting viewers who are already outraged by Bollywood movies' debacle.
Raksha Bandhan to clash with Laal Singh Chaddha
Since the Bollywood movies began to return to the big screen this year, we have seen a pattern where one film consistently performs better than the other. On August 11, 2022, two major Bollywood films—Raksha Bandhan, starring Akshay Kumar and Bhumi Pednekar, and Laal Singh Chadha, starring Aamir Khan and Kareena Kapoor Khan—would be released simultaneously. Amid the domination of South Indian film in the cinema halls.
Akshay Kumar on clash with Aamir Khan
Akshay during the trailer launch opened up about the clash and said "It's not a clash." It has to do with bringing together two good films.  Many films were delayed or never released as a result of COVID-19, and others are currently awaiting a release date. So it seems sense that more movies will be released at the same time. I wish both movies wonderful success."
Story & plot of Raksha Bandhan
Earlier Akshay unveiled the trailer of Raksha Bandhan, the video gave a beautiful glimpse of a brother and sister relationship while also shedding light on some burning issues related to girl's marriage which involves the Dowry system. Akshay Kumar portrays the ideal devoted brother who constantly juggles between his work and personal life to give a good life to his sisters. Bhumi Pednekar is dating Akshay Kumar's character, but they can only marry after Akshay's three sisters' weddings.

Akshay and Bhumi who have taken the responsibility of taking all the social issue related scripts in their bags are gearing up for yet another masterpiece which will release on the occasion of Raksha Bandhan.