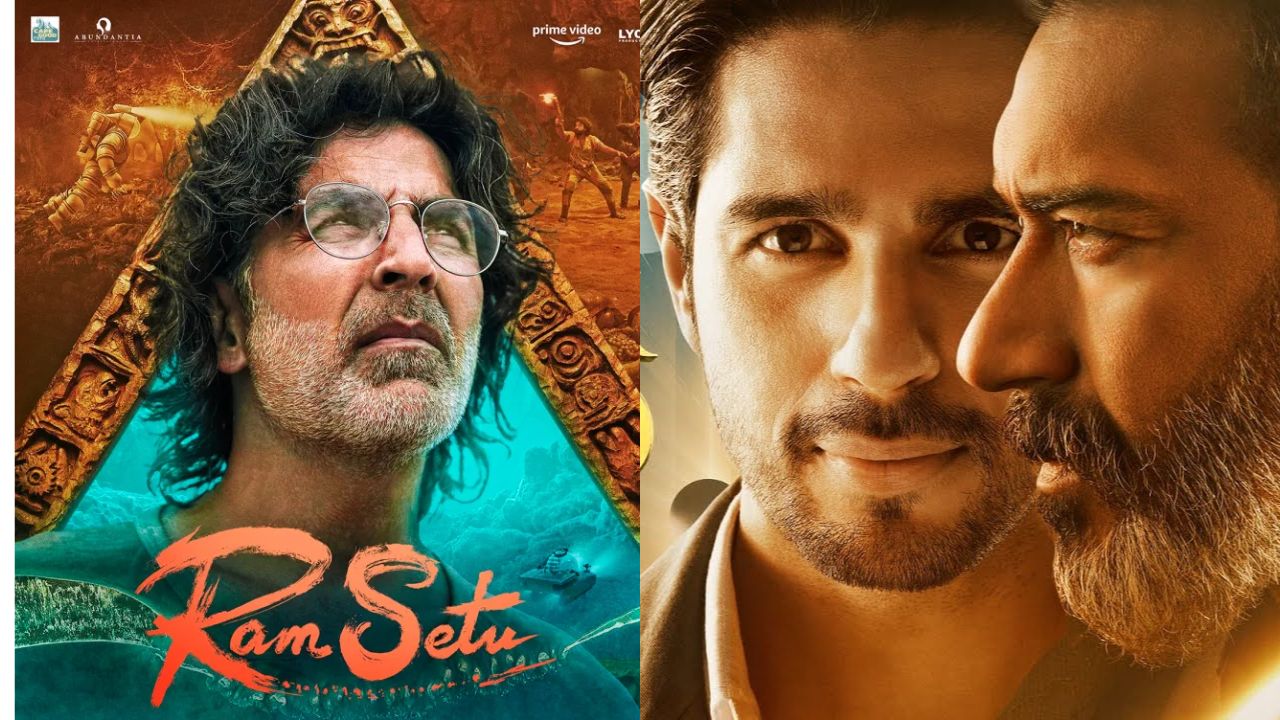 Ram Setu Vs Thank God:
It's 'The Day' for the moviegoers as the highly anticipated film of Akshay Kumar 'Ram Setu' is finally releasing on screen alongside Sidharth Malhotra's 'Thank God'. Both the movies which were the subject of controversy in their initial phases are set to lock horns on the big screen. While Akshay Kumar and Sidharth Malhotra are both one of the most liked actors from the industry it would be quite interesting to watch both of them in the race of Box office together,


Ram Setu review
The film is anticipated to have a strong opening because of its mythological connection and Akshay Kumar's new avatar. With solid word of mouth, it will also aim to perform well at the box office.Akshay Kumar portrays a character on a quest to expose artefacts and keep them in the spotlight. In fact, the narrative promises to take its audience on a journey where they will be able to encounter all the things they have read or heard about throughout their childhood. The film 'Ram Setu' is the finding of ancient mythological artefacts from Indian culture that date to the Ramayan and Mahabharat 
Thank God review
The movie "Thank God" depicts the story of a family man Sidharth Malhotra, who nearly dies in an accident and enters a world between life and death. There, he meets Chirtagupt  played by Ajay Devgn who plays a game of life  with Sidharth Malhotra. Rakul Preet Singh, Ajay Devgn, and Sidharth Malhotra play the key roles in the movie.
Where to watch Ram Setu
Ram Setu is releasing on big screens i.e in your nearby theaters and cinema halls on October 25, 2022. All moviegoers can buy Ram Setu tickets on BookMyShow or PayTM for any theatre or cinema close to them.
Ram Setu OTT release 
The co-producers, Amazon Prime, are reportedly very pleased with the movie since they believe it would perform remarkably well with viewers. The film will shortly make its way to Amazon prime video after completing it's theatrical release.
Where to watch 'Thank God'
Thank God directed by Indra Kumar and produced by Bhushan Kumar is set to roll out on October 25th as well. Tickets for the film Thank God are available for purchase on BookMyShow and PayTM for any theatre or cinema near you. You can also opt for Amazon Pay for additional bonus and discounts.