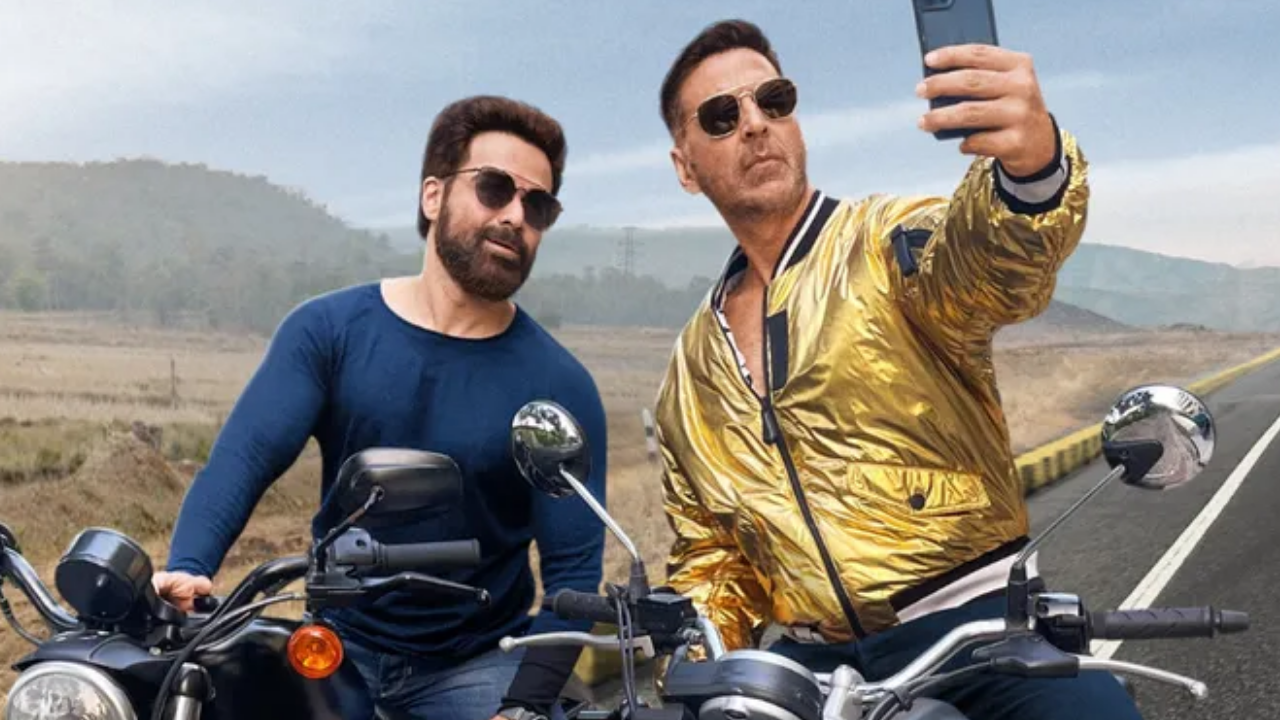 Bollywood's hit machine Akshay Kumar & lover boy Emraamn Hashmi are all set to give their audience a double comedy dose with their upcoming 'Selfiee'. The film was on cards for a long time and finally with the heart whelming note of director Raj Mehta today it went on floor. When we last checked on them after creating a lot of confusion with their individual selfies at the same place and then collaborating again with the same backdrop, they kept their fans reeling about the selfie game. Soon after they dropped the teaser of the film and the internet went all buzzing. But, it seems like no one is keeping anyone confused for now, the film has officially begun. But before that let's watch a hilarious Instagram reel that Akshay shared on Instagram
Akshay Kumar tries Bachchhan Paandey's insta filter
Recently the actor shared a hilarious Instagram reel among his fans and wrote "Bhay banaye rakhne ke liye, try karein #BachchhanPaandey filter". This is going to be the official filter for the upcoming film and excited fans have already started giving it a shot.
Director Raj Mehta pens down heartfelt note for Selfiee team
Well, talking about AKshay's next project along with Emraan Hashmi the film has finally hit the floors and soon we will witness the iconic collaboration of the duo. Director Raj Mehta shared a long heartfelt note thanking entire cast and crew of the film along with Karan Johar and Aaporva mehta. He wrote "As I begin another journey, there are a few people I have to thank! @karanjohar and @apoorva1972 for placing their trust in me one more time and being the best bosses EVER. @akshaykumar for letting me collaborate with him again and being a guiding light. @shashankkhaitan for always being there, absolutely selflessly. @therealemraan for being a part of this journey and placing his belief in the story. Couple of other important people to be named a bit later. My entire team, my strength, my core. 



For the unversed Selfiee is the remake of Malayalam hit film Driving License.