Akshaya Tritiya 2023: Date, History, Rituals, Why Celebrated, Do's and Dont's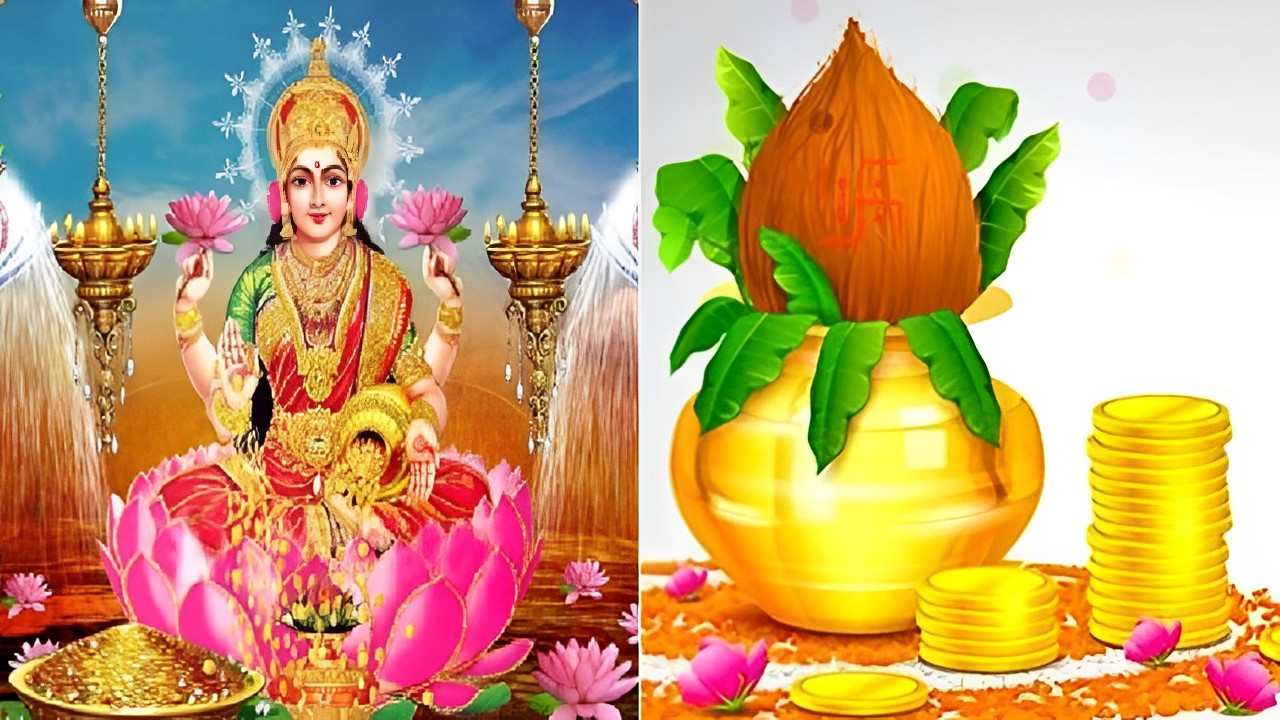 Akshaya Tritiya 2023: One of the most respected and important day in Hinduism is Akshaya Tritiya, which is observed nationwide. On this day, it is said that anything that commences will always prosper. Thus, this day represents luck, success, and a rise in fortune.
Akshaya Tritiya Date 2023
Akshaya Tritiya will be observed on Saturday, April 22, 2023. It is celebrated on the third day of the Shukla paksha of the Indian month of Vaisakh. According to the Gregorian calendar, this falls in the month of April-May. It is on this day that both the Sun and the moon are said to be at their planetary best. This day is also known as 'Akha Teej.' 
Akshaya Tritiya History | Why Akshaya Tritya is Celebrated 
On this day, Ved Vyasa and Lord Ganesha began composing the Mahabharata.

Lord Parashurama, the sixth manifestation of Lord Vishnu, was born on this day, and his birthday is also commemorated.

Goddess Annapurna was born on this day.

On this day, Lord Krishna gave his poor companion Sudama, who had come to his aid in need, wealth and financial gains.

According to the Mahabharata, Lord Krishna gave the Pandavas the "akshaya patra" on this day while they were in exile. He bestowed upon them a bowl that would perpetually create an endless supply of food, never leaving them in need.

The Ganges River came to earth on this day from heaven.

On this day, Kubera worshipped the goddess Lakshmi, earning him the position of Gods' treasurer.

This day is a holiday in the Jain religion to honour Lord Adinatha, who was the founder of the faith.
Akshaya Tritiya Rituals 
On this day, Vishnu devotees fast in order to show respect for the god. Later, the needy are given rice, salt, ghee, vegetables, fruits, and clothing as a form of charity. As a representation of Lord Vishnu, tulsi water is sprinkled everywhere.

This day marks the start of the harvest season's first ploughing day in Eastern India. Additionally, Lord Ganesha and Goddess Lakshmi are worshipped by businesspeople before beginning a fresh audit book for the upcoming fiscal year. This is referred to as 'halkhata'.

Many individuals purchase gold and gold jewellery on this day. Gold is a purchase that is seen as pious on this day since it represents fortune and wealth.

On this day, people organise marriages and trips.

New company initiatives and construction projects get underway.

On this day, barley is offered into a sacred fire, a holy bath in the Ganges is taken, and gifts and offerings are made.

Jains finish their annual tapasya and conclude their worship by sipping sugarcane juice.

It is believed that engaging in spiritual practises, meditation, and mantra chanting is crucial to ensuring future wealth.

Followers of Lord Krishna embalm the statue with sandalwood paste. It is thought that by doing this, the person will undoubtedly enter heaven after death.
Do's on Akshaya Tritiya 
Donate things to poor and needy

Worship Lord Vishnu and Goddess Laxmi

Make sure you offer a saatvik bhog (nutrition without Onion and Garlic, and definitely not non-veg) to the lord.
Donts on Akshaya Tritiya 
Don't get into fights, abuse or swearing during the auspicious day. 

Abstain from drinking and smoking on this day and follow brahmacharya.

Abstain from eating non-veg.