9 Things to Donate on Akshaya Tritiya to Bring Wealth and Happiness to Your Lives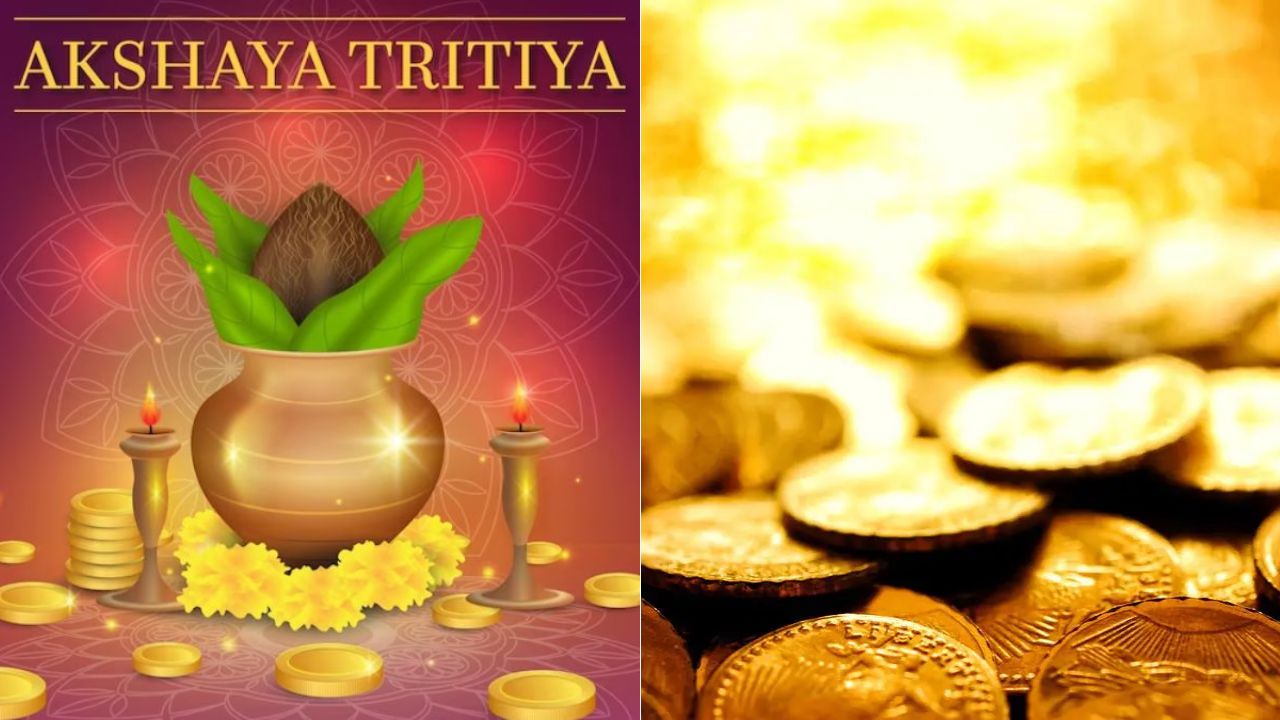 Akshaya Tritya 2023:Popular Hindu occasion Akshaya Tritiya is particularly well-known for buying gold. According to the Hindu calendar, it is a lucky day to buy gold and other metals since it is said to bring luck and prosperity. It is believed that beginning any worthwhile project on Akshaya Tritiya would yield beneficial results. 
Read more: Akshaya Tritiya 2023: Date, History, Rituals, Why Celebrated, Do's and Dont's
Why Akshaya Tritiya is Significant? 
For several reasons, Akshaya Tritiya is a significant day. It marks the day that the Sat Yuga is thought to have begun. Lord Vishnu assumed the Parshuram avatar on this day. On the day of Akshaya Tritiya, Ved Vyasa and Lord Ganesha began writing the Mahabharata, along with many other important occurrences. 
It is the only day of the year when both the sun and the moon are at their brightest together. Any purchase made on this day is therefore believed to bring good fortune and multiply prosperity. 
Akshaya Tritiya Date 2023 
On Saturday, April 22, 2023, Akshaya Tritiya will be observed. The Indian month of Vaisakh's third Shukla paksha is the day on which it is observed. This takes place between the months of April and May in the Gregorian calendar. It is said that both the Sun and the moon are at their planetary best on this particular day. Akha Teej is another name for this day.
Things to Donate on Akshaya Tritiya 
Kumkum/Vermilion- Kumkum donation results in the best position in life as well as a long life for the husband.

Chandan/Sandalwood- Donating sandalwood on Akshaya Tritiya avoids accidents or any severe mishap.

Betel leaves- Donating betel leaves on Akshaya Tritiya makes a person ruler or a leader.

Coconut- On Akshaya Tritiya, it is stated that giving a coconut will grant relief from hell to the donor's last seven generations.

Buttermilk- Donation of buttermilk helps one to achieve success in the field of education.

Bronze Or Silver Vessel- Donating water in a bronze or silver vessel along with camphor, saffron, tulsi leaves with betul nut and Dakshina.is considered the most important dnation for those who want to get married, get rid of pithru shrap and those who want to have children.

Slippers- Donating slippers on the occasion prevents one from going to hell.

Bed- If you donate bed on this day, you get all the happiness you ask for.

Clothes - Donating clothes to the needy ensures long life