Alia Bhatt to Ranveer Singh: Indian Actors Who are Global Ambassadors of Luxury Brands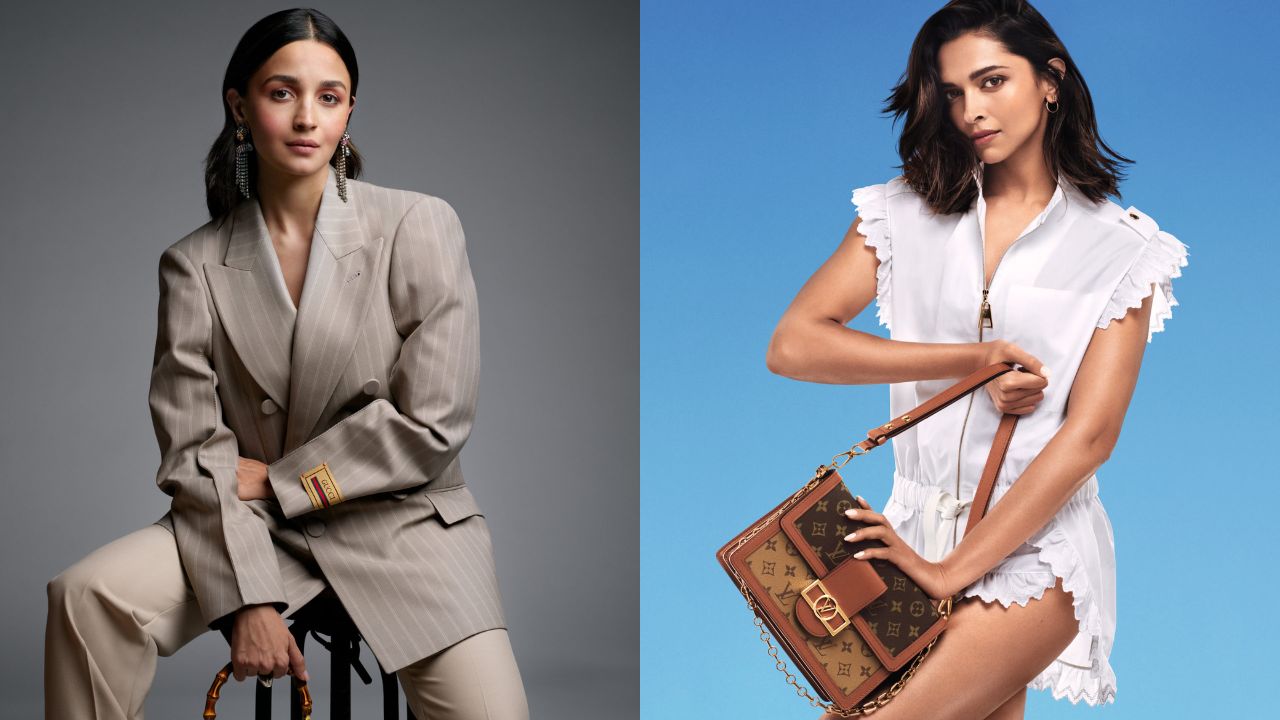 On May 16, Alia Bhatt will make her debut as a Global Brand Ambassador at the Gyeongbokgung Palace in Seoul, South Korea, for the House's forthcoming Cruise 2024 fashion show. I'm pleased to represent the house of Gucci not just in India but also on a worldwide platform, Alia Bhatt wrote in a statement on Instagram to announce her new role,  " I'm honoured to represent the house of Gucci not only in India but at a global stage. Gucci's legacy has always inspired and intrigued me and I'm looking forward to the many sartorial milestones we create together." 
 

 

 

View this post on Instagram
Indian Celebs who are Global Ambassadors of Luxury Brands 
Ranveer Singh - Adidas X Gucci
The Adidas X Gucci collection featured Ranveer Singh as the face of the loudest and most opulent collaboration, just when we thought the era of minimalism might last for a while. Adidas arrived with vibrant colours and loud designs with their focus on luxury athleisure as the fashion industry underwent a major transition for the audience affected by the pandemic.
 

 

 

View this post on Instagram
Deepika Padukone - Louis Vuitton
Deepika Padukone became the first Indian face of the premium fashion company Louis Vuitton in 2022, setting a standard for Indian actors. When she unveiled the FIFA trophy as the Indian global brand ambassador for Louis Vuitton, she became viral online.
 

 

 

View this post on Instagram
Alia Bhatt - Gucci
The actress from Gangubai Kathiyawadi is the newest addition to the list of Bollywood stars that support high-end global brands. After her triumphant Met Gala debut, Alia Bhatt was a no-brainer to represent Gucci as an international brand spokesperson for India.
Shah Rukh Khan - Tag Huer
Shah Rukh Khan is one of the most sought-after Bollywood celebrities for brand endorsements since he is a brand in and of himself. This transcends national boundaries. The Pathaan actor has been a brand ambassador for Swiss luxury watchmaker Tag Heuer for over ten years in addition to being the face of various Indian firms.
Aishwarya Rai Bachchan - L'Oreal Paris And Longines
Aishwarya Rai Bachchan is the face of for the global cosmetics company L'Oreal Paris, the opulent Longines watch company, and De Beers Diamonds. The actress has served as the face of Longines for more than ten years, just as Shah Rukh Khan.
 Priyanka Chopra Jonas- Guess
Priyanka Chopra's already-expanding international career received a boost when she agreed to work as the Guess global brand ambassador.