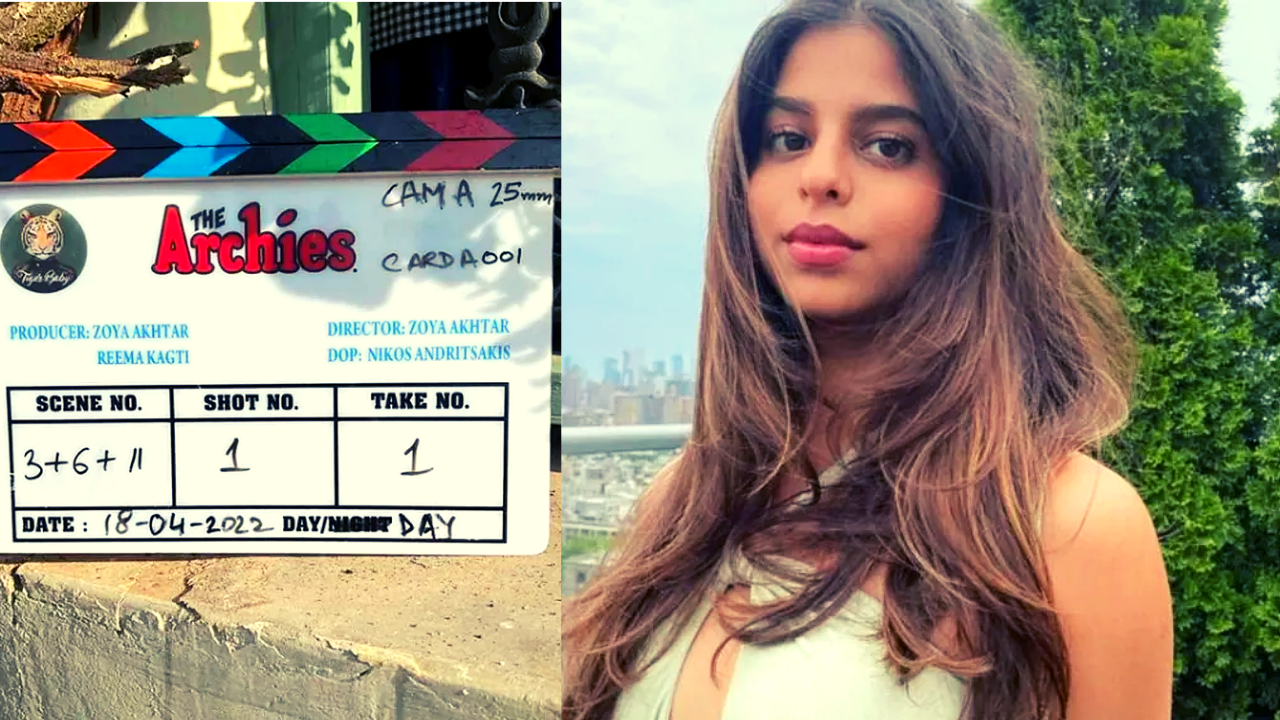 The Archies:Suhana Khan, SRK's daughter, has been making headlines in Bollywood for the past several months. People had speculated about when and with which project she would make her Bollywood debut, and now it has been revealed. Suhana Khan, Khusi Kapoor, and Agastya Nanda are likely to star in Zoya Akhtar's 'The Archies,' which hit the floor today. The news was officially shared by Reema Kgati on her Instagram.
Is Zoya Akhtar's Archies based on Riverdale?
This is the most frequent question asked these days. As we are all aware that Netflix already has a same storyline based series in it's library. Well, most people don't know that Riverdale featuring  Lili Reinhart,Cole Sprouse, KJ Apa Camila Mendes and more is actually based on a popular comic series called Archie Comics. And thereby Suhana, Khushi and Agastya are all set to make their debut in the Bollywood version of Archie comics. Starting from the mysterious murder to Archie and Vernoica love story and Jughead's hunger fetish American version had it's own way of alteration which was quite different from the comics and thereby the Bollywood version of the same might can portray similar or different alterations.
Characters of the Archies
Reportedly In this show, Suhana will play Veronica Lodge, Agastya will play Archie Andrews, and Khushi will dazzle as Betty Cooper. The team of 'The Archies,' according to a news outlet, will be stationed in Ooty for a month-long programme. 
As per E times Zoya Akhtar revealed her excitement towards the upcoming project and said "I am super excited to have the chance to bring The Archies to life. It was a large part of my childhood and teenage years. The characters are iconic and globally loved, which is also why I am a little nervous. I have to make sure the film stokes the nostalgia of a generation that grew up on the comic and yet resonates with the young adults today."
Zoya Akhtar's The Archies hits the floor
Taking to her Instagram film director and screenwriter Reema Kagti shared a picture of 'The Archies' clapboard and wrote alongside "#Archie's #shootstarts #TigerBaby's first solo production #partnerincrime @zoieakhtar @Netflix. The post was shared back by Zoya's baby bro Frahan Akhtar who wished all the luck to the team. Watch the post
 

 

 

View this post on Instagram