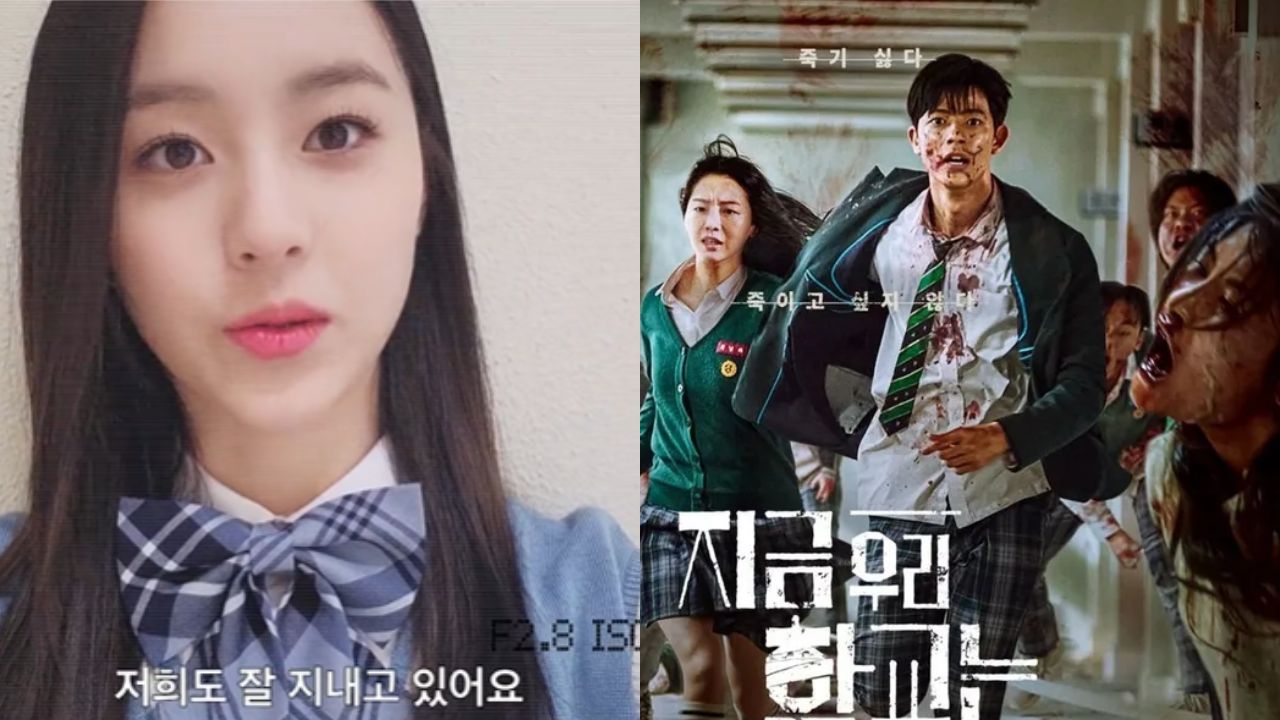 Netflix has confirmed the production of All of Us are dead season 2 after the makers announced the renewal following the blockbuster first season of the K-drama starring Park Ji-hu,Yoon Chan-young ,Cho Yi-hyun, Lomon ,Yoo In-soo, Lee Yoo-mi,Kim Byung-chul, Lee Kyu-hyung, Jeon Bae-soo , Mowg and more. The zombie horror series' renewal for a second season was made public as a result of Netflix's Geeked Week event, and we now know that pre-production on the second season has begun. For the past few months, fans have been speculating about the possibility of an All of Us Are Dead season 2. Let's get a hold on all the updates surrounding the Netflix smash K-drama.
All of Us are dead season 2 production begins
Chun Sung-il is the creator of the South Korean zombie-horror series All of Us Are Dead, which is produced by Netflix. It was inspired by the Joo Dong-geun webcomic Now at Our School. The show was made by Kim Jong-hak Production and Film Monster. All of Us Are Dead Season 2 has received a renewal as per the most recent update on June 6, 2022. The K-drama became extremely popular among the global audience, pushing the makers to confirm the renewal by watching the rise and shine of Hallyu wave all over the world. Additionally, Netflix announced the renewal of All of Us Are Dead for a second season in a cast-focused video. This was indeed a surprise for the fans who left hopes after makers announced that there won't be any second season.
When will the production of All of Us are dead season 2 started
The pre-production stages of All of Us Are Dead Season 2 apparently started on July 13, 2022, according to Netflix, despite the fact that the shooting schedule doesn't yet have a release date.
All of Us are dead season 2 story
What will happen to the remaining Hyosan students now that they have left the school is one of the mysteries that Season 2 will try to answer. Nam-Ra may be the main focus of All of Us Are Dead Season 2, but we may also see the other victims. The series still has a lot to reveal, which may now get more attention as the focus shifts from merely surviving in Hyosan High's hellhole. Nam-Ra, who intriguingly fought the virus even after contracting it, is the season's key focus. She was not only able to remain human after contracting the virus, but she was also able to gain new strength and flexibility.
All of Us are dead season 2 release date
We don't yet have an official release date for All of Us Are Dead season 2, despite Netflix's announcement. While speculative at this moment, the series is anticipated to debut in 2023.