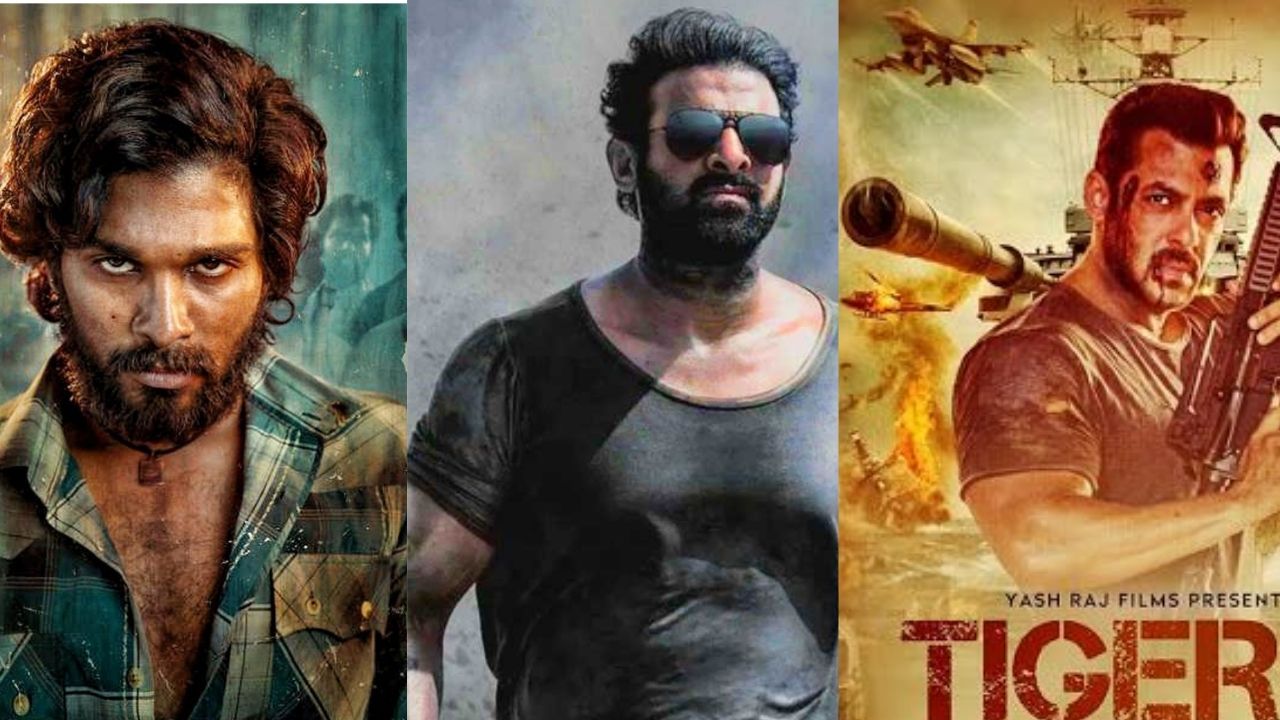 Telugu superstar Allu Arjun and his upcoming sequel of Pushpa the rise is now the next much awaited sequel in the cinematic world between both South & North fandom. As per the reports Pushpa 2 which will go by the name Pushpa the rule which was earlier slated to be released by the end of the year has now got it's date pushed forward to May as the filmmakers have suddenly felt the pressure watching the roaring success of KGF 2 and thus are rewriting and modifying few elements in the film. While on the other hand Baahubali fame Prabhaas is also set to release his next high on budget 'salaar' with Salman Khan's 'Tiger 3' also on the same calendar. 
Pushpa The rule release date
With the South film Industry on the constant rise taking over the mainstream Bollywood, the summer of May 2022 in Indian cinema was full of excitement, thrill and box office clashes. Despite the fact that 2022 is still a long way off, new sources suggest that everything from Salman Khan's Tiger 3 to Allu Arjun's Pushpa: The Rule is now aiming for a May 2023 release. A report in Bollywood life suggests that Following the massive success of KGF: Chapter 2, the makers of Pushpa: The Rule are revising the script. The team is now working to add more mass elements to appeal both side of the fans North and South taking inspirations from RRR and KGF 2.
Prabhas salaar to clash with Pusha the rule
Now the news of superstar Prabhas film Salaar clashing with Puspha The rule has started taking the headlines. Salaar will be released in Telugu and dubbed versions in Hindi, Tamil, Kannada, and Malayalam in 2023 with a release date aiming in May. And if that  happens we might see two major South biggies locking horns on the box office.
Tiger 3 release date
Giving both Pushpa the rule & salaar a tough competition the third biggie of the year Salman Khan's Tiger 3 is also prepped to get a may 2023 release. Salman's movie is always a treat to fans but this time the film is in all positive lights due to the induction of Emraan Hashmi and not to forget the cameo role of Shahrukh Khan. It will be a joy and exciting roller coaster ride to see who outperforms whom.