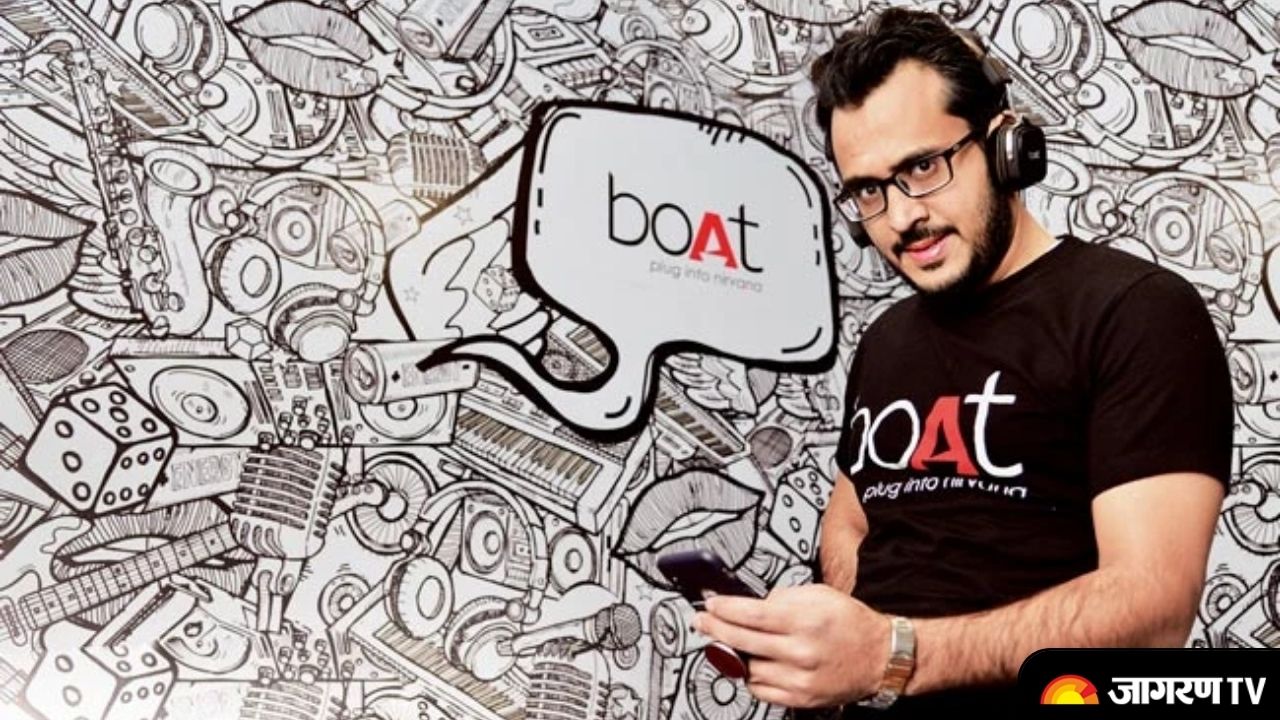 Aman Gupta Biography: Popular Indian Businessman Aman Gupta is Co-Founder & CMO of  BoAt. Before founding BoAt he was also associated with CitiFinancial, KPMG, and Harman International (JBL). He is currently seen in Shark Tank India as one of the Sharks aka investors at Sony LIV business reality. 
 

 

 

View this post on Instagram
Who is BoAt Co-Founder Aman Gupta? 
Born in 1982, Aman Gupta hails from Delhi, India. He did his schooling from Delhi Public School - R. K. Puram. Later he did Bachelors in Commerce (Honors) from Delhi University. Later he prepared for CA and became Chartered Accountant  from The institutes of chartered accountants of India. 
For higher studies, Aman did MBA in Finance and Strategy from Indian School of Business. He was also an exchange student at Northwestern University - Kellogg School of Managem and did his second MBA in General Management and Marketing. 
BoAt Founders
In 2016, Sameer Mehta and Aman Gupta laid the foundation of startup 'BoAt' and started dealing in 'fashionable audio products'. In the starting 2 years the company sold  earphones, headphones, speakers, travel chargers and premium rugged cables and marked success by doing a ₹100 crores business in domestic sales.
Success of BoAt
The first ever product from BoAt was an indestructible Apple charging cable and charger. SInce the original Apple cables used to bend and break near the ends, founder of BoAt launched a ough, braided cable, with a life cycle of 10,000 bends. The product was a revolution as people wanted something which is long term and works well. The price of BoAt cable was ₹1,500 which was way much more affordable compared to apple products. BoAt's indestructible Apple charging cable and charger was the highest selling product on Amazon.
In the same year, the company also launched boAt BassHeads225. The vision behind the earphones was to avoid the sales of Chinese products in India. 
BoAt Revenue
In 2017, the revenue of the company touched ₹ 27 crores and in 2018 it crossed 108 crores. BoAt sold over 6000 units per day with four units sold every minute.
The company crossed revenue of Rs 500 crore in FY 2020, a 108.8 per cent growth from FY 2019. It was a profitable business consecutively for 5 years.
At present the company has 5,000 retail stores, supported by 20 distributors. The sale of over 10,000 units a day, and four million units per year. It has reached up to 20 million Indians and Almost 80 percent of its sales come from eCommerce channels such as Amazon and Flipkart.
BoAt has become the 5th largest wearable brand alongside Apple and Samsung in India and is emerging a strong brand globally. 
Aman Gupta Career
Before Co-founding BoAt Aman worked for Harman international as its India sales director and was associated with the company from 2012-13. 

From 2003-2005 Aman also worked as an Assistant Manager at CitiBank.

Before BoAt he also Co-Founded Advanced Telemedia Pvt Ltd and served as CEO. from 2005-2010. 

Aman also worked as Senior Management Consultant (Strategy Services Group) at KPMG. 

He is also Co-Founder of Imagine Marketing India.

He was also Chairman D2C Council at Internet and Mobile Association of India. 
Aman Gupta Shark Tank India
Currently Aman Gupta is a part of Sonyliv business reality show Shark Tank India as an investor. He will be assessing new business ideas and will invest in the pitch he gets interested in. 
 

 

 

View this post on Instagram