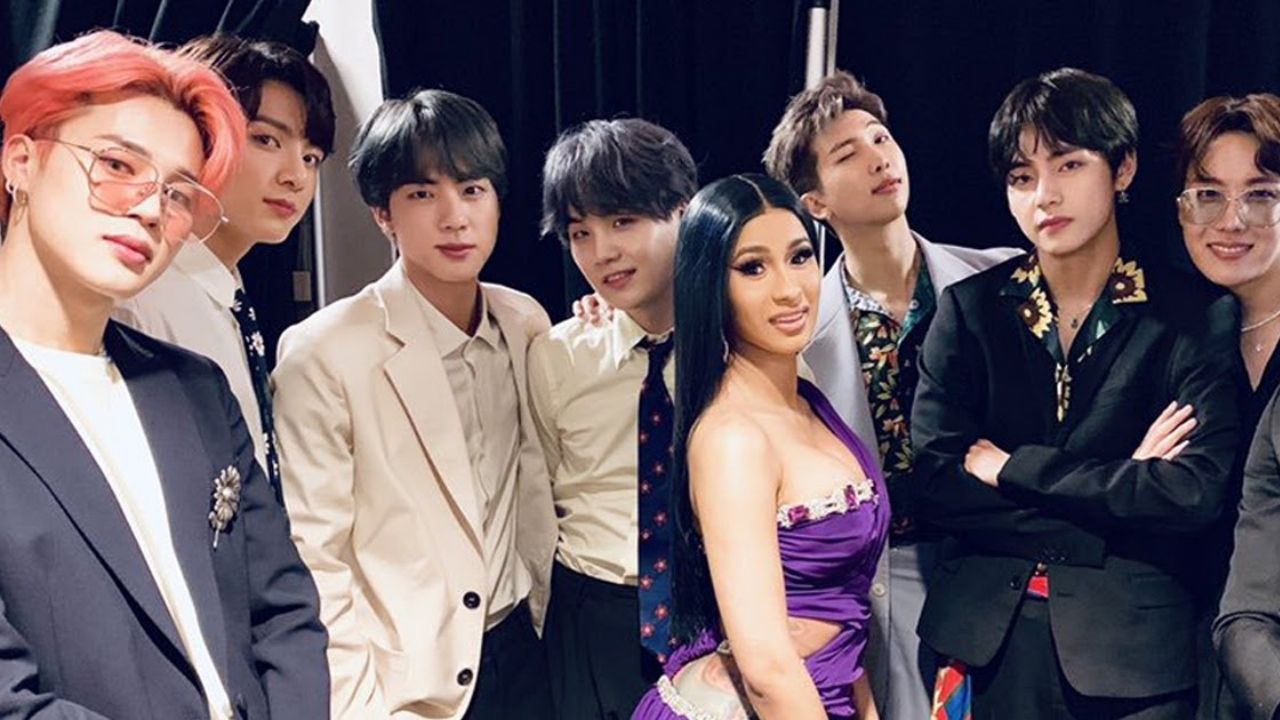 American rapper and singer Cardi B renowned for her powerful pace and outspoken lyrics, recently revealed which BTS member is her favorite in an interactive Q&A session with fans. And now that she has finally picked her bias from the 7 member boy band and K-pop sensation Rm, Jin, jimin, Suga, J-hope, Jungkook and V all we could think is various future collaboration coming in future and of course this particular member has yet to make his grand collaboration with foreign artist one like Jungkook is doing with Charlie Puth, so let's find out who is the favorite member of Shake It singer. 
CARDI B reveals her BTS bias name 
Jimin, yes it's none other than sweet mochi and filter crooner Park Jimin who made it to the favorite list of CARDI B.  When Cardi B went on Twitter to talk about her new album, "Hot S-t," her fans flooded her with a tonne of questions using the hashtag #AskCardi. But, among various questions all BTS ARMY wanted to know who her bias is, so the singer finally responded to the question.
 
"Who is your bias in the bts? #AskCardi". With a cropped image of BTS member Jimin taken during the group's appearance at the 2022 Grammy Awards, she replied to the tweet in an incredibly candid manner.
Which celebs are Jimin biased
Well, there is a long list of Jimin biased celebs in the industry including Popular Filipino actress , vocalist Ramona Thornes, also known as Arci Munoz, Jimmy Fallon, Randall Park, Maisie Williams are only a few names. The serendipity singer is one of the most popular bias among BTS members. 
ARMY reacts at CARDI B revealing BTS bias
As soon as CARDI B answered the question BTS ARMY started uploading Jimin's edit at WAP and the singer's interaction with the septet during an event. Check out some reactions.