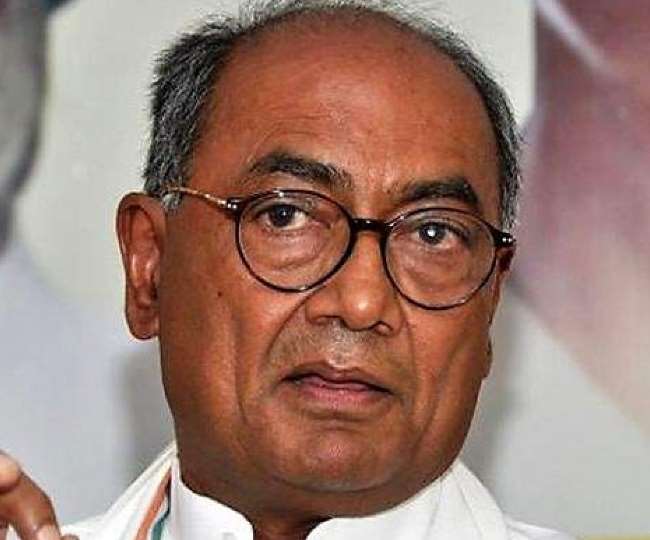 Digvijay Singh on Amit Shah:
Congress Party leader Digvijay Singh has praised the Rashtriya Swayamsevak Sangh and the BJP amidst the political turmoil in the Punjab Congress. The senior Congress leader, at an event organized on Thursday, told how Amit Shah and RSS workers helped him during the 'Narmada Parikrama Yatra' four years ago. Digvijay's statement is shocking at a time when there is political turmoil in Punjab Congress.
In a program in Bhopal, Congress leader Digvijay Singh said that in the year 2017 when we were leaving Gujarat for Narmada Parikrama, the assembly elections of Gujarat were going on. There was no way to pass through those forests and there was no arrangement for lodging. At that time a forest officer came to me and said that I have the instructions of Amit Shah Ji that we should cooperate with you the whole time. The senior Congress leader, who is a vocal opponent of RSS and BJP, also said that to date I and Amit Shah have not met.
Digvijay thanked Amit Shah:
At the launch program of a book written on Narmada Parikrama in Bhopal, Digvijay Singh said that Shah had given instructions to help us when elections were going on in Gujarat. Digvijay further said that this is proof of real political harmony and friendship which we sometimes forget.
RSS workers also helped Digvijay:
Digvijay Singh did not stop there, he further said that although I am a fierce critic of RSS, during the journey, the workers of Rashtriya Swayamsevak Sangh also kept meeting, then they told me that they had got an order to meet me. 
Digvijay expressed his gratitude to all those people including Amit Shah who had cooperated during the yatra. 
Digvijay Singh said that the hospitality of the people living on the banks of Narmada is such that even though they do not have food to eat, they do not allow the pilgrims to go on parikrama to starve. His wife Amrita Rai said that this journey became a reason to discover something within himself.