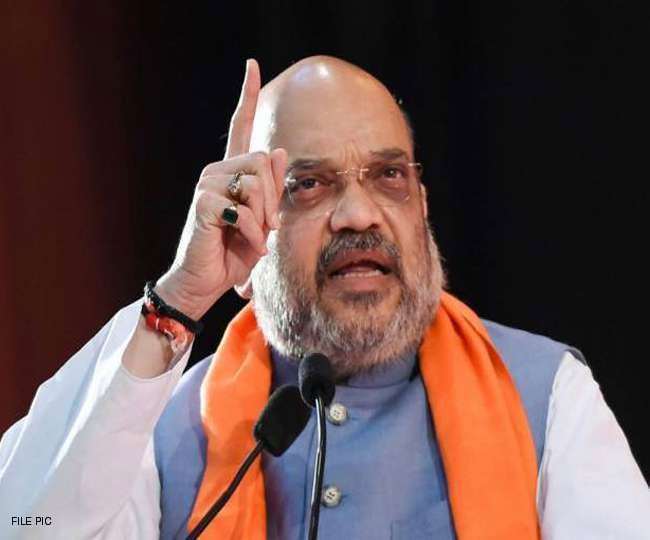 Amit Shah Birthday:
22nd October every year marks the current Union Home Minister of India, Amit Shah's birthday. So, on his birthday today, we will know more about the Union Home Minister Amit Shah Biography, his son, age, net worth, and much more.
Amit Shah Biography:
An Indian politician associated with the Bhartiya Janta Party, Amit Shah is the current Home Minister who has also served as the President of BJP.  
Amit Shah Age:
Born on 22nd October 1964, Amit Shah is 56 years old.
Amit Shah Son:
Amit Shah is the father of Jay Shah.
Amit Shah Wife:
Amit Shah is married to Sonal Shah.
Amit Shah Net Worth:
Amit Shah's net worth as of 2021 is Rs. 39 crores.
Amit Shah birthplace:
Amit Shah was born in Mumbai, Maharashtra.
Amit Shah Early Life:
Home Minister Amit Shah was born in 1964 to a businessman and is from a wealthy Gujarati Hindu Vaishnava Bania family. His village is in Chandur, Patan district.
Amit Shah Educational Qualification:
Amit Shah after his initial studies in Mehsana, came to Ahmedabad to study Biochemistry, from where he did BSc in Biochemistry, after which he started handling his father's business. 
Amit Shah career:
Before joining politics, Union Home Minister Amit Shah used to handle the family business of plastic pipes in Mansa. Shah joined the Rashtriya Swayamsevak Sangh at a very young age. In 1982, during his college days, Ammit Shah met Narendra Modi, and in 1983, he joined the Akhil Bharatiya Vidyarthi Parishad and thus became a political leader during his student life.
Amit Shah has been the Home Minister of Gujarat State of India and General Secretary of Bharatiya Janata Party. Shah has been elected to the Lok Sabha from Gandhi Nagar in the 2019 Lok Sabha elections. Prior to this, Amit Shah was a member of the Rajya Sabha. After being made the Home Minister of India in the second term of the Modi government, he took a big decision to remove Article 370 from Jammu and Kashmir.