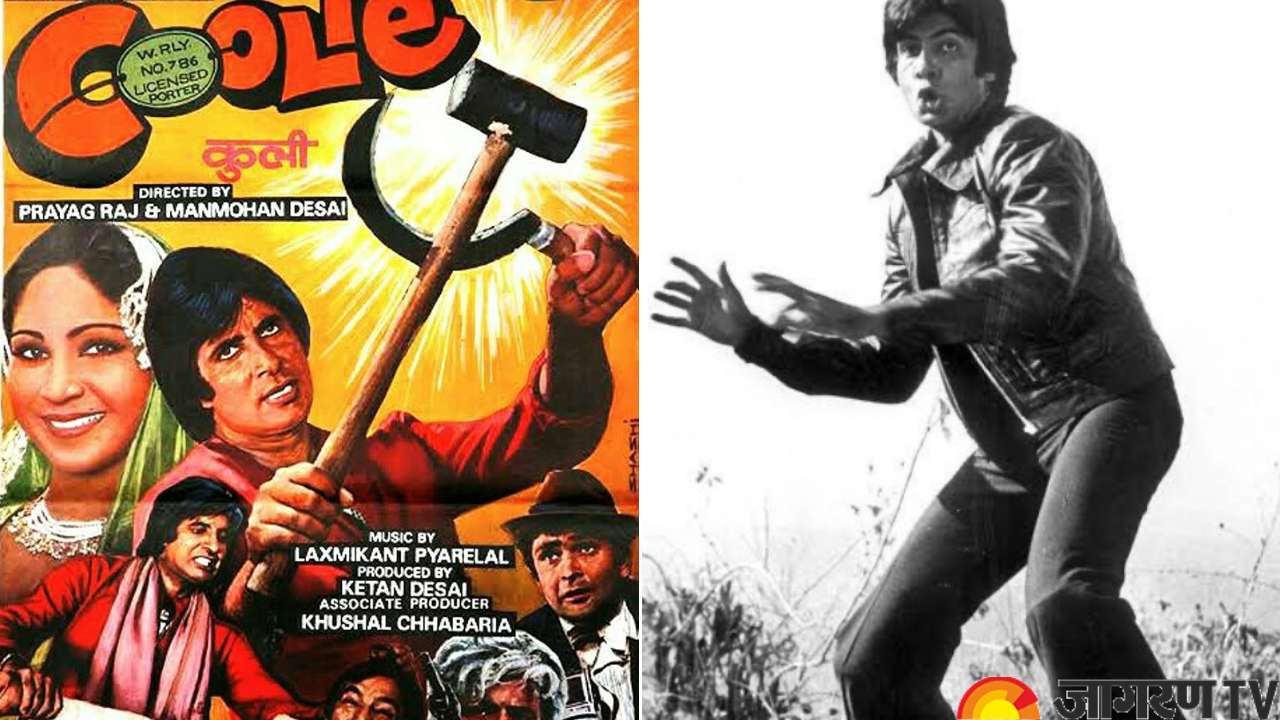 Shahenshah of Bollywood Amitabh Bachchan was recently injured while filming for his next film, 'Project K', in Hyderabad. The actor was hurt while filming a high-octane action sequence. Big B stated that he had rib cartilage damage and a tear in his right rib cage. He also revealed that he had to have a CT scan at Hyderabad's AIG Hospital.
Well, this is not the first time Big B has suffered a near-fatal injury while filming. 
Amitabh Bachchan's spleen was ruptured after his on-set accident in 1982, and was rushed to a Bangalore hospital. The actor was then taken to a hospital in Mumbai, where he eventually made a full recovery. 
Amitabh Bachchan Coolie Accident
Amitabh Bachchan was filming Coolie with Puneet Issar in 1982 when he mistimed a jump and was severely injured. He was rushed to St. Philomena's Hospital unconscious, with his life in serious jeopardy. He was soon flown to Mumbai and admitted to Breach Candy Hospital. In the film, Amitabh performed his own stunts.
Big B was also bleeding in his lower abdominal. For a few minutes, he was declared clinically dead before doctors injected adrenaline into his heart in a last attempt to revive him and the actor was given a second life. Even though the whole nation prayed for him, he underwent several surgeries and remained critically ill in hospital for several months. The actor returned home after a long and onerous recovery. While Bachchan's birthday is on October 11, his fans consider August 2 to be his second birthday. 
Amitabh Bachchan on his Coolie accident
In a blog, the superstar revealed that he had gone into a coma-like situation. He wrote,"I went into almost a haze and a coma-like situation. Within five days of coming into Breach Candy, I had another surgery and didn't come out of that one for a very, very long time and I was clinically dead for a couple of minutes. Then Dr Wadia, who looked after me and is an absolute life-saver, just said "I'm going to take a last chance" and he started pumping cortisone/ adrenaline injections into me one after another almost, 40 ampules of it, with the hope that something would happen and then I got revived."