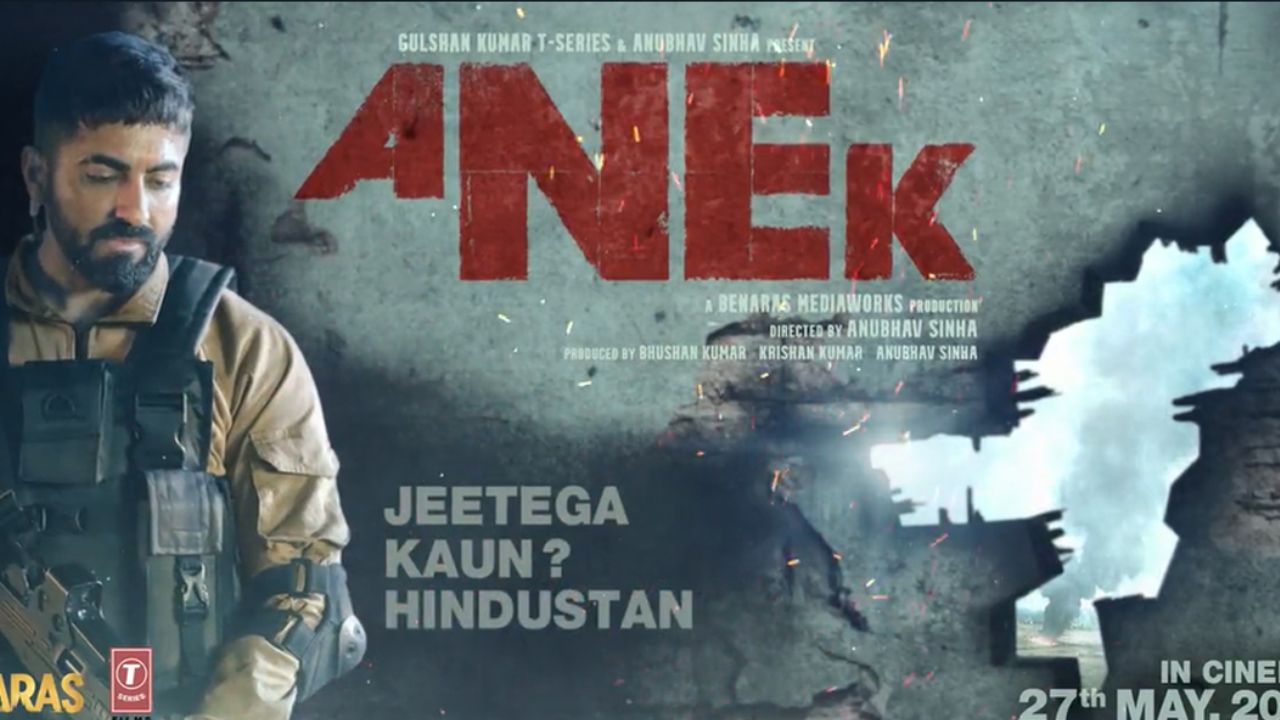 Aysuhmann Khurrana has returned to the big screen in the role of Aysuhmann Khurrana. Yes, we're talking about his upcoming film, which will be released today. The Bollywood super-Mann Ayush-Mann is known for choosing films that deal with burning social issues, and while he is the centre of attention in all of them, this time his co-star Andrea Kevichusa is also getting a lot of attention. Ayushman Khurana has buckled up for the release of his project with director Anubhav Sinha, and the duo is all set to bring out their magic in their second film, Anek, while acknowledging all the acclaim and success of crime drama thriller 'Article 15'.
Anek, Ayushmann Khurrana film release date
Anek is a political action thriller whose trailer raises an important topic about what it means to be an Indian by focusing on political disputes in North East India. The film will kick in the theatres on 27th May, 2022. 
Where to book Ayushmann Khurrana's Anek ticket
For all those thinking that the film will have an OTT release might be wrong because Anek will be releasing nationally in the cinema halls. Book My show, Paytm and Amazon Pay. You can utilize these three options to book the ticket for Ayushmann Khurrana's Anek.
Running time of film Anek
The Ayushmann Khurrana and Andrea Kevichusa 'Ankek' has a runtime of 2hrs and 27 Mins.
Anek movie reviews
A twitter handle Review Junkie wrote "A solid script. Some scenes & dialogues may spark debate for being a genuine punch in the gut. @ayushmannk is BRILLIANT. Local characters add freshness. Editing & camerawork was good. Music complements realistic screenplay."
Aarti Tiwari said "Saw #Anek and just speechless. What an amazing performance @ayushmannk What an amazing film @anubhavsinha This needs to be watched by every Indian. I don't rate films but I'd rate this one as.
Sudhir Mishra worte "I've said this before . Years later people will realise the impact of Anubhav Sinha's films . Here is a filmmaker at the top of his game who has the ability simultaneously to punch you in the gut and caress your mind."
Anek Twitter reactions
Anek Plot
Joshua is a special agent assigned to a mission in the country's north east, and he is played by Ayushmann. His purpose was to put an end to the separatist threat. s Ayushmann screams goosebumps-inducing chants. Andrea Kevichusa's character, on the other hand, faces discrimination as a result of her ethnicity. She is keen to represent India in boxing, despite her father's concerns, who is a member of a separatist organisation.