Anil Ambani-Tina Munim love story: See how the couple met, Rejection from Family and more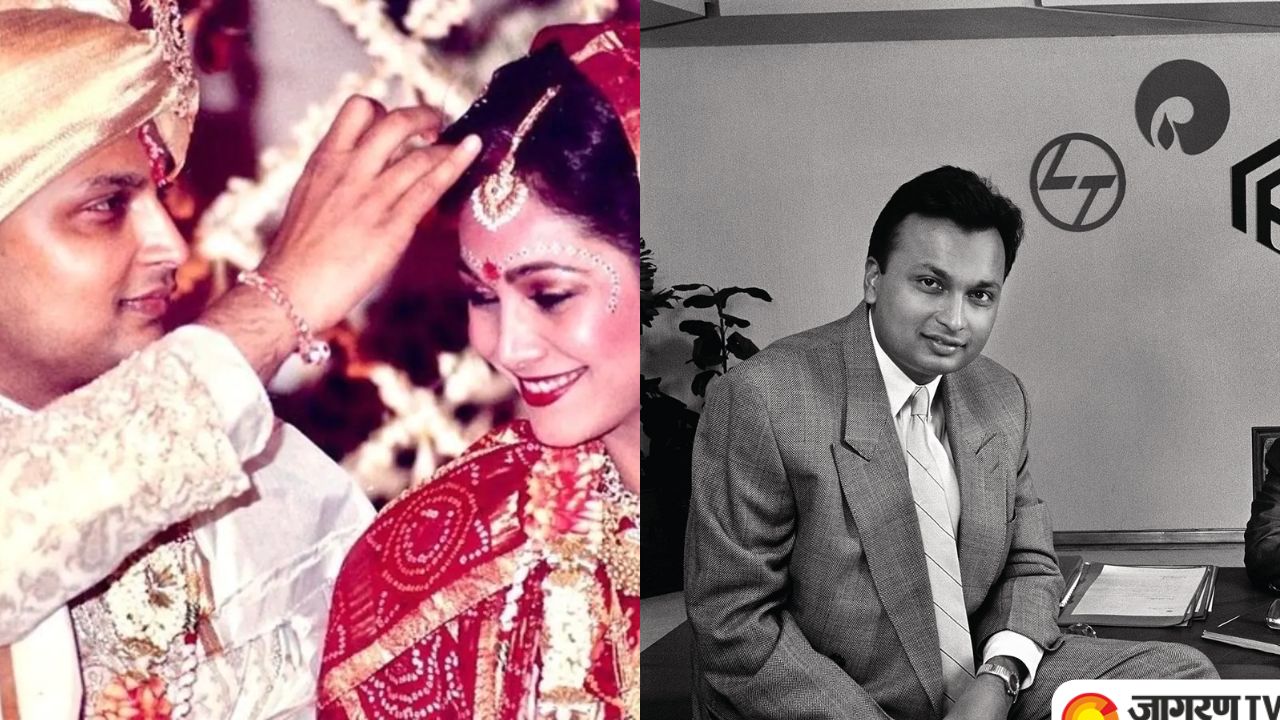 Anil Ambani Birthday: On the birthday of business giant Anil Ambani, let's see how former Bollywood actress Tina Munim and Anil Ambani fell in love. The full name of Anil Ambani is Anil Dhirubhai Ambani. He was born on 4 June 1959, in Mumbai, Maharashtra.
Tina Ambani and Anil Ambani pose for the cameras at #AkashAmbani and #ShlokaMehta's wedding celebration today. pic.twitter.com/cMHw7MatOn

— Femina (@FeminaIndia) March 10, 2019
Anil Ambani's father is Dhirubhai Ambani who is known as the Great Industrialist of India. His mother is Kokila ben Ambani. His brother is the Indian billionaire businessman, chairman, managing director, and the largest shareholder of Reliance Industries Ltd. (RIL), Mukesh Ambani. Anil Ambani has 2 sisters Nina and Deepti.
Anil Ambani and Tina Ambani Lovestory
The sparks between the couple started in the USA. Both belonged to Gujarati families, but while Tina's family is not conventional, traditional like Anil's family so the family was not very pleased with their relationship. 
It is said that Anil first saw Tina at a wedding and fell in love. The next time Tina and Anil met in Philadelphia, he earned his MBA from Wharton in 1983. Anil was introduced to Tina through someone, and he asked her out, but she politely declined Anil's offer as  Tina was a star at that time. 
After 3 years, in 1986, Anil was once again introduced to Tina by her nephew, who insisted on meeting this Gujarati boy. On the popular chat show, Rendezvous with Simi Garewal, Tina talked about their first meeting. Tina said: "The first time I met him, I was quite struck by his simplicity. I found him very upfront and genuine." She added, "He was unlike the other men I had met, because most of the guys I met were from films. Also, we spoke the same language, not literally, but we were brought up similarly."
In the same chat show, Anil also spoke about his emotions for her after that meeting, "When you meet someone from the film fraternity, you have certain notions about them. I have known many people from that industry, but she is just different. The attraction came about only after I met her."
 

 

 

View this post on Instagram
Family's Objection to their love
But when Anil's family got to know about his relationship with Tina, they were reluctant. They had certain perceptions about the people in the film industry. However, he tried to make his family understand but didn't succeed. Anil being an obedient son, accepted, and the duo called it off for some time. 
Anil and Tina's Marriage
It was reported that Tina and Anil didn't speak for four years but were still in love and had never tried to get involved with anyone else. Reportedly, Anil kept refusing all the marriage proposals that came from his family and finally convinced his family to accept Tina as Bahu of Ambani family. 
Bollywood: Beautiful Love Story Of Anil Ambani And Tina Munim - https://t.co/N2HtyKNWP9 pic.twitter.com/7W2oNQHKe2

— 24Indianews (@24_indianews) June 5, 2016