Arjun Kapoor sisters Anshula and Khushi Kapoor gets inked together 'Coz they Fit Together'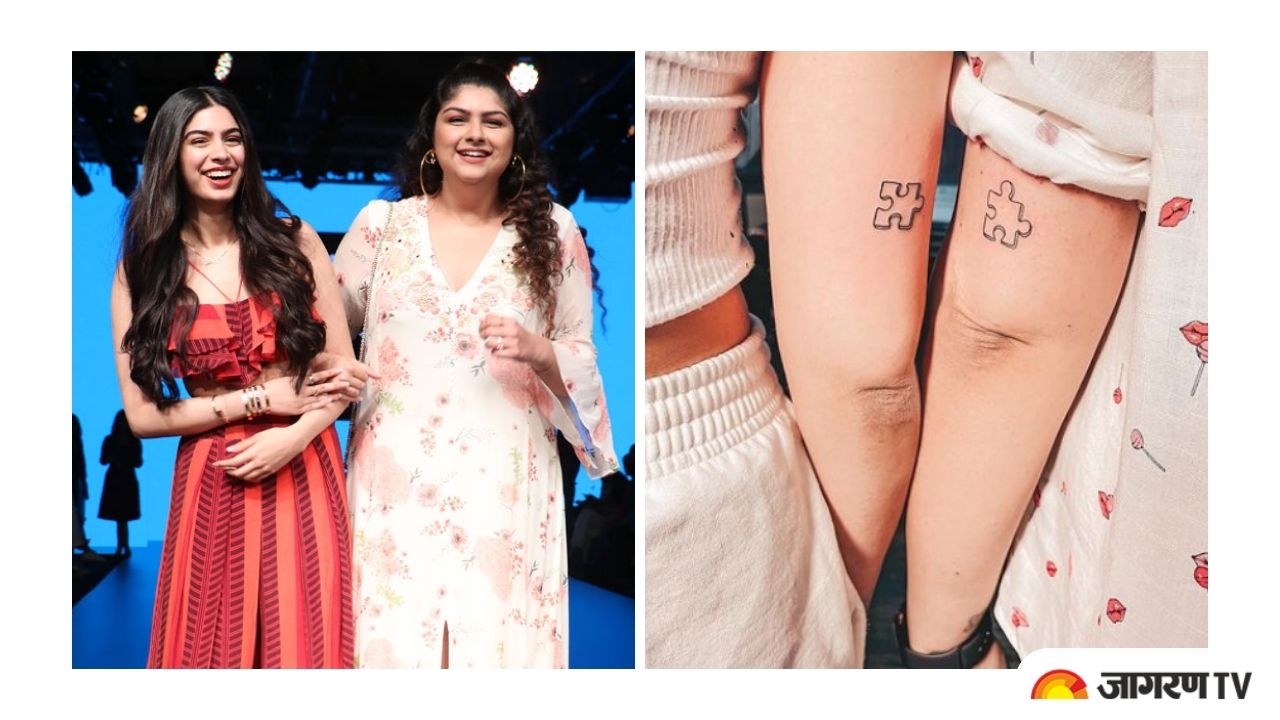 Boney Kapoor's daughter Anshula and Khushi Kapoor share a very special bond. While the two were born from different mothers Mona and Sridevi, the two still share a deeper bond. For people, they are step sisters but in reality, they are not less than real ones. Making their bond stronger, the two got inked together and dedicated their tattoo to each other. Getting the pieces of puzzles on each other's hands, Anshula and Khushi get inked with the puzzle pieces which join together to complete the frame. 
Anshula Kapoor Khushi Kapoor Tattoo 
Sharing the picture of their tattoo, Anshula wrote, "Love you to pieces @khushi05k hehe 👯‍♀️ #Punny #CozWeFitTogether."
 

 

 

View this post on Instagram
Sister before any mister for sure. The brother-sister or Sister bonds are always special in B'Town.  Be it Arjun Kapoor and his sisters Anshula, Janhvi, and Khushi or Ranbir Kapoor and his sisters Ridhhima Karisma and Kareena. The Kapoor's surely give big 'Hum Sath Sath hai Vibes' irrespective of family history and ups and downs. 
 

 

 

View this post on Instagram