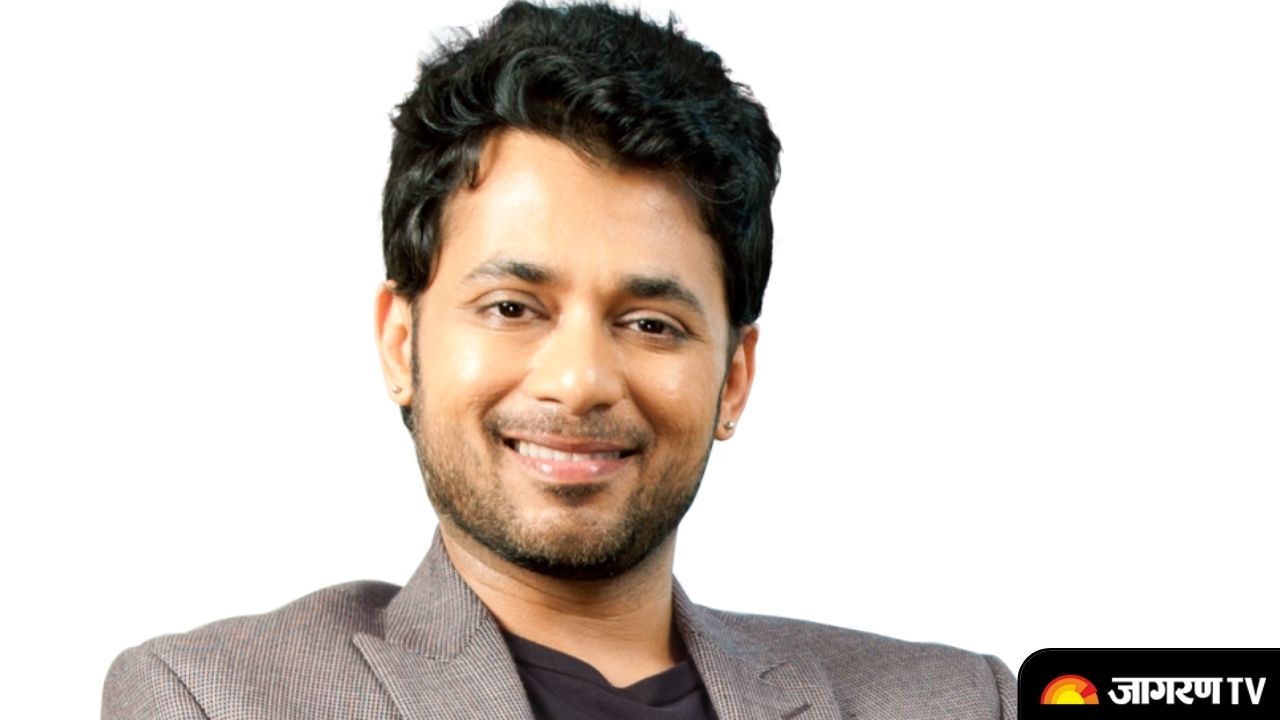 Anupam Mittal Biography: Founder and CEO of People Group, Anupam Mittal is also the Founder of Shaadi.com and currently serving as the Chief Executive Officer CEO of the country. Along with business, Anupam has also invested in Bollywood films and is producer of film Flavors and 99. Currently he is one of the Sharks aka investors at Sony LIV business reality show Shark Tank India. 
Who is Anupam Mittal? 
Born on 23 December 1971, he is currently residing in Mumbai Maharashtra. He is an alumni of Boston College and did his MBA in Operations and Strategic Management in 1994-97. After his MBA, Anupaman started his journey as an entrepreneur and laid the foundation of  People Group. 
The company later created businesses like shaadi.com, makaan.com, Mauj Mobile App, and People pictures. 
 

 

 

View this post on Instagram
Shaadi.com founded by Anupam MiIttal
Founded In 1997,  Indian online wedding service Shaadi.com initially started as Sagaai.com, Anupam Mittal changed the name of the company later as Shaadi.com . The initial success of Shaadi.com resided among non-resident Indians since Indian people were more conservative and hesitant towards forming arranged marriages through a new startup.
With ups and downs, he became one of the most successful names in its field in 15 years. The core market of the company is residing in India, Pakistan, and Bangladesh and also has its operations in Canada, the United Arab Emirates, the United Kingdom, and the United States.
As per the reports, Shaadi.com became the world's leading matrimonial website for Asians by 2008 and had million users by 2011. At present the company has more than 30 million users and 3.2 million success stories around the globe. 
Companies of Anupam Mittal
Other than Shaadi.com Anupam Mittal also laid the foundation of Makaan.com which is one of the popular sites for online real estate. 

After the ban of Tiktok in India, Anupam also brought Mauj app which is a short video sharing app and is currently one of the most popular video apps in India. 

Apart from that Anupam is also founding member & past chairman of the Internet & Mobile Association of India (IAMAI) and the founding Co-chair of H2 India. 

Anupam has also worked as Product Manager for MicroStrategy from 1998-2002. 

 He also serves as Board Member at LetsVenture Online.

 He also serves as Advisor at Grip and Kae Capital. He serves as the Advisor at ShaadiSaga. He served as Board Member at Zepo.
Anupam Mittal Recognizations
Mittal has been voted as one of India's 50 Most Powerful People by Business Week and has been on the list of one of the 25 people to watch out for by 'The Week' Magazine. 

He was also voted by IMPACT Digital Power 100 list 2012 & 2013 voted amongst top Icons of India's Digital Ecosystem.
Anupam Mittal Investments
Anupam Mittal is one of the top Angel Investors in the country and has invested in more than 94 businesses. 
Anupam Mittal Shark Tank India
Currently Anupam Mittal is a part of Sonyliv business reality show Shark Tank India as an investor. He is one of the Sharks in the show and will be investing in the businesses he liked during the show. 
 

 

 

View this post on Instagram
The concept of the show is similar to the American show Shark Tank. People bring their ideas and pitch them on the show. Investors also called as Sharks assess their business and evaluate them. Later they invest in the idea they like the most.