India.com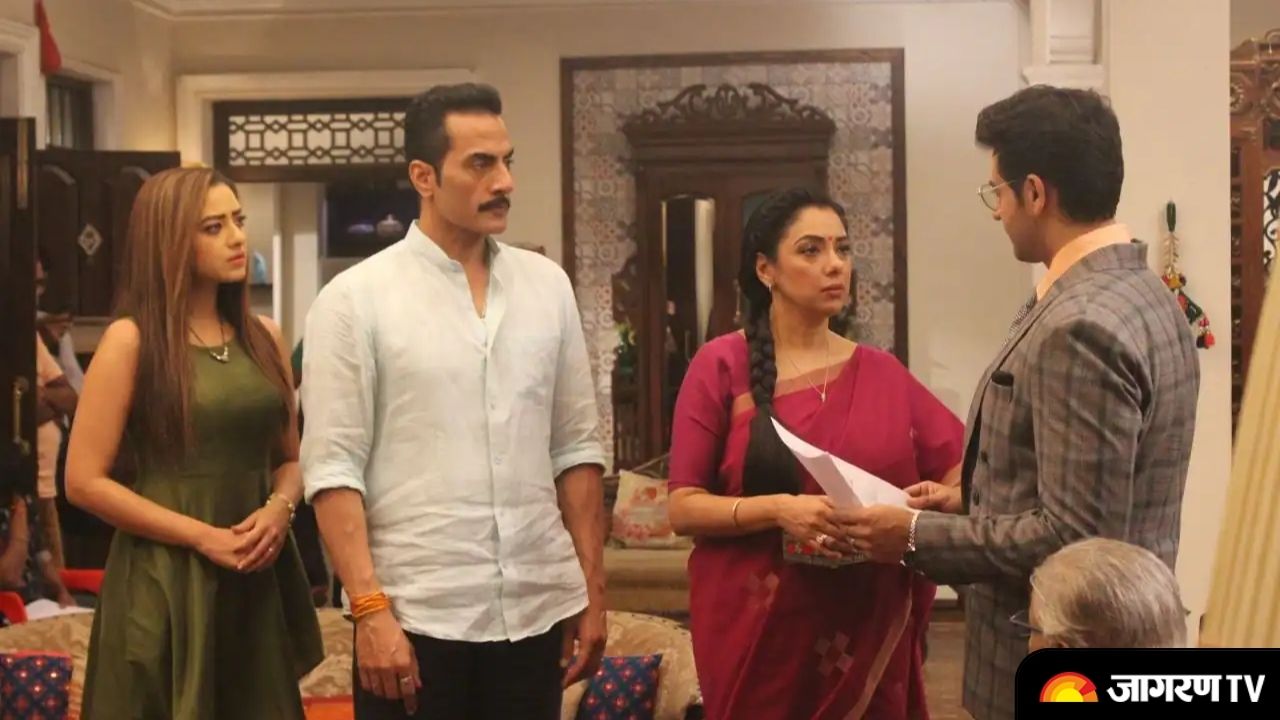 Anupamaa Spoiler: Star Plus Show Anupamaa is currently high on drama. With the entry of Anupamaa's love interest Anuj Kapadia, things have stirred up in the Shah family. While Anuj is trying to help Anupamaa to pay the loan, Vanraj and Baa are getting irked by his closeness with Anupama. Now as per reports, Baa and Vanraj will ask Anupama to refuse the business deal proposed by Anuj Kapadia. 
Baa Vanraj ask Anupamaa to refuse Business Deal with Anuj Kapadia
According to a report by India.com, Vanraj and Baa will ask Anupamaa to refuse the deal proposed by Anuj Kapadia. 
Currently, the show is showing the track of Anuj Gifting Ghungroo to Anupama. While Anupamaa is excited and happy with his gesture, Vanraj, Baa, and even Paritosh are not happy with Anuj and Anupamaa's closeness. 
Anupamaa Vanraj big Argument
In the upcoming episodes, Kavya will ask Anuj about the proposals on which he announces that his team will go forward with Anupamaa's deal prospect. He will also offer her partnership. This sep will make Vanraj jealous and even his mother Baa will favor his son. On the other side, Anupamaa gets all teary eyes after receiving the business proposal from Anuj and asks him for time to think on the same. 
Well, as soon as Anuj will leave the Shah house, Vanraj will confront Anupamaa and will taunt her that her college crush is offering her a job. Anupamaa gets furious with Vanraj and the two get into a hot argument. Anupamaa lashes out at Vanraj for defaming her with the name of Anuj Kapadia. 
Later Vanraj will ask her not to accept the deal but Anupamaa will contradict him by saying that he is not her husband anymore. However, Baa will counter their argument and will favor Vanraj. She will also ask Anupamaa to reject the deal proposed by Anuj Kapadia.
Now it will be interesting to see where the storyline will go. While the family accepted the relationship of their's son, will they accept the same for daughter aka Anupamaa? Will Anupamaa fall in love and what all major twists will come for Shah Parivaar. Stay tuned for more updates.