Are Tattoos allowed in government jobs? Know the Rules for Defence, Railway, UPSC, SSC & more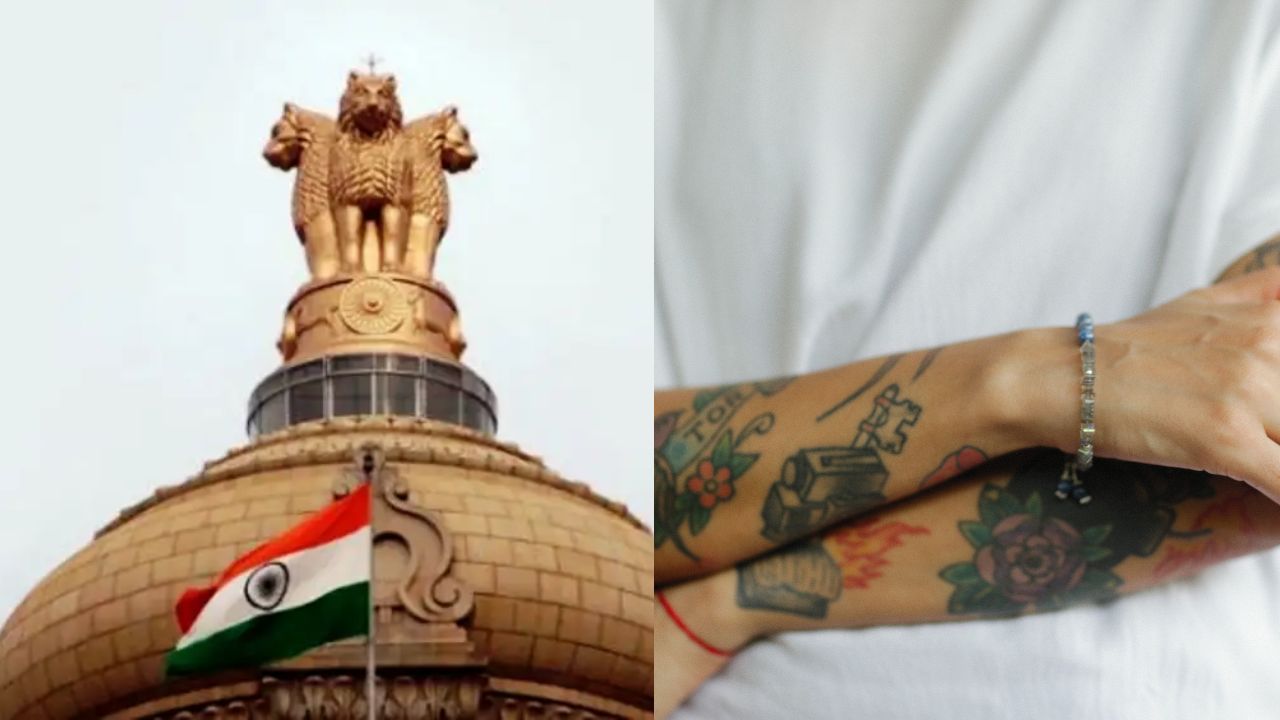 In the present day, tattoos are extremely fashionable. Everywhere you go, you'll see people with body piercings. In the government, there are some limitations on tattoo application. Many people still wonder, "Are tattoos permitted on government jobs?"
Who are permitted to have tattoos?
According to the Government of India SC Orders/Act/Lists, candidates from tribal communities/from tribal areas are allowed to wear permanent body tattoos on any part of the body in accordance with the prevailing customs and traditions of the relevant tribe. Only a small, safe tattoo that does not compromise law and order or military discipline is allowed, such as a religious symbol or a loved one's name. 
Tattoo Rules and Regulations for Defence- Army, Navy, Airforce etc
Candidates for the Indian Air Force, Indian Navy, Coast Guard, and defence services who have tattoos of any kind on their bodies—aside from those on the inner faces of their forearms, inside the elbow to the wrist, and on the back of their hands and palms—are not eligible for employment, according to the tattoo policy.
Tattoo Rules and Regulations for UPSC and SSC
For SSC and UPSC, the aforementioned tattoo policy is adhered to. No candidate will be disqualified because of a tattoo, and there are no limits on getting tattoos on any region of the body. 
Tattoo Rules and Regulations for Railways
Employees in the public sector, particularly those working for the railways, may have tattoos, but only to the extent that they are not insulting and should not depict violent scenes. It's vital to note that tattoos on the hands, face, neck, and throat are all permissible locations. If employees have jobs where they interact with clients, it can also mean that they should cover their tattoos.
Tattoo Rules and Regulations for Civil Services 
In the Civil Services, it can be difficult to decide whether to get a tattoo or not since tattoo enthusiasts have concerns.It is expected to closely examine an applicant if they have advanced to the interview stage. Two items, the panel's decision and your interview, can be framed by a tattoo. Additionally, you have no influence over the panel's judgement.
Which Government Jobs Do Not Allow Tattoos? 
Healthcare Professionals

Police Officers and Law Enforcement

Law Firms

Administrative Assistants and Receptionists

Financial Institutions and Banks

Teachers

Hotels/Resorts