google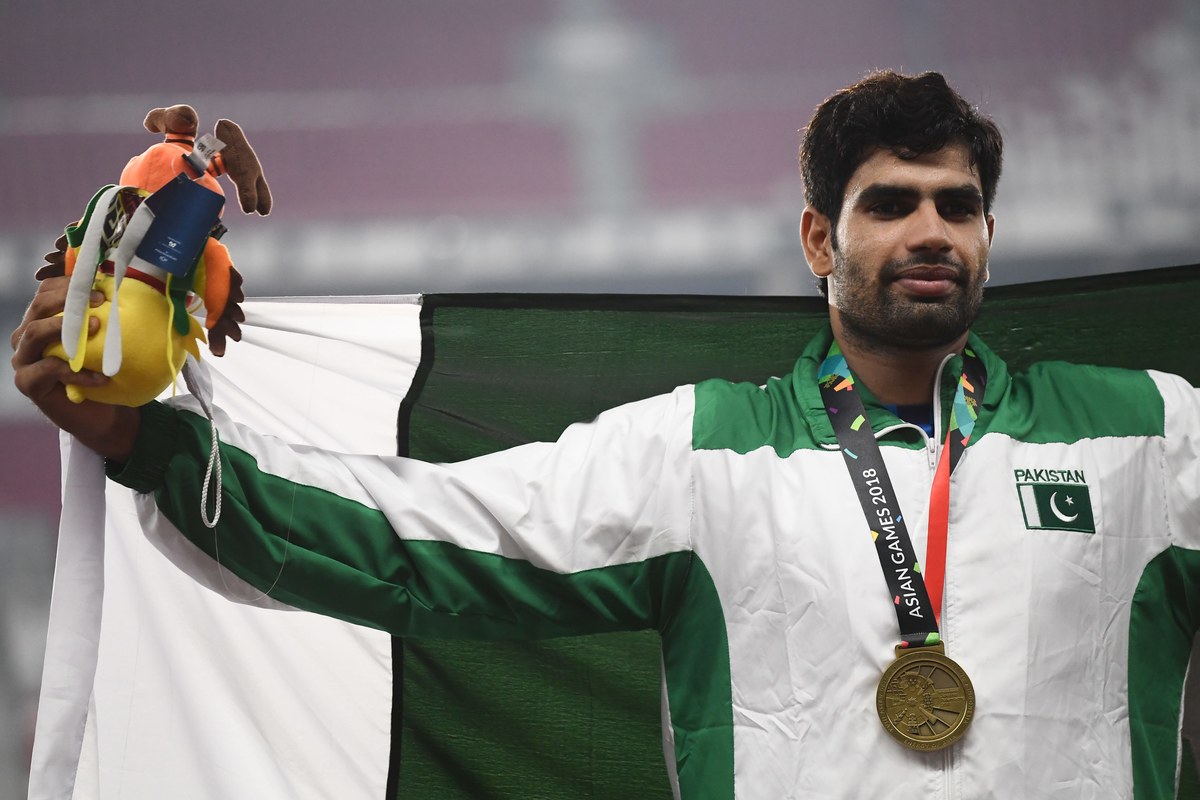 Arshad Nadeem Biography:
Born on 2nd January 1997, Arshad Nadeem is a Pakistani athlete with proficiency in the Javelin throw. The athlete is eyeing to grab Pakistan's first individual Olympic medal in more than 30 years, and currently represents WAPDA in domestic competition.
In December 2019, Arshad established a new record in the South Asian Games in the Javelin throw with a distance of 86.29 m, which earned him a direct qualification to the 2020 Summer Olympics. 
Arshad Nadeem Date of Birth:
Arshad Nadeem was born on 2nd January 1997, in Khanewal district in the Punjab province of Pakistan. 
Early Life of Arshad Nadeem:
Hailing from Mian Channu, a small city in Khanewal District, Punjab (Pakistan), Arshad is the 3rd oldest among five brothers. A versatile athlete from his early school years, Arshad went on to play all the sports offered in his school including cricket, badminton, football, and athletics. 
Much passionate about cricket, Arshad even played the district-level tape ball tournaments. During his school days, Arshad came in contact with Rasheed Ahmad Saqi, who is known for developing sportspeople in the division.
Arshad won gold medals in Javelin throw in the successive Punjab Youth Festivals, which led him to the national stage and earned him offers from the leading domestic athletics teams, and even the Army, Air Force, and WAPDA. 
Arshad Nadeem Career, Awards and Achievements:
Arshad Nadeem won a bronze medal for the best throw of 76.33 m at the Islamic Solidarity Games in Baku, in May 2017. He revised this record with 80.45 m in the qualification round of the javelin throw event at the Commonwealth Games in Gold coast, Australia, in April 2018. 
Later in August 2018, Arshad won a bronze medal at the Asian Games in Jakarta, Indonesia by setting another personal best and a national record of 80.75 m.
Being the only Pakistani athlete at the World Athletics Championships 2019 in Doha, Qatar, Nadeem improved his record, setting the new one at 81.52 m. He set another personal best in November 2019 at 83.64 m to win gold for WAPDA at the 33rd National Games in Peshawar.
Arshad Nadeem then won a gold medal at the 13th South Asian Games in Nepal by setting a new record at 86.29 m in December 2019.