Aryan Khan's Brand D'YAVOL X gets heavily trolled for its expensive clothing line, watch Netizens reactions here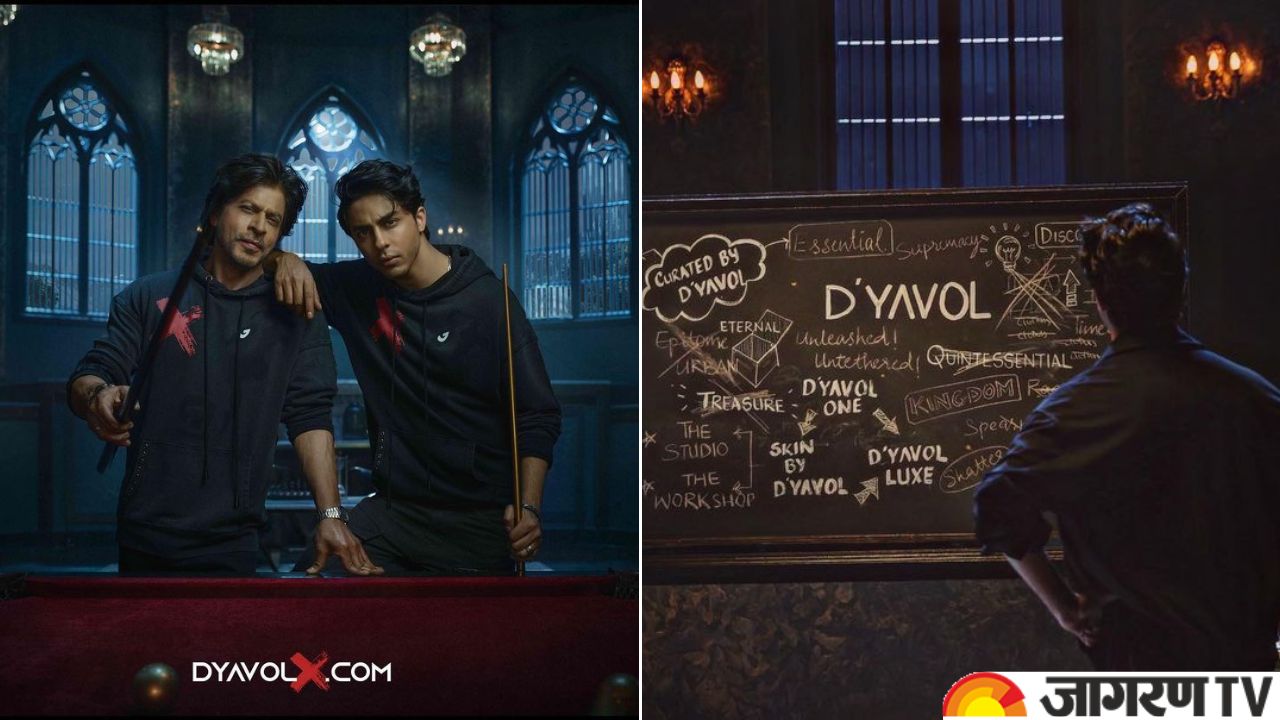 The launch of the website for Aryan Khan's opulent apparel company D'YAVOL X on Sunday stunned online users with its extraordinary prices. Shah Rukh Khan and Aryan have been hyping up the brand and its imminent debut for the past several weeks, sparking a lot of anticipation among fans. Also recently released was an advertisement featuring the superstar. In it, the father and son wear matching D'YAVOL X clothing and almost seem identical.
 

 

 

View this post on Instagram
Aryan Khan's Streetwear Brand faces backlash
With sweatshirts and hoodies costing around Rs 44,000 and Rs 36,000, respectively, and a Signature X jacket costing Rs 2 lakh, D'YAVOL X's product pricing has raised eyebrows in many circles.
Even many people had trouble accessing the website as soon as it went live. The brand noted on Twitter, "We're experiencing very high volumes of traffic and checkouts. Please bear with us." Later, they declared that users could once more access the site and that it was live again.
SRK fans show Disappointment
Fans of Shah Rukh Khan who wanted to support Aryan and purchase this sort of merchandise are quite disappointed, and in the midst of the criticism that the luxury streetwear business has been receiving, Twitter is filled with memes. Fans have reacted to Instagram comments requesting time to take out loans with wry humor, stating that they intend to pawn off their nonexistent things.
One Instagram user wrote, "Khan saab even if I sell my one kidney won't be enough I have to sell both of my kidneys." Another commented, "Just checked the prices, it's crazy. A middle class guy can never afford it. Been waiting since the teaser and refreshing the page for the past 1 hour. Bad luck I guess."
See more Twitter reactions here.
Also Read Happy Birthday Anushka Sharma: A Look at the beautiful actress through the Lens of Husband Virat Kohli
Srkians going to buy #DyavolX#AryanKhan pic.twitter.com/MmORzdB5Pw

— Syed (@aamirsspk) April 30, 2023
After visiting https://t.co/OgnVBlUrl5

Le : SRK Fan Page to Srkins 😅 #DyavolX pic.twitter.com/P6EAL9Up33

— Shah Rukh Khan Fan Club - INDIA (@SRK_FC_INDIA) April 30, 2023
Me to Aryan khan's #DyavolX @iamsrk pic.twitter.com/qRnwGqGh7Q

— Maddy🕊 (@Staytoxic333) April 30, 2023
People after seeing the prices of clothes in #DyavolX pic.twitter.com/vhkFe9BTvE

— Amaan Khan (@AmaanSRKian02) April 30, 2023
SRKians discussing in GCs to buy #DyavolX clothes : pic.twitter.com/9izY6EHfAX

— αdil (@ixadilx) April 30, 2023
SRKians after opening #DyavolX website: pic.twitter.com/dm4VYUhc0Q

— αdil (@ixadilx) April 30, 2023
When #SRKians opened the #DyavolX website after huge promotion 🥲💔:pic.twitter.com/QYRQmMCx8b

— ♘ 𝐀𝓥Ⓘ𝐧𝐚Ⓢ𝐡 𓀠☜ (@ImmortalAvi23) April 30, 2023
They are Selling Clothes that Cost More Than Our Film
When Will Such Good Days Come for us,
at least do something Bhoi 😭😭#DyavolX #ShahRukhKhan𓀠 #AryanKhan pic.twitter.com/jljLssunYG

— Salman's World 🐦 (@Salmans_World_) April 30, 2023
Aryan recently discussed his interaction with his father on set. In an interview, he said, "Working with my father is never challenging, because, with his experience and dedication, he makes everyone's job easier on set. He also makes the entire crew feel at ease and has tremendous respect for everyone. When he's on set I always make sure to pay extra attention, so I don't miss out on anything I can learn."