Ashish Vidyarthi Marries Rupali Barua At The Age Of 60: Know His Biography, Personal Life, Career And More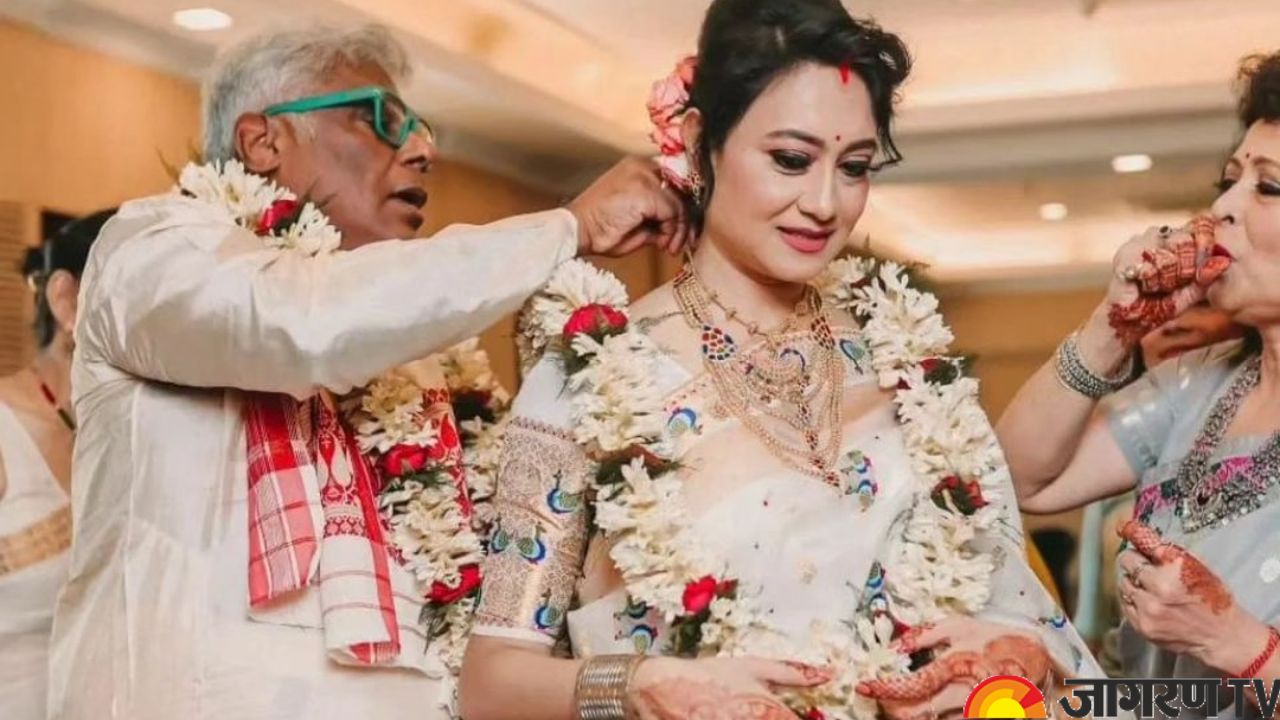 Ashish Vidyarthi, one of the most famous villains in Bollywood, married Assamese Rupali Barua when he was 60 years old. The marriage of Ashish and Rupali was registered on Thursday. This wedding was exclusively attended by his family and close friends on Thursday in Kolkata. The story stated that after being married, this couple would host a reception celebration for friends and family. Let's take a look at his biography.
Ashish Vidyarthi Biography
As an Indian actor, Ashish Vidyarthi mostly performs in films in the languages of Hindi, Telugu, Tamil, Kannada, Malayalam, English, Odia, Marathi, and Bengali. renowned for his villainous character portrayals. He won the National Film Award for Best Supporting Actor in 1995 for the movie Drohkaal. In addition, he has been nominated for two Filmfare Awards and won various accolades, including a Filmfare Award South.
Ashish Vidyarthi Early Life and Family
Ashish Vidyarthi was born on June 19, 1962, in Delhi, India, to a Bengali mother from Rajasthan and a Malayali father from Kannur in Kerala. His father Govind Vidyarthi is a specialist in cataloging and conserving fading Indian performing arts for the Sangeet Natak Akademi, while his mother Reba Vidyarthi was a Kathak instructor. Up until 1990, he was a student at the National School of Drama. Ashish married twice; he first got married to actor Rajoshi Vidyarthi, who is the daughter of the famous Bengali actress Shakuntala Barua. The couple had a love marriage.
Ashish Vidyarthi Career
In 1992, he moved to Bombay. Ashish played the role of V. P. Menon in his first film, Sardar, based on Sardar Vallabhai Patel's Life. Though, his first release was Drohkaal, for which he won a National Film Award for Best Supporting Actor in 1995. He is also renowned for his role as Ashutosh, in 1942:A Love Story. Ashish received the Star Screen Award for Best Actor in a Negative Role, for the 1996 film Is Raat Ki Subah Nahin. Vidhyarthi has worked in 11 languages in over 300 films. He is the co-founder & curator of AVID MINER Conversations, which are interactive modules customized for organizations. Currently, he has a YouTube channel with over one million subscribers and he often vlogs about food.