Ashneer Grover launched cricket fantasy sports app 'CrickPe' ahead of IPL 2023, Know the features and how to play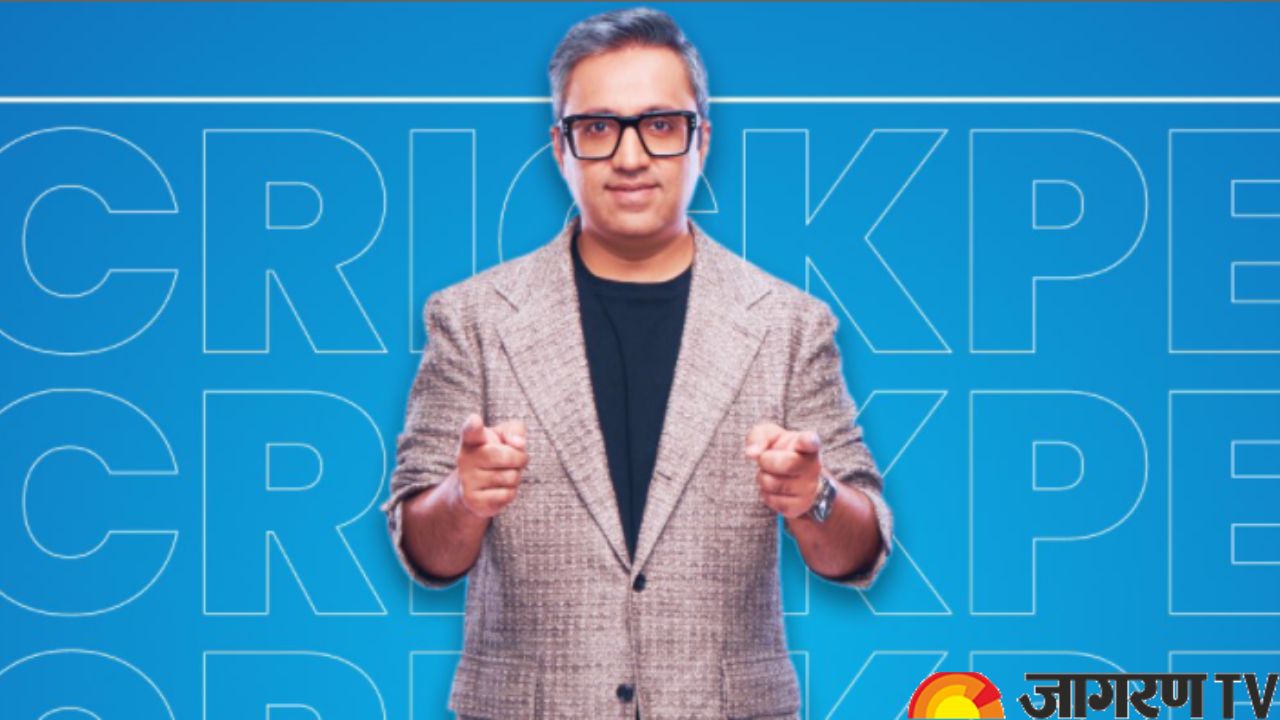 Ashneer Grover, a co-founder of BharatPe and a former Shank Tank judge, has announced the release of his new app CrickPe just one week before the start of the new Indian Premier League (IPL) season. Grover's new business, Third Unicorn Private Limited, is in charge of managing the app. The app is the "greatest revolution in Cricket since IPL," according to the former BharatPe executive who announced its introduction on Twitter. He continues, saying that thanks to the software, "cricketer wins - cricket wins," and you can too.
CRICKPE !

Biggest revolution in Cricket since IPL - only fantasy game paying cricketers for performance !

Where you win - cricketer wins - cricket wins !!https://t.co/virVGj27DThttps://t.co/Jl0mu4lFXO@crickpe_app pic.twitter.com/uQuxXEnk4c

— Ashneer Grover (@Ashneer_Grover) March 23, 2023
What is CrickPe?
Anyone over the age of 18 can establish a virtual team of cricket players through the real-money gaming app Crickpe and participate in paid contests to win cash prizes depending on the players' performance in actual matches. Users can also take part in competitions to win prizes. For any public or private contest, Crickpe will charge a 10% platform fee of the total monies earned. Users can, however, also participate in free giveaways.
The game will provide genuine cricketers a piece of each game pot depending on their actual performance in the match and in proportion to their fantasy points won, per the information published on Crickpe's website on the Google Play Store. Users will also be able to send awards to cricketers worth up to Rs 1 lakh in a financial year, but it would be up to them to accept or decline the gift. The reward, if accepted by the cricketer, will be subject to all relevant taxes and a 10% processing charge.
These states do not have full access
The ICC World Cup 2023 and the Asia Cup 2023 are two other leagues that are covered by the CrickPe app in addition to the IPL. The company has solely planned to cover cricket events thus far. To play fantasy cricket games for actual money, players must be 18 or older, according to the CrickPe app store listing. The following states are ineligible to enter monetary competitions: Andhra Pradesh, Assam, Orissa, Telangana, Sikkim, and Nagaland. The business adds a warning: "An app for real-money gaming is called CrickPe. Any game software can become addicting. Play responsibly, please."