Indian AROHA held memorial events for Moonbin in honor of the K-pop star's sad demise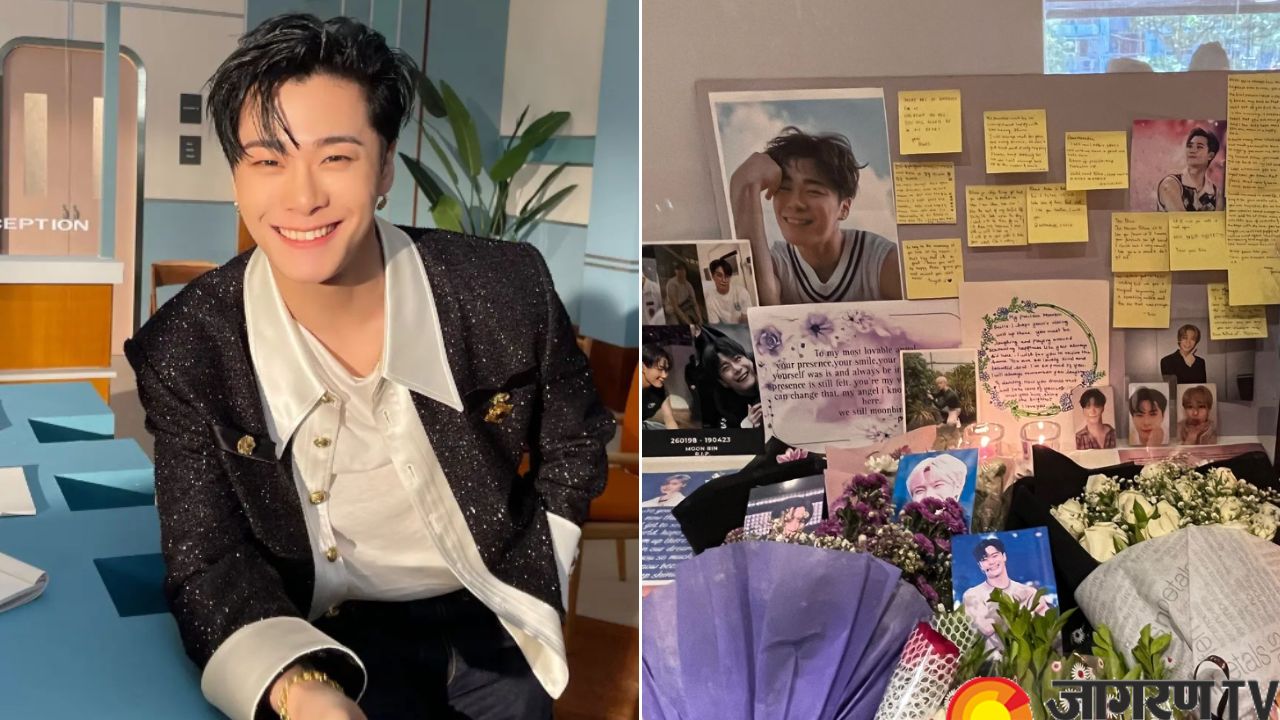 The death of ASTRO member Moonbin was announced by his agency on April 20 in a formal statement posted to the group's social media accounts. The 25-year-old artist's tragic demise startled fans of the band, Aroha, who expressed their shock and grief on a variety of social media sites. Numerous memorial services were conducted in remembrance of the singer and actor who is remembered for always bringing joy to his followers. To mourn the loss of the ASTRO member, Indian Arohas held their own memorial rituals around the nation.
Indian Aroha conducted memorial for Moonbin
Following Moonbin's passing, AROHA INDIA, one of the fan bases for the ASTRO member in India, assessed the various memorial ceremonies held for him. On April 23, a day following the Korean celebrity's funeral at Seoul's Asan Medical Centre, three memorial services for Moonbin were organized in his honor in Mumbai, Pune, and Delhi. At these events, followers of the late artist gathered to pay their respects and offer gifts to the late artist. On April 30, a similar gathering will take place in Kolkata, where fans are invited to pay their respects, share a photo card, and support one another.
Mumbai Memorial Service for #MOONBIN at Bang tan shefs. Thank you so much Arohas for this Memorial Service for our MoonBin. pic.twitter.com/Q32ufGRJAm

— AROHA India 🇮🇳 (@ArohaIndia) April 23, 2023
Delhi Memorial Service for #MOONBIN at Nehru Park. Thank you so much Arohas for this. pic.twitter.com/xgfjQAxpHX

— AROHA India 🇮🇳 (@ArohaIndia) April 23, 2023
#MOONBIN Memorial Service held in Pune by Arohas at Dalgona cafe (Korean restaurant) pimpri Chinchwad. pic.twitter.com/bcMJvGake9

— AROHA India 🇮🇳 (@ArohaIndia) April 23, 2023
Astro Moonbin Death
From an early age, Moonbin was active in the Korean entertainment industry as a model, actor, singer, and dancer. He has been in programs such as Boys Over Flowers, Moment of Eighteen, and others. After making his ASTRO debut and joining Yoon Sanha in the group's first subunit, Moonbin & Sanha, the musician went on to perform in concerts all over the world, the most recent of which was in Bangkok. On April 19, he passed away unexpectedly at his Gangnam, Seoul, residence.