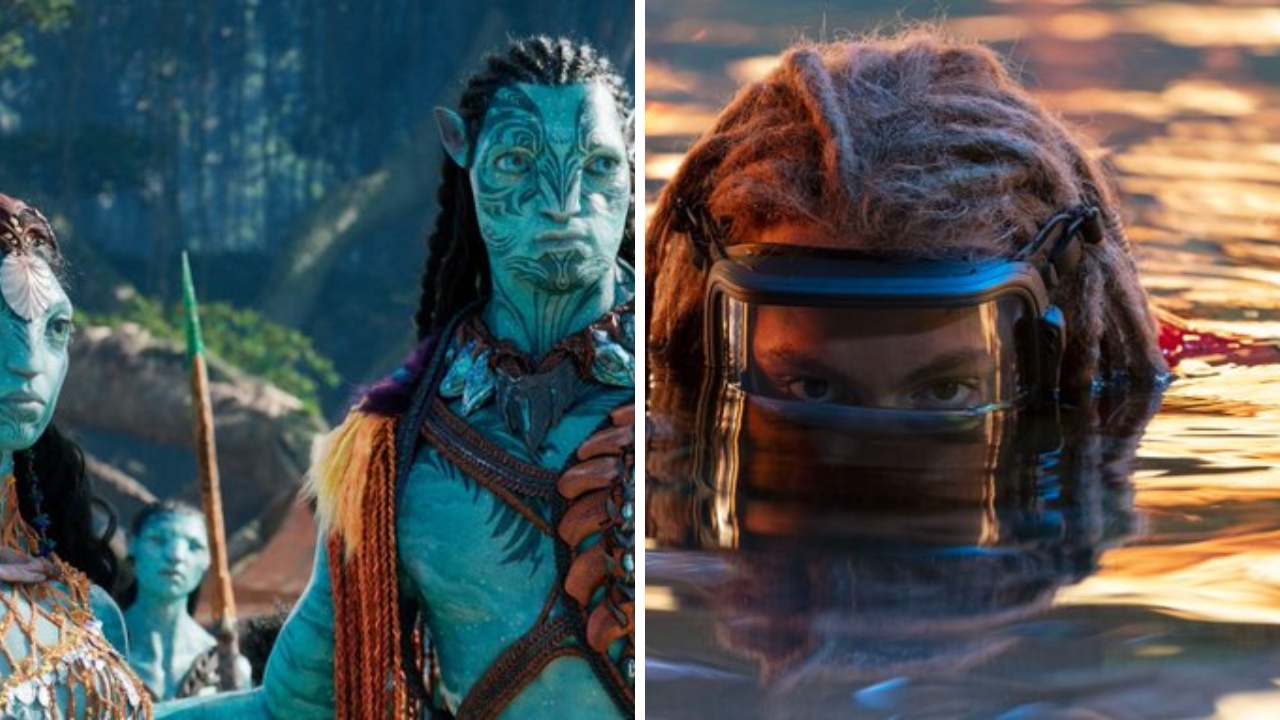 Avatar the way of water first review: For all those who have patiently waited for years and years to witness the magic of the visual genius James Cameron, now we are talking. The first review of the much awaited Avatar 2 or Avatar: The Way of Water has started pouring right from the critics' bags and we are overwhelmed with the positive response post it's grand premiere. For those living under the rock the sequel of 2009 released Avatar is soon to drop on the big screen and will be made available to public on December 16. And here is everything you should look out for in the film once it is out for good. 
Avatar The way of water first review
Just with it's first glimpse the sequel to Avatar has started taking the internet by storm with the titles trending in sequence. There are many ways to convey the enhanced visual quality of James Cameron's upcoming masterwork. The haptic quality of the 3D graphics is astounding. "Avatar: The Way of Water'' contains scenes that will make your heart skip a beat, and your eyes grow wider. The majority of the action takes place on the tropical island reef of At'wa Attu, where Jake Sully the leader of the Na'vi insurrection, Neytiri  and their four children have sought refuge from the Sky People.
As per Rotten Tomato "Early evaluations of James Cameron's much awaited sequel claim that it seems like an engrossing theme park thrill ride with intriguing characters, breath-taking action, and a better story than the first."
Avatar The way of water critics review
Below mentioned are few critical review following the premiere of Avatar the way of water
The Hollywood Handle- We watched #AvatarTheWayOfWater and the movie is a feast to your eyes, James Cameron brought us one of the most visually stunning movies ever made, the movie sometimes can get tiring with the long runtime, but its an engaging story with amazing new characters…
Carson Timer- "AVATAR: THE WAY OF WATER undoubtedly suffers some growing pains as a franchise is now forced to be born but still, there is magic to be found here. The visuals are some of the best ever seen and the grand emotional beats still land!"
Emmanuel- "Welp... Cameron done did it again! Avatar the wayof water recaptured the visual magic from the last film. Watching it in IMAX or Dolby is a must to truly appreciate this film. This is a WHOLE LOT OF MOVIE and I'd say slightly better than the 1st. "\
Avatar the way of water release date in India
Hindi, English, Telugu, Malayalam, Tamil, and Kannada are the six Indian languages in which the film will be released on December 16. In India, advance tickets for Avatar: The Way of Water are currently accessible. Avatar The Way of Water offers 24-hour runtime in a few specific locations, with the first performance beginning as early as 12:00 AM.