Ayushmann Khurrana Anek out on Netflix: Skip or stream? Check out the Audience review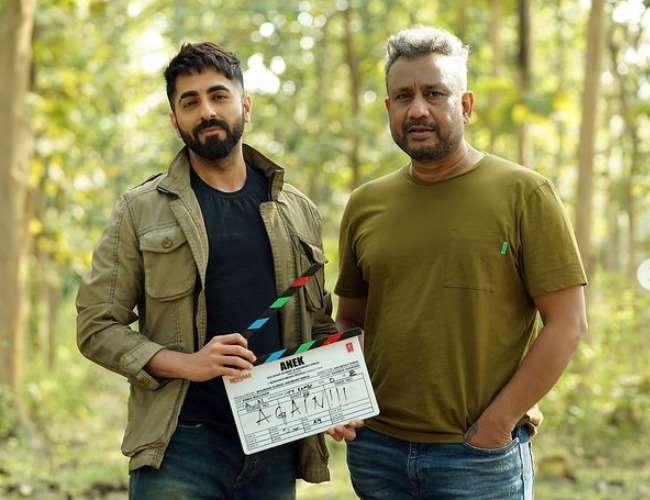 Ayushmann Khurrana, one of Bollywood's most versatile actors, is known for choosing films that address pressing societal issues; but, this time around, Andrea Kevichusa, his co-star and a Bollywood debutant, is also attracting a lot of attention. Anek is now available to stream on Netflix. The political thriller film made its online streaming debut on June 26 following a mediocre box office performance when it first opened in theatres on May 27. But surprisingly the film is receiving a lot of viewership records on the OTT platform but is drawing both good and bad reactions. Check out the reviews.
'Anek' Ayushmann Khurrana film starring on Netflix
This would mark the second collaboration of Ayushmann and director Anubhav Sinha after giving a mind blowing performance in Article 15. Dropping the stunning cover picture Netflix as always came up with an amazing caption quoting 'Ayushmann Khurrana hai ek, hurdles hain #Anek. Who is going to win? 🤔Anek is now streaming!'.
Check out
Anek  IMDB rating
IMDB has rated Ayushmann and Andrea's Anek with 7.4 stars out of 10 which is quite impressive.
Joshua, played by Ayushmann, is a special agent sent on a mission to the nation's northeast. He set out to eliminate the separatist danger.  On the other hand, the character played by Andrea Kevichusa experiences discrimination because of her race she wants to reporesent India in boxing but her father is against the idea.

Anek twitter review
The only good thing about #Anek is actress #AndreaKevichusa,she is brilliant. I wish to see her in better movie than #Anek @netflix#Anekreview

— Rashmi Pandey (@RashmiOjhaPande) June 26, 2022
Review - #Anek
Rating - 2*/5 ⭐️⭐️

Anek tells a story which is interesting but it fails badly in terms of execution, not at all meant to be a BIG SCREEN RELEASE, #AyushmannKhurrana work is excellent but story telling, screenplay & direction is POOR & VERY SLOW…..#AnekReview pic.twitter.com/aKST6Gh1KC

— Rohit Jaiswal (@rohitjswl01) May 27, 2022
TBH I failed to understand why this movie did not do well in theatres. #Anek on @netflix is all about the rebels of North East Indians vs Government. @ayushmannk as undercover police is a bold attempt, neatly scripted, slow paced, but is a decent watch. #Anekreview

— Tanya Gupta (@Quirky_30) June 26, 2022
Had a lot of hope from the movie #Anek. But its more of a #woke movie then on #NorthEast. What more can you expect from @anubhavsinha @anuragkashyap72, pushing their propaganda through every movie's dialogue #AnekOnNetflix #anekreview. Communist Lullabies lingers 4m the movie..

— Homo Sapien (@homo_sapien007) June 26, 2022
#Anek me anek chize dikhayi but ek bhi ache se nahi. #anekreview

— Astha Golchha (@GolchhaAstha) June 26, 2022
#Anek (Hindi|2022) - NETFLIX

Good Content & Very Bad execution. Ayushman ok. Poor Supporting cast. Dir couldnt convey d issue/story properly. It confuses. Intensity is missing. Couple of dialogues & scenes gud. Otherwise its empty. Uninteresting, Documentary Feel. DISAPPOINTING! pic.twitter.com/MsWYX0iWzJ

— CK Review (@CKReview1) June 27, 2022