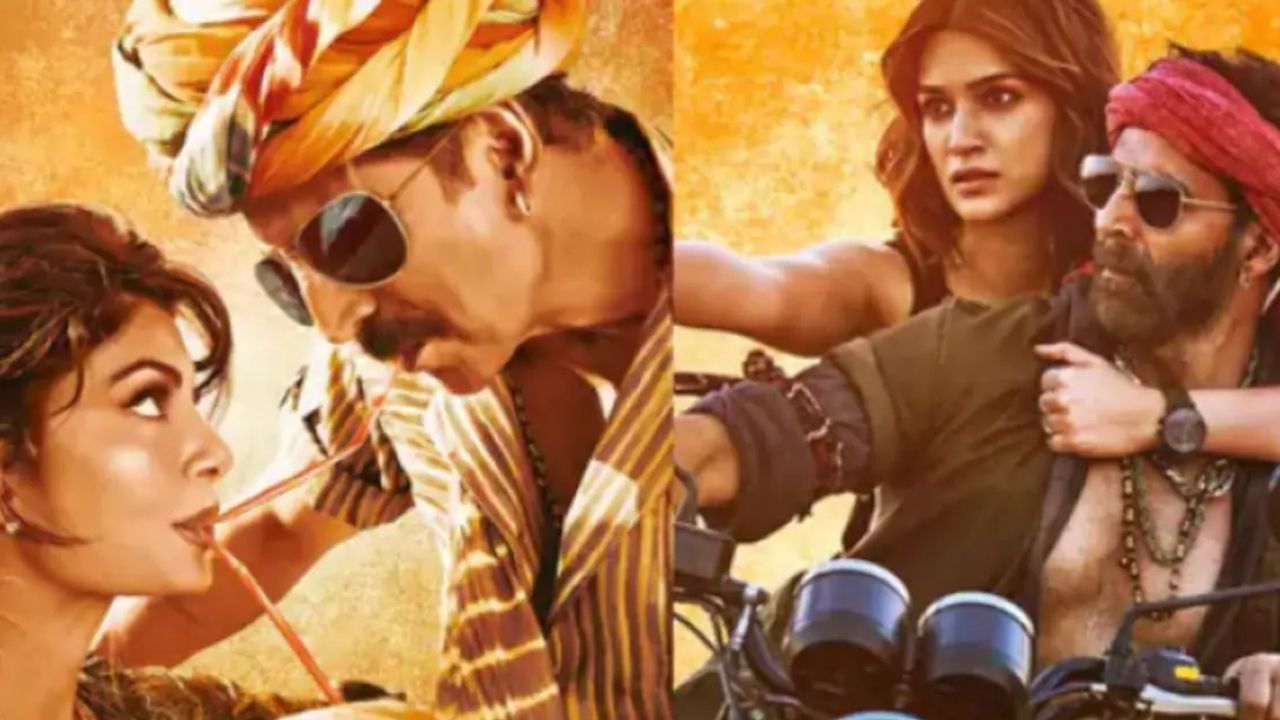 Bachchan Pandey Review: Akshay Kumar starrer film Bachchan Pandey made its release on the occasion of Holi on Friday. Helmed by the diirector Farhad Samji, it is a full entertainment film. The film portrays Akshay Kumar in many comedy and action sequences, that Akshay is loved for. Let's check a quick review of the film.
Bachchan Pandey Plot
The film Bachchan Pandey is set in the imaginary village Baghwa. The film unfolds to reveal the story of Bachchan Pandey when Myra, an aspiring filmmaker from Mumbai lands in Baghwa. Myra has an intention to make a film on Bachchan Pandey, and she also ropes Vishu in the project. Vishu, played by Arshad Warsi is a struggling actor and Kriti Sanon's friend. In order to do this, both Myra and Vishu make sly actions and ultimately get caught by Bachchan Pandey, this is when his wacky character is revealed more. Bachchan Pandey is not a conventional lead character for sure, as he has no mercy for anyone.
Bachchan Pandey In a Nutshell
The film Bachchan Pandey can be watched for good cinematograohy. The songs are unnecessarily lengthy but also good enough to keep you glued to the screen while you amire the melody of them. It is clear that Bachchhan Paandey is an entertainment film which is made with a great storyline and character. However, it could have been made in a much better ways. Bachchan Pandey is not a bad film, but nothing more than one time watch.