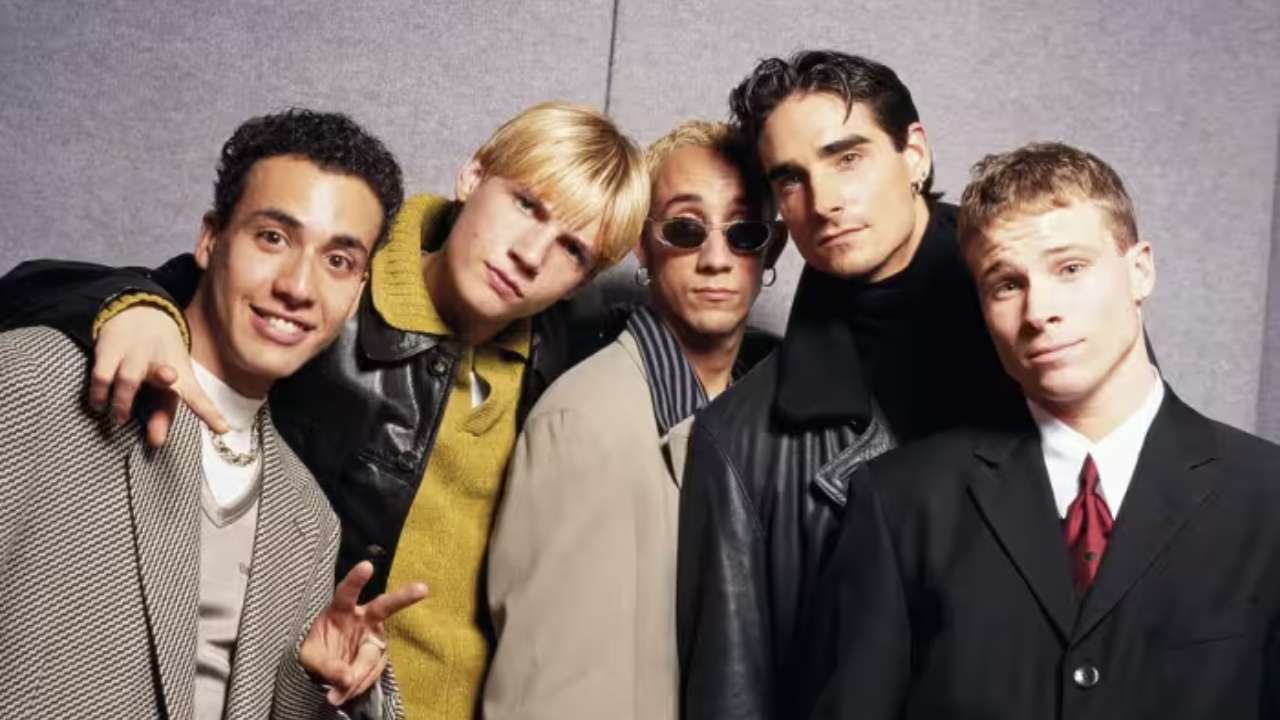 Backstreet Boys DNA world tour:
The world renowned American band Backstreet Boys are all set to mark their comeback in India after 13 years.Yep, the Backstreet Boys are finally slated to perform in Indian venues as part of their DNA world tour, fulfilling the 13-year anticipation and dreams of many 90s kids for whom the band represented more than just music—they also are emotion, love, and of course, the heartthrob. For those who grew up listening to some of their all time hits like 'Incomplete', 'All I have to give', 'as long as you love me', 'Shape of my heart' and more this news is no less than a treat for them. Adding cherry on the cake, BSB is set to perform in 2 Indian venues.
Backstreet Boys DNA world tour India concert date
As per the group's official announcement related to their India schedule, Backstreet Boys will be performing in India on May 4 and 5 in Delhi and Mumbai. The DNA World Tour's upcoming leg, which began in 2019, will start on May 1 in Egypt and further go on to explore South Africa, Israel, the United Arab Emirates, Bahrain, Australia, New Zealand, Iceland, Saudi Arabia, and India.


Backstreet Boys DNA world tour India concert Venue
Backstreet Boys consisting of 5 members including Nick Carter, Howie Dorough, AJ McLean, and cousins Brian Littrell and Kevin Richardson will be performing in India at 2 venues. The Backstreet Boys: DNA World Tour will take place at the Jawaharlal Nehru Stadium in New Delhi and the Jio Global Gardens in Mumbai on May 4 and 5, respectively.
Backstreet Boys DNA world tour India concert ticket price
Book My Show announced the news captioning it as '"OMG they're back again! INDIA, get ready to welcome the one and only Backstreet Boys for two epic shows! #BackstreetBoysIndia #DNAWorldTour @backstreetboys." BookMyShow and Live Nation are the official partners of the BSB concert in India. To book the tickets you can register first at their official website and get your hands on the early bird ticket sale.


Backstreet Boys DNA world tour theme
As per the ticketing website BookMyShow "The Backstreet Boys' DNA World Tour showcases songs from their tenth studio album, "DNA," as well as their long history of impeccable choreography, harmony-rich vocal talent, and mega-watt blockbusters like "I Want It That Way," "Everyone (Backstreet's Back," and "As Long As You Love Me."
Backstreet Boys in India
13 years ago Backstreet Boys performed in India in Delhi, the year was 2010. BSB is back and it's 2023. The Backstreet Boys is set to sing a wide range of original songs while performing in front of a huge, enthusiastic audience. Get yourself together for the boy group with the most album sales in history.