Backstreet Boys Mumbai concert: From Throwing underwear to Bollywood parade, biggest highlights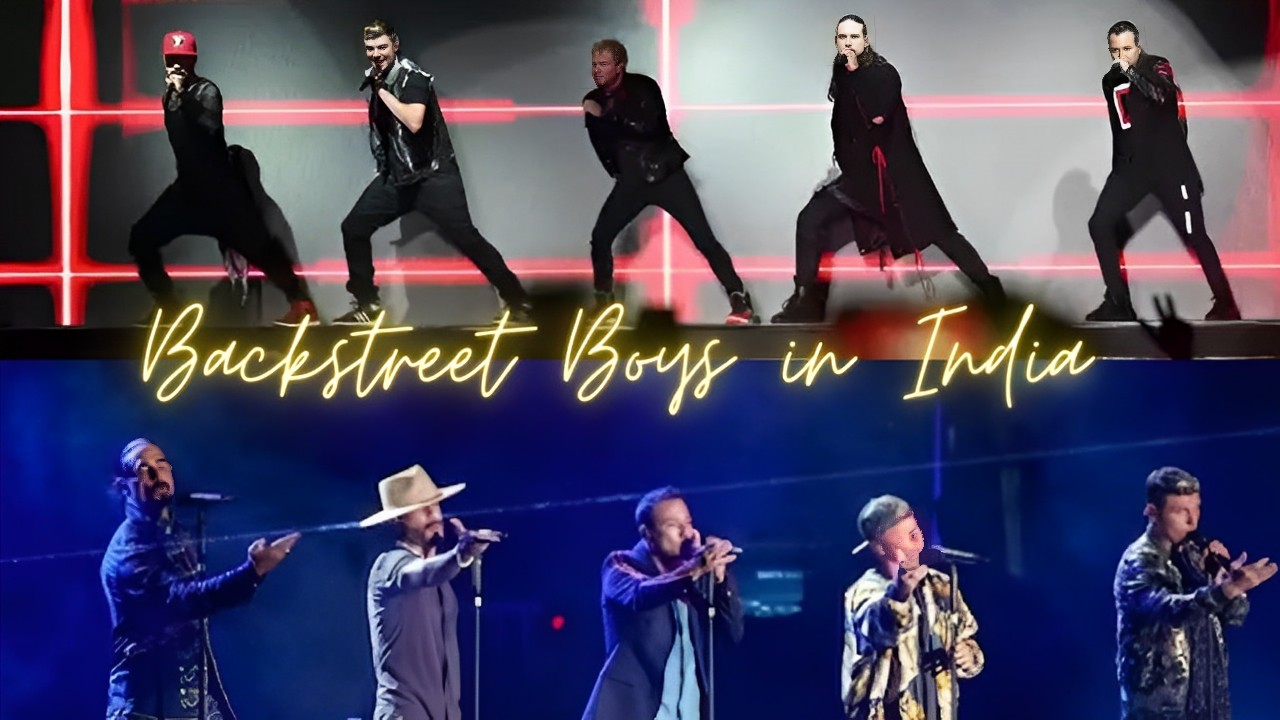 Alright! It's Backstreet Boys back in the town after a 13 years long gap in the country. The American boy band who ruled millions of 90's kids' hearts with their songs like incomplete, drowning, crawling back to you etc has delivered an electrifying performance in Mumbai last night. The crowd was crazy and so were the boys Nick Carter, Howie Dorough, AJ McLean, Brian,Littrell and Kevin Richardson with the oozing love of their fans from around the country. The 5 member boy band will soon make their way to Delhi, India for their next concert schedule. But ahead of that, here are 5 biggest highlights of the BSB concert in Mumbai.
Backstreet Boys Mumbai concert highlights
After waiting for 13 long years patiently, Indian fans had their 'Incomplete' desire fulfilled as BSB kicked off their concert in live at Mumbai's Jio Gardens, BKC on Thursday night. Backstreet Boys continued to sing classic favorites like "The Call" to the crowd, who were singing along and experiencing an immense amount of nostalgia. Get Down, Don't Want You Back, and "Incomplete" were the other hits which the group performed during the concert.
Backstreet Boys member AJ McLean was spotted teasing the audience with his underwear in hand and eventually throwing it among the crowd who went crazy thereafter. In an extended coverage done by zoom, Mclean can be seen walking with the underwear from the other side of the stage and then sending the fans into tizzy.

Nick Carter, the member of BSB, was surprised and shocked to see so many fans in India. He said neither he nor the whole group expected such craziness from the Indian audience. In a statement Nick said "It's hot because of all of you, not because of the weather. We were unaware that there were so many BSB fans in the room, but we love it now that we do. We are visiting India for the second time, and we had been looking forward to visiting Mumbai for a while."
Turkish actor Burak Deniz who has Desi fans scream over his charisma makes his maiden visit to India

One of the most amazing moments was when the members of BSB tried conversing and engaging with the audience in Hindi. Backstreet Boys fans were greeted with "Namaste Mumbai!" by band member Littrell. He also attempted to engage the crowd in Hindi and asked 'kaise hain aap'.

The BSB concert in Mumbai, India was indeed a Bollywood parade with big names like Shraddha Kapoor, Malaika Arora Khan, Arbaaz Khan, Benny Dayal, Jacqueline Fernandes, Natasha Dalal, Dhavani Bhanushali, Meezan Jafri etc in attendance.
 

 

 

View this post on Instagram
 

 

 

View this post on Instagram