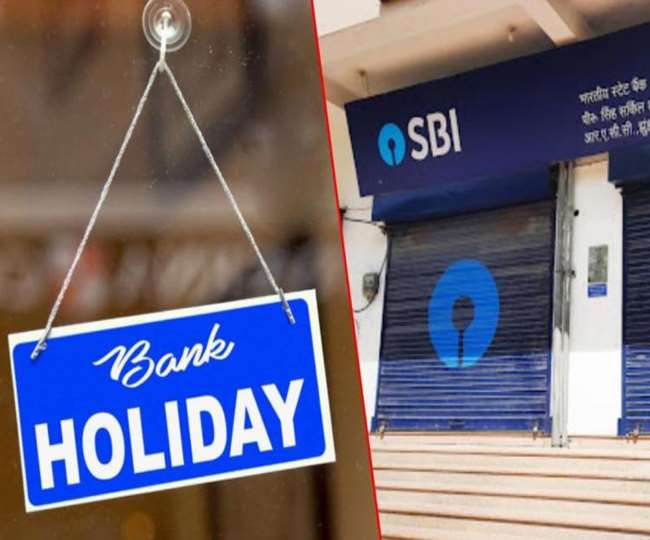 Banks Holidays October 2021:
Considering the upcoming festive season in October 2021, there will be a lot of bank holidays. Banks are going to be closed for 21 days in October 2021. Although there will not be a 21-day closure everywhere, bank holidays will vary from state to state. Hence, it is advised to wrap up your important bank transactions soon.
Festivals such as Gandhi Jayanti, Valmiki Jayanti, Navratri, Dussehra, and Eid-e-Milad, will observe a bank holiday in the upcoming month of October 2021. So, mentioned below is the list of bank holidays October 2021, on the account of which, the banks will remain closed.
List of Bank Holidays October 2021:
1st October- Work will be affected due to half-yearly bank closing account in Gangtok
2nd October - Gandhi Jayanti (banks closed in all states)
3rd October - Sunday
6th October- Mahalaya Amavasya- Banks closed in Agartala, Bengaluru, and Kolkata 
7th October - Mira Chaoren Houba of Liningthou Sanamhi - Bank closed in Imphal
9th October - Second Saturday of the month 
10th October- Sunday
12th October - Durga Puja (Mahasaptami) - Banks closed in Agartala, Kolkata
13th October - Durga Puja (Maha Ashtami) - Banks closed in Agartala, Bhubaneshwar, Gangtok, Guwahati, Kolkata, Imphal, Patna, and Ranchi
14th October - Durga Puja / Dussehra (Maha Navami) / Ayutth Puja - Agartala, Bangalore, Chennai, Gangtok, Guwahati, Kanpur, Kochi, Kolkata, Lucknow, Patna, Ranchi, Shillong, and Thiruvananthapuram
15th October- Durga Puja/Dussehra/Vijayadashmi- Banks closed in places other than Imphal and Shimla
16th October-Durga Puja (Dashain)- Banks closed in Gangtok 
17th October - Sunday
18th October- Kati Bihu- Bank closed in Guwahati 
19th October- Eid-e-Milad/Eid-e-Miladunnabi/Milad-e-Sharif/Barawafat- Banks will remain closed in Ahmedabad, Belapur, Bhopal, Chennai, Dehradun, Hyderabad, Imphal, Jammu, Kanpur, Kochi, Lucknow, Mumbai, Nagpur, New Delhi, Raipur, Ranchi, Srinagar and Thiruvananthapuram 
20th October - Birthday of Maharishi Valmiki / Lakshmi Puja / Eid-e-Milad - Banks closed in Agartala, Bangalore, Chandigarh, Kolkata, and Shimla
22rd October-Eid-e-Milad-ul-Nabi- Banks closed in Jammu and Srinagar on Friday
23rd October - Fourth Saturday of the month
24th October-Sunday 
26th October – Merger Day – Banks closed in Jammu and Srinagar
31st October- Sunday