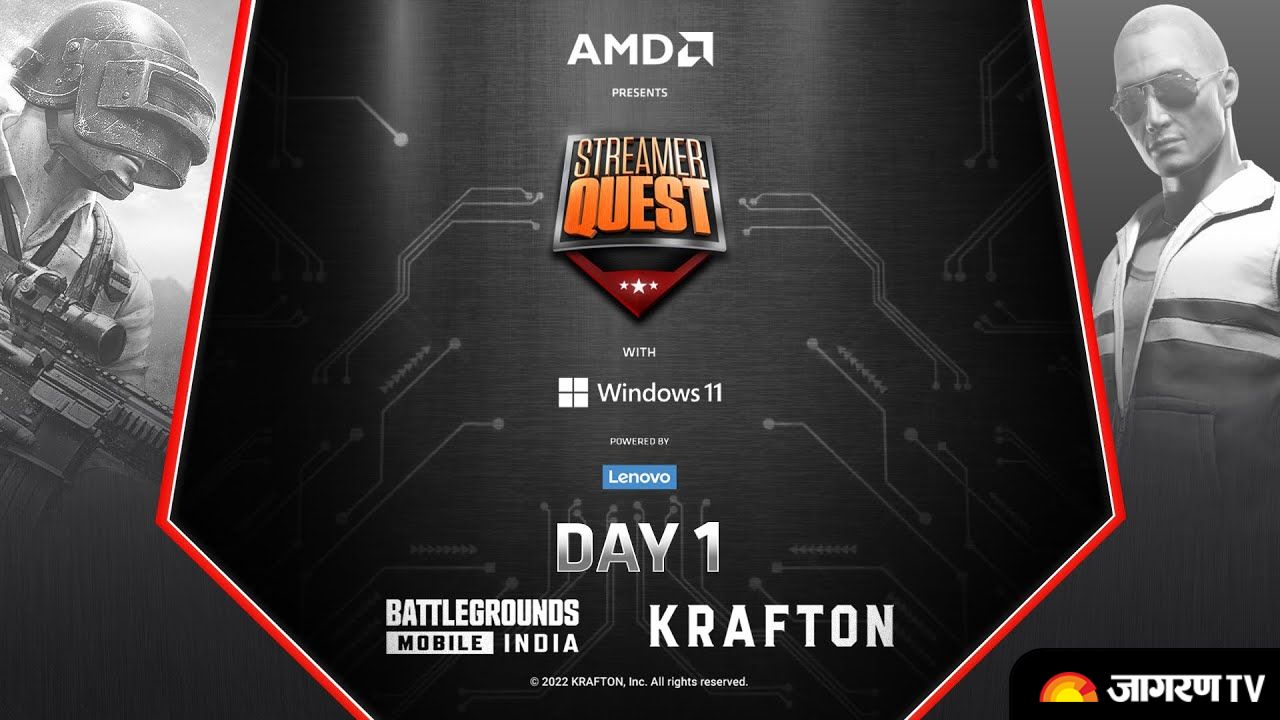 AMD presents Streamer Quest Season 2 which started on 20th Jun '22 is the 4 day long event which will conclude on 23rd Jun'22. The invitational event showcases a total of 16 streamers along with their teams who will battle it out for the 4 days to win the Streamer Quest Season 2. With half of the event complete, Team Sherlock is leading the points table with a total of 124 points and that too without any chicken dinners. Payal Gaming's team is in 2nd position with 112 points and Team Kaztro is in 3rd position with 105 points. The other teams have still not crossed the 100 points mark and the third day would be an opportunity for them to cross the 100 points mark and secure a better position as well as for the top 3 teams to increase their lead.
AMD Presents Streamer Quest Season 2 Day 2 Overall Standings
4 matches were played on the day 2 of the event out of which Team Euphoria won 2 matches and Team Krutika & Team Zeref won 1 match each. The overall standings post the completion of the day 2 are below : 
AMD Presents Streamer Quest Season 2 Schedule & Where to Watch
The Streamer Quest Season 2 is scheduled from 20th Jun'22 to 23rd Jun'22. The 4 day long event will showcase a total of 16 matches played on Erangel and Miarmar maps. The half of the event is complete with the day 2 of the event on 21st Jun '22. The matches will be streamed live by all the participating streamers on their respective YouTube channels with their own POVs from 3PM. The fans can enjoy the POVs of all the 16 participating teams and watch the fights from multiple angles.