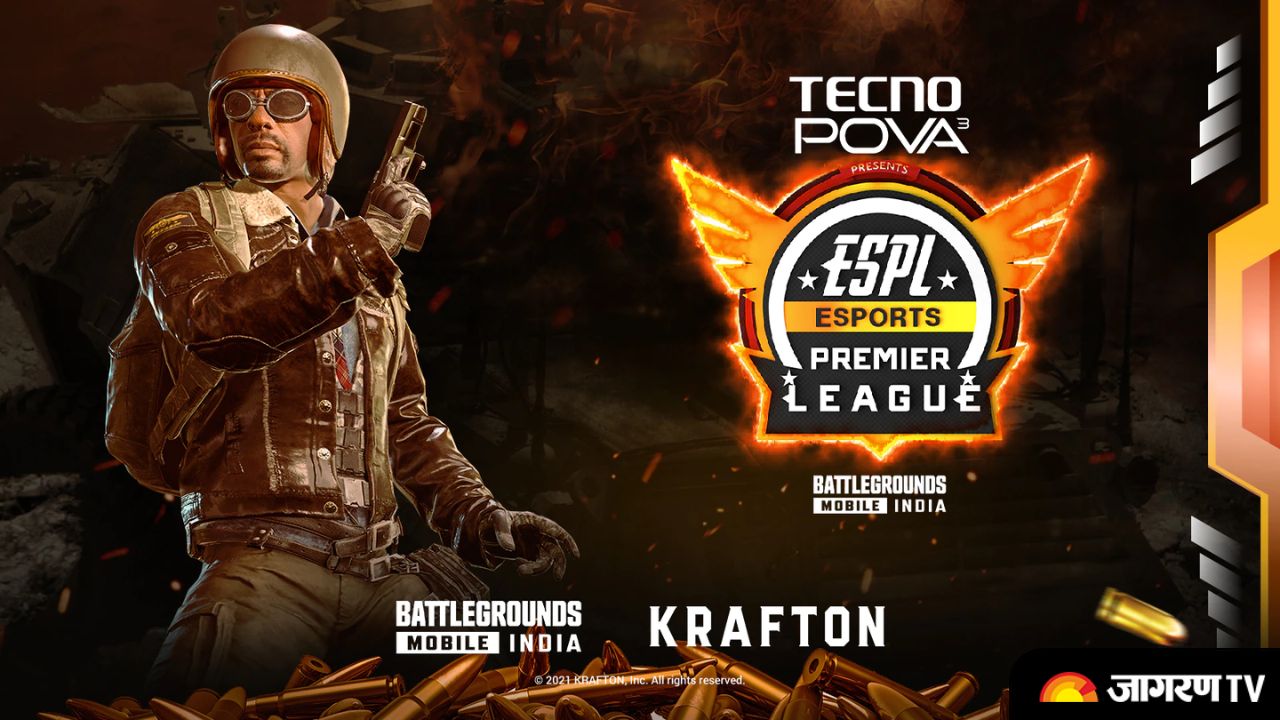 For the second edition, the Esports Premier League (ESPL) partnered with TECNO Mobile, a global premium smartphone brand, as its Presenting Sponsor. Following the overwhelming success of the inaugural edition, the ESPL is one of the country's first franchise-based gaming leagues. ESPL Season 2 involves gamers from all over the country in Battlegrounds Mobile India (BGMI), with a prize pool of Rs 1 crore. Continue reading to learn about the BGMI ESPL Season 2 LAN Finals prize pool distribution and awards.
BGMI ESPL LAN Finals Prize Pool Distribution
The prize pool for BGMI ESPL Season 2 is 10,000,000 INR, which is a significant increase over the previous season. The winning esports team will receive Rs. 50 lakhs as part of the Battlegrounds Mobile India Esports Premier League 2022 prize pool. The cash prize pool for the top 16 teams in the LAN Finals is as follows.
1st Place – 50,00,000 INR

2nd Place – 25,00,000 INR

3rd Place – 10,00,000 INR

4th Place – 3,00,000 INR

5th Place – 2,00,000 INR

6th Place – 1,50,000 INR

7th Place – 1,00,000 INR

8th Place – 90,000 INR

9th Place – 80,000 INR

10th Place – 70,000 INR

11th Place – 60,000 INR

12th Place – 50,000 INR

13th Place – 40,000 INR

14th Place – 30,000 INR

15th Place – 20,000 INR

16th Place – 10,000 INR
BGMI ESPL Season 2 LAN Finals Awards
Not only that, but Battlegrounds Mobile India ESPL Season 2 will award various prizes based on individual players' performance, determination, and grit during the LAN finals. The Most Valuable Player (MVP) of the BGMI ESPL Season 2 LAN finals will receive Rs. 1,000,000 in cash.
MVP – 1,00,000 INR

Fan Favorite Team – 50,000 INR

 Best IGL (in-game leader) – 50,000 INR

 Best Clutch – 50,000 INR

Most Finishes By A Squad – 50,000 INR
BGMI ESPL LAN Finals Teams
GOG Esports

True Rippers

Entity Gaming

Dragon Esports

Walkouts

Reckoning Esports

Team Soul

Team XO

8bit

Team Insane Esports

Marcos Gaming

Revenant Esports

Hydra

Enigma Forever

Hyderabad Hydras

Team Zero
For the second year in a row, BGMI ESPL has partnered with youth icon and renowned Bollywood actor Tiger Shroff as the face of India's first franchise-based esports league. The Battlegrounds Mobile India Esports Premier League Season 2 LAN Finals will be held from August 1st to August 5th, 2022. The matches will be live streamed on LOCO via the India Today Gaming channel.